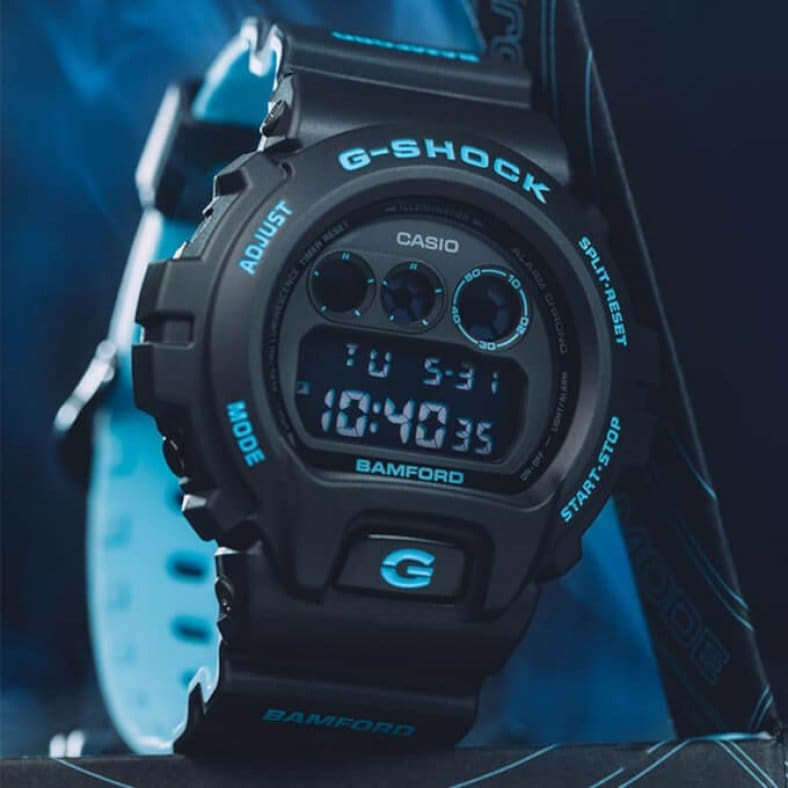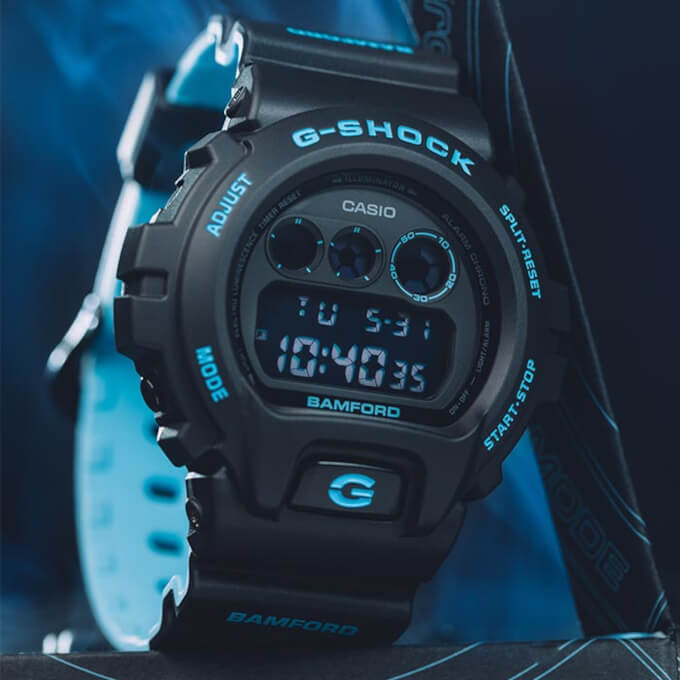 G-Shock U.K. unveiled the G-Shock DW-6900BWD-1, which is its second collaboration with London-based watch label and customization outfit Bamford. The DW-6900 was the first G-Shock watch that Bamford founder George Bamford ever purchased. The watch features accents in three shades of Bamford's signature aqua blue color, including a dual-layer band with a blue inner layer. Bamford logos appear on the face and band, along with the co-branded band keeper. The watch has black buttons, and the black stainless steel case back is imprinted with "Limited Edition Bamford." According to the product photos, the case back is also unique in that it displays the actual model name "DW-6900BWD" on it, which is not the case for most collaboration models (as they usually display "DW-6900B" or "DW-6900FS").
The DW-6900BWD-1 will have an exclusive global launch at the official G-Shock store on Carnaby Street in London on July 18 at 10:00 a.m. (GMT). It will also be released online soon, as well as worldwide starting in August. An exclusive orchid-inspired box will be available in the U.K. only.
G-Shock x Bamford 6900 at g-shock.co.uk (DW-6900BWD-1ER)
Update: G-Shock U.S. released the DW6900BWD-1 for $160.
Official Reveal Video with George Bamford: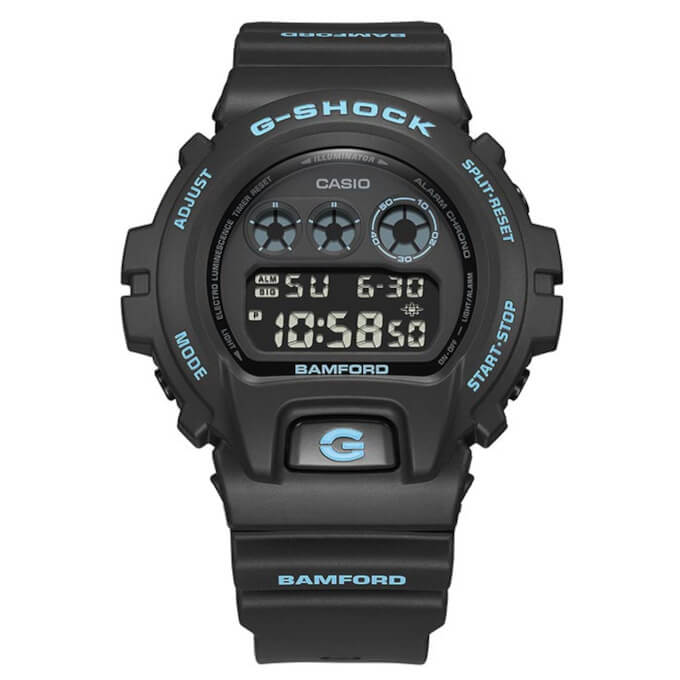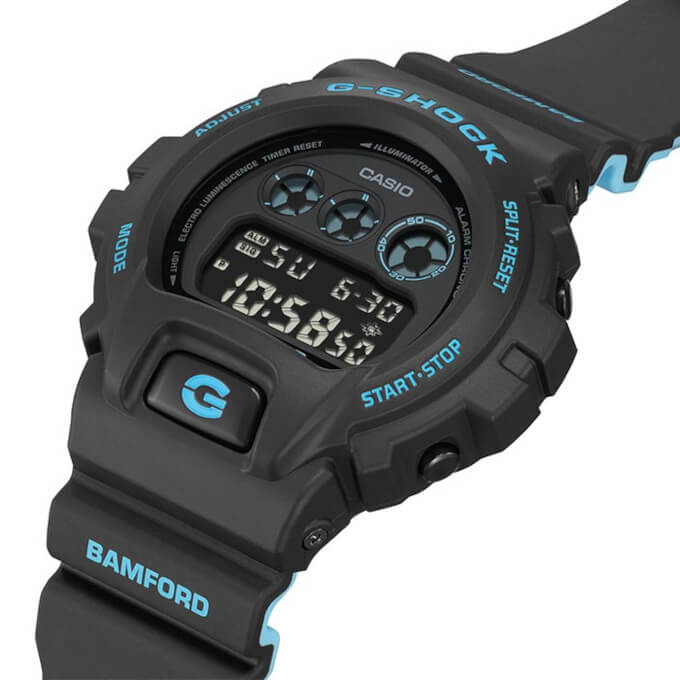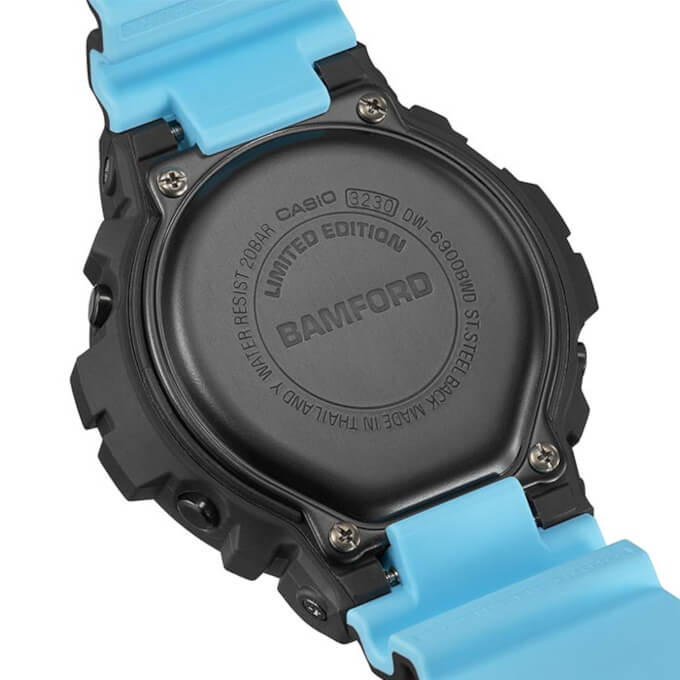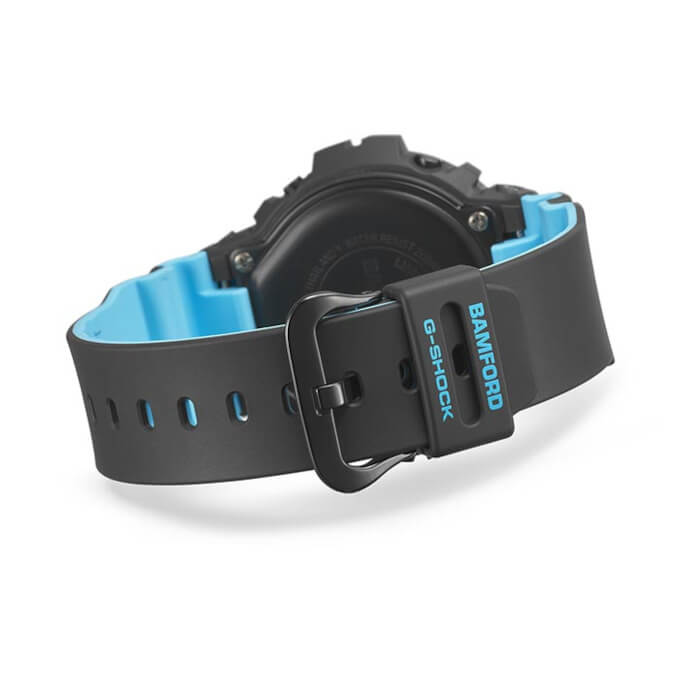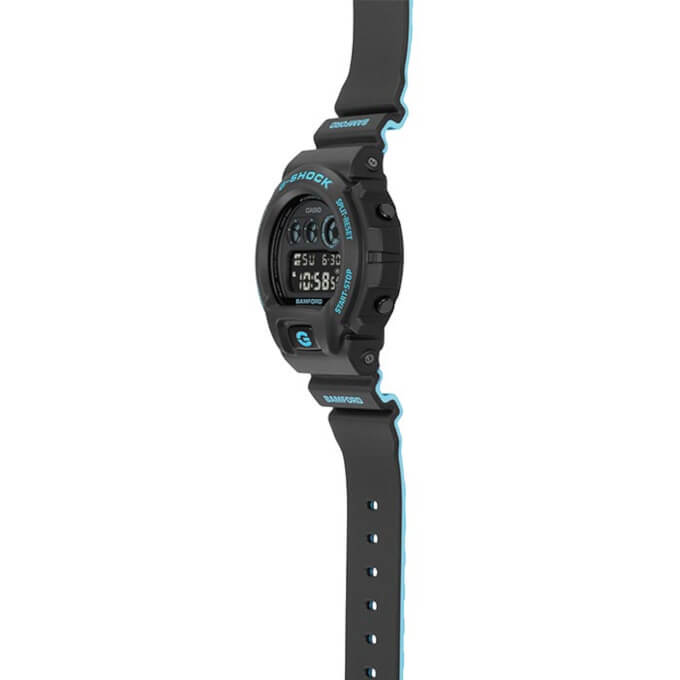 Orchid-like box is limited to the U.K.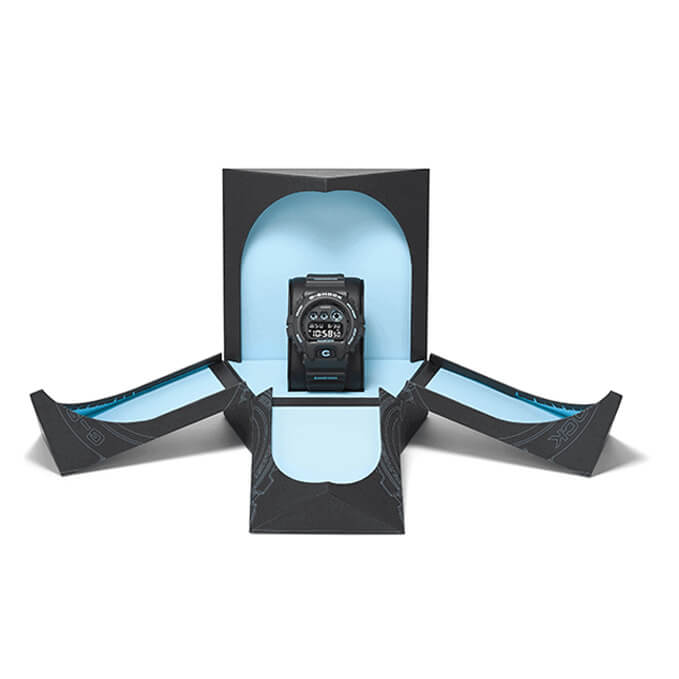 Original Post (June 11, 2022):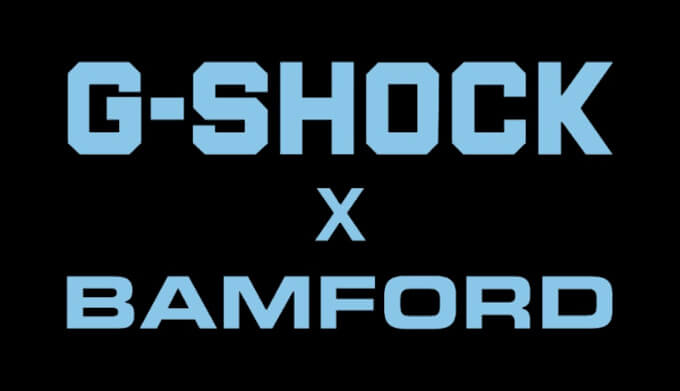 G-Shock U.K. and Bamford Watch Department announced a second collaboration for 2022, following the GW-M5610BWD20-1ER from 2020. The watch is rumored to be a DW-6900 and is expected to feature the brand's signature powder blue color like the first watch.
Along with offering watch customization services for existing luxury watches, Bamford also sells its own lines of watches and collaborations. The first G-Shock collaboration was released only in the U.K. Like the first, this one is likely to generate a lot of attention worldwide due to the stature of Bamford among watch enthusiasts.
To sign up for the latest updates, visit g-shock.co.uk/bamford.