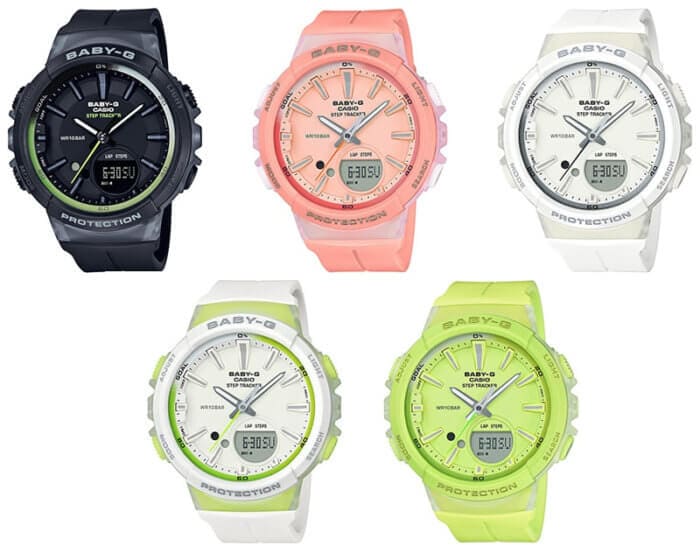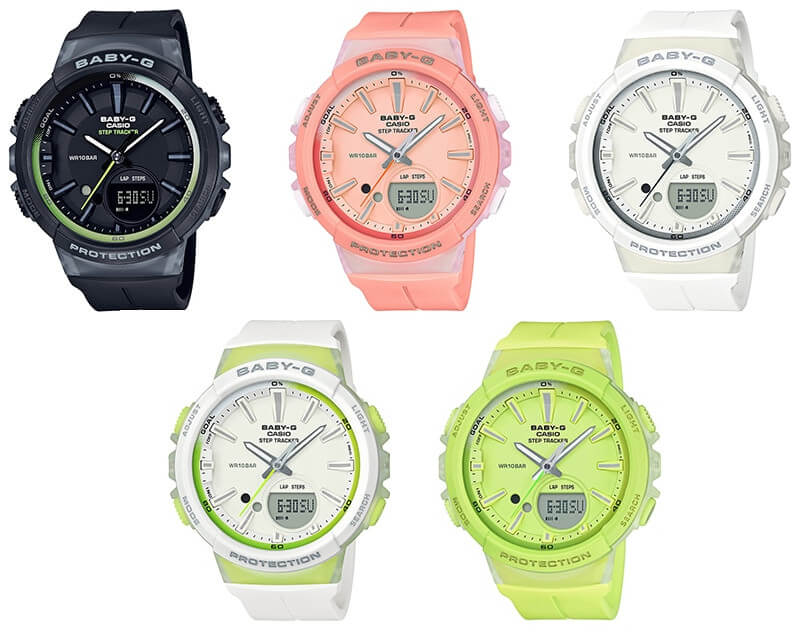 Casio announced a new Baby-G watch with an automatic daily step counter. The Baby-G Step Tracker BGS-100 will launch in five colors inspired by fitness apparel: black and lime green BGS-100-1A, pastel pink BGS-100-4A, white BGS-100-7A1, white and lime green BGS-100-7A2, and lime green BGS-100-9A.
The BGS-100 is the first Baby-G model to feature a three-axis acceleration sensor that will count steps automatically while walking, jogging, or running. The user can also set a daily goal with a goal achievement notification, and the second hand will show the current progress with a push of a button. Similar to other fitness trackers and watches, the Step Reminder function will detect prolonged periods of inactivity and and beep to remind the user to be more active. The Step Count Graph displays the hourly step count for the past five hours on a six-level graph. The Step Count History displays daily data for 8 days, weekly data for 4 weeks, and the number of days the step count goal was reached. The step count goal setting range is 1,000-50,000 step in 1,000-step increments. The step tracker has a power-saving function to automatically enter sleep-mode after a fixed period of inactivity.
The BGS-100 is a significant advancement in Baby-G technology that is useful to athletes, casual walkers or joggers, and anyone looking to be more active. Other features include shock resistance, 100-meter water resistance, stopwatch, countdown timer (100 minutes), 5 daily alarms, and double LED light with afterglow. The BGS-100 measures 45.2 x 42.6 x 13.3 mm and weighs approximately 34 grams.
Update: Casio announced the five BGS-100 models (BGS-100-1AJF, BGS-100-4AJF, BGS-100-7A1JF, BGS-100-7A2JF, BGS-100-9AJF) for an August 2017 release in Japan. List price is ¥16,500 JPY each. The five models (BGS-100-1A, BGS-100-4A, BGS-100-7A1, BGS-100-7A2, BGS-100-9A) are also being released throughout the rest of Asia.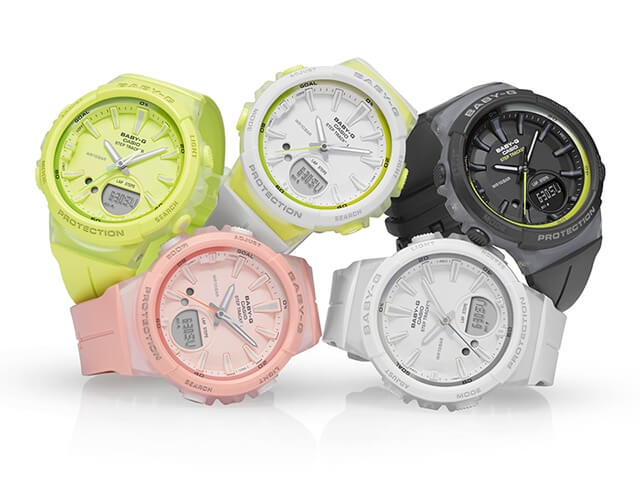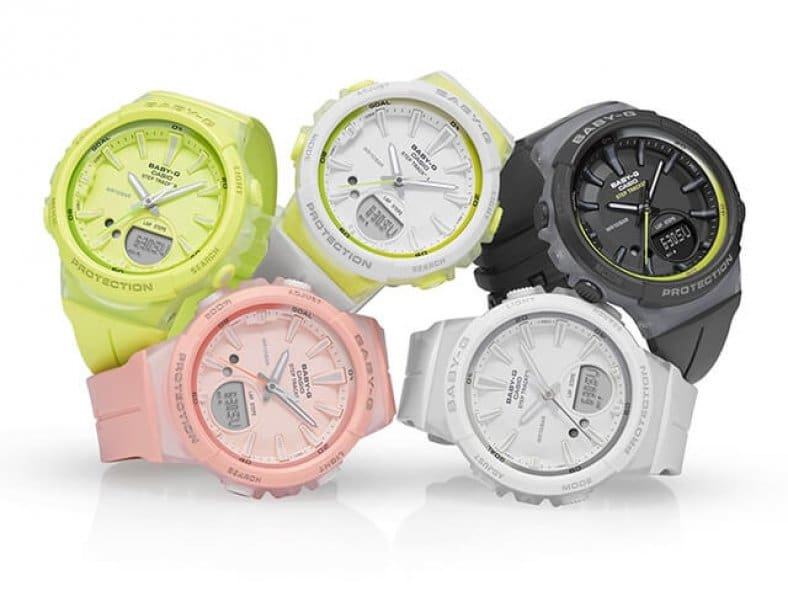 Baby-G BGS-100 Promotional Video: