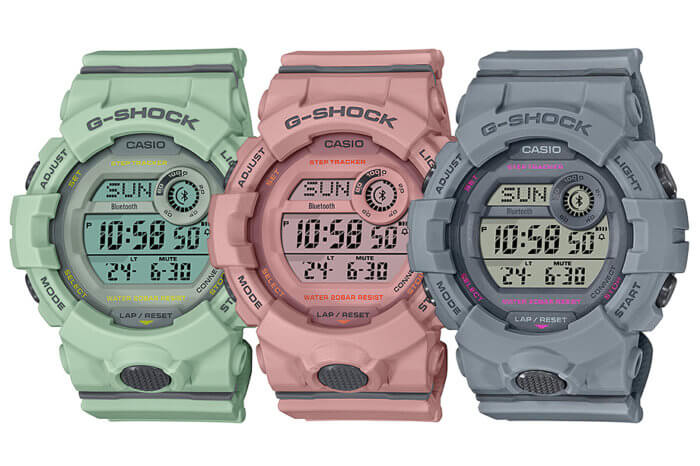 The G-Shock G-SQUAD GMD-B800SU series offers three new pastel colorways for the popular step-tracking, Bluetooth connected digital watch. The pastel green, pink, and gray colors are designed to be compatible with everyday casual fashion and athletic wear. The base GMD-B800 is a smaller S Series version of the G-Shock GBD-800. The GMD-B800SU has advanced fitness features like daily step counting (with calorie consumption calculation on the G-Shock Connected smartphone app), stopwatch with up to 10 target time alarms, 200-lap record memory, and up to five interval timers repeatable up to 20 times. The watch is fully shock-resistant and water-resistant to 200 meters, with an approximate battery life of three years. The GMD-B800SU series is a September 2020 release in Asia and will likely get a wider release.
Update: G-Shock U.S. released the GMDB800SU-3, GMDB800SU-4, and GMDB800SU-8 with a list price of $99 each.
G-Shock GMD-B800SU-3: Pastel green with green-tinted LCD display.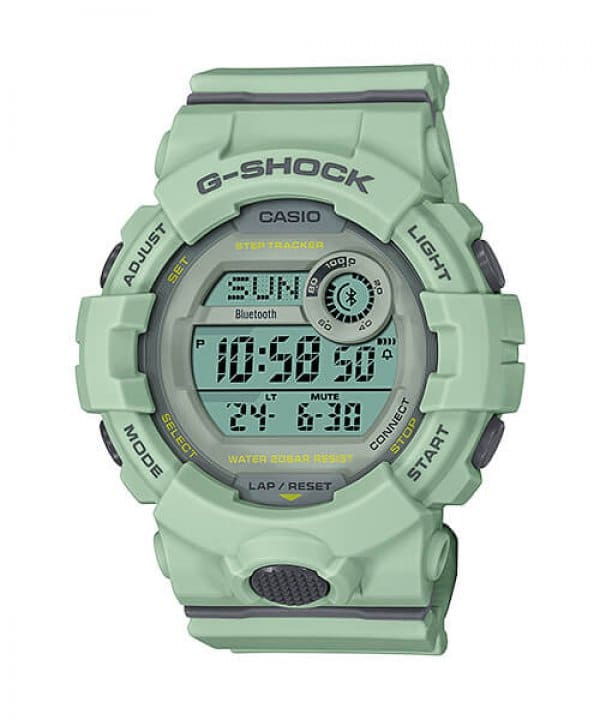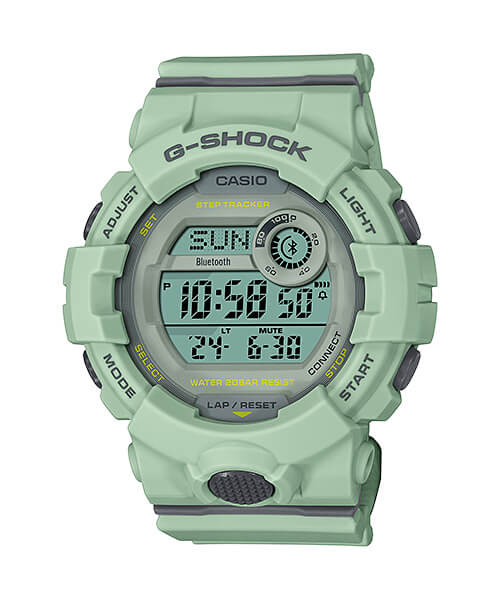 G-Shock GMD-B800SU-4: Pastel pink with pink-tinted LCD display.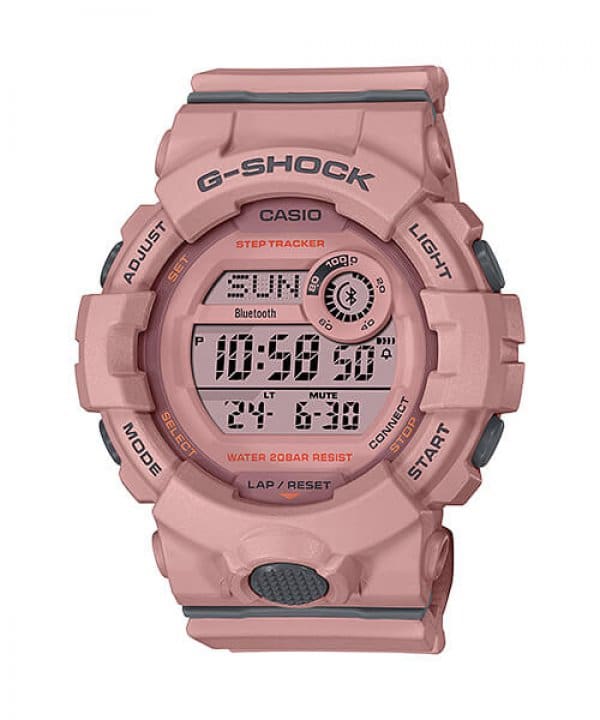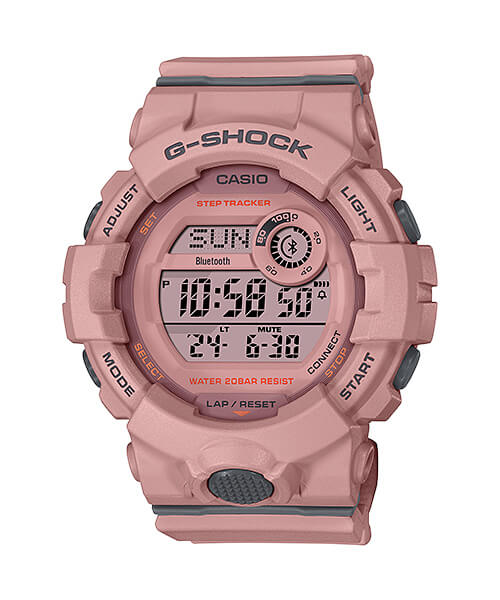 G-Shock GMD-B800SU-8: Pastel gray.