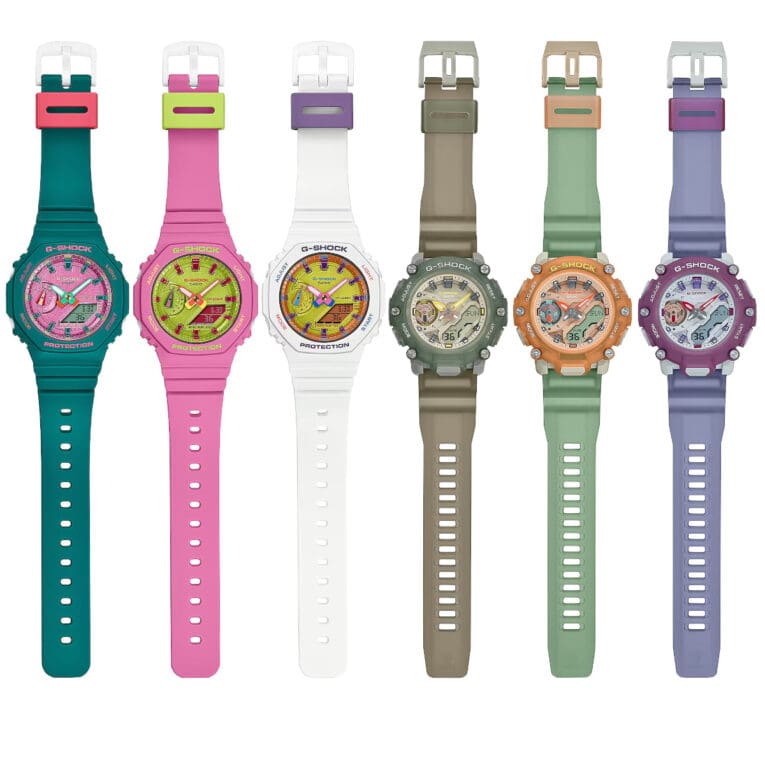 Two smaller G-Shock (S Series) lines are each getting a trio of colorful new releases in May. Following a green-themed series from February, the GMA-S2100 series (left) is getting three multi-color watches in green, pink, and white. Following its debut in April 2022, the GMA-S2200 series is getting three translucent models in green, orange, and purple. The skeleton style resin of the bezels and bands has a frosted look that resembles sea glass.
Both the GMA-S2100BS and GMA-S2200PE series feature a Carbon Core Guard case, a double LED light with LCD backlight, and approximate 3-year battery life. The compact GMA-S2100BS measures 46.2 x 42.9 x 11.2 millimeters and weighs 41 grams. The GMA-S2200PE measures 48.3 x 45.7 x 12.4 millimeters and weighs 48 grams.
The GMA-S2100BS models were announced for Japan and Asia, and the GMA-S2200PE models were announced for Singapore so far, with a wider release for both series likely.
G-Shock GMA-S2100BS-3A: Green bezel and band, pink dial.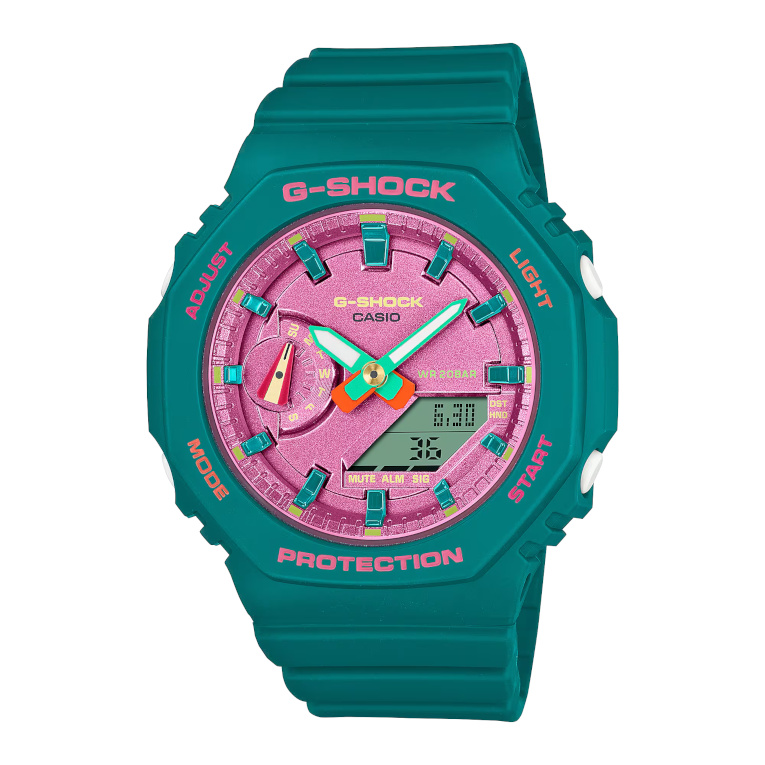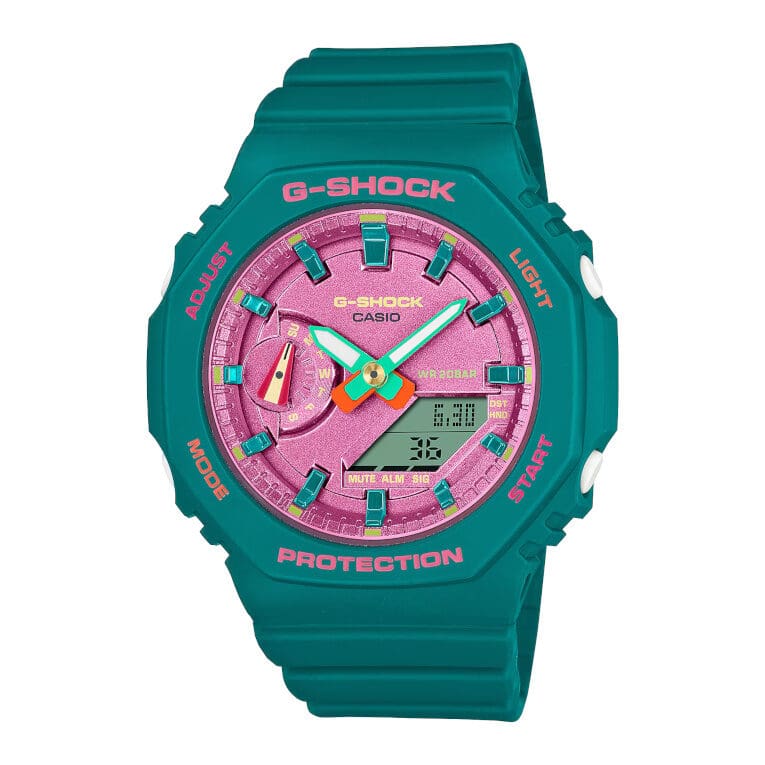 G-Shock GMA-S2100BS-4A: Pink bezel and band, yellow-green dial, inverted LCD display with pink tint.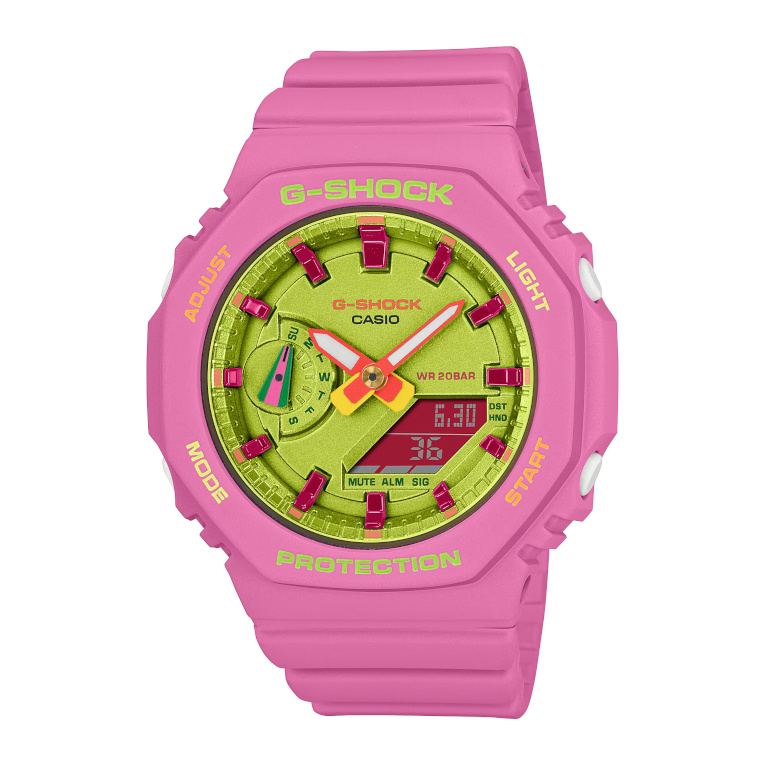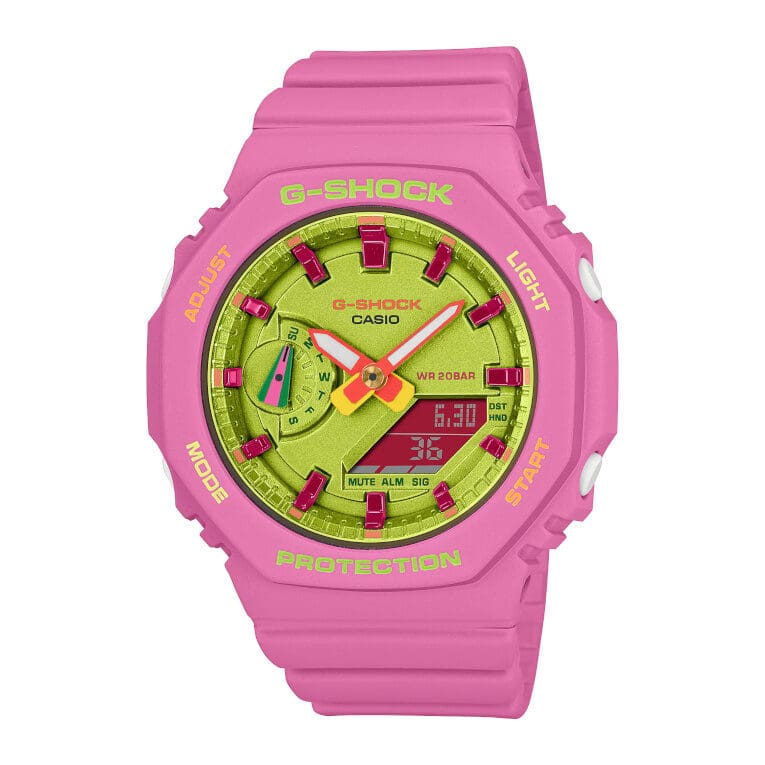 G-Shock GMA-S2100BS-7A: White bezel and band, yellow dial.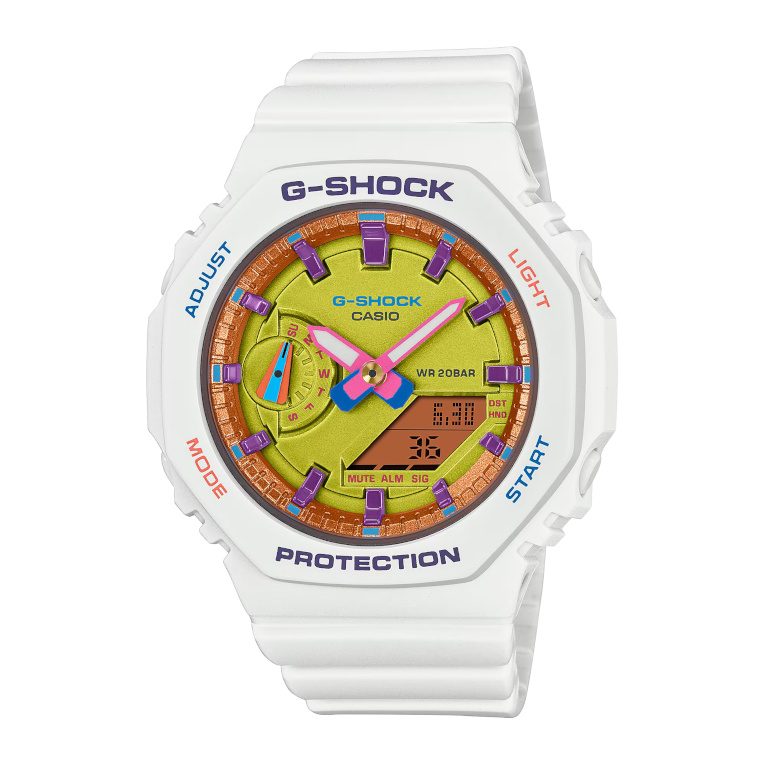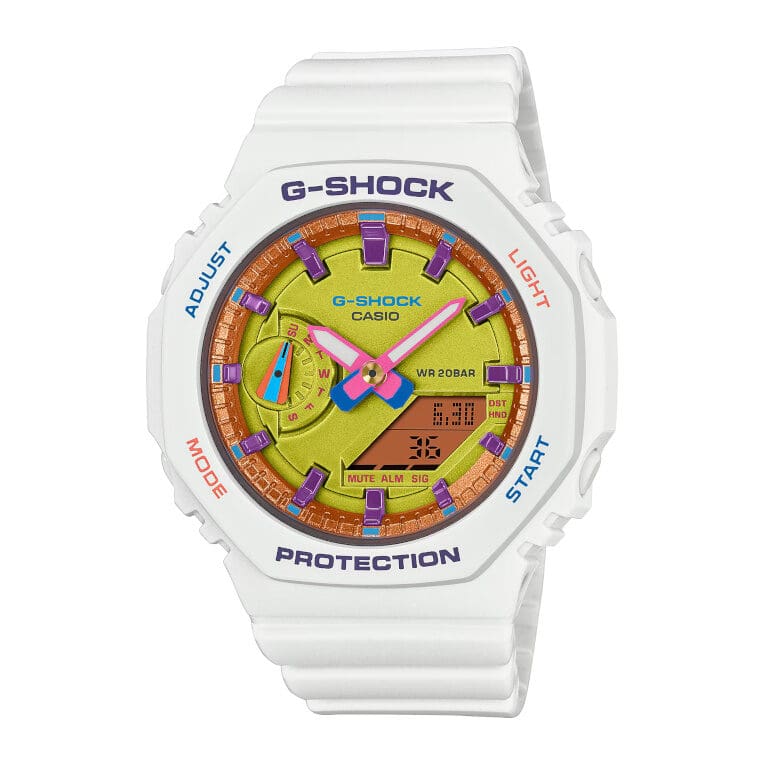 G-Shock GMA-S2200PE-3A: Green.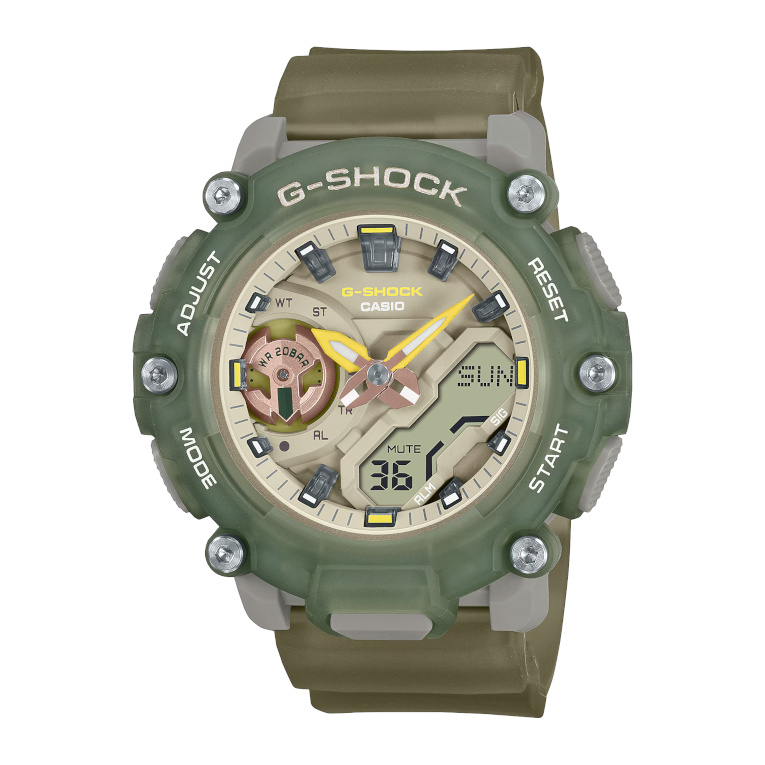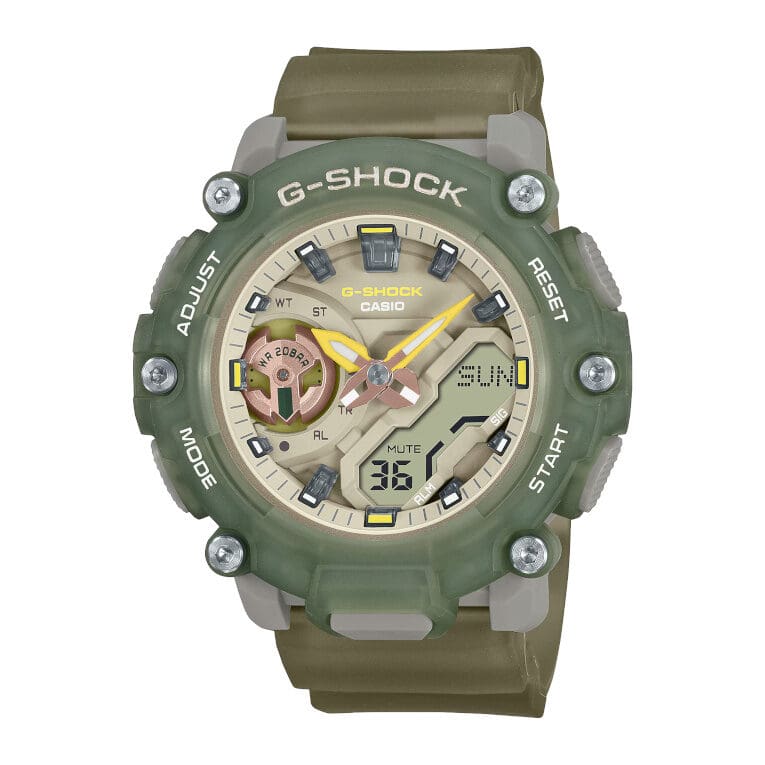 G-Shock GMA-S2200PE-5A: Orange and green.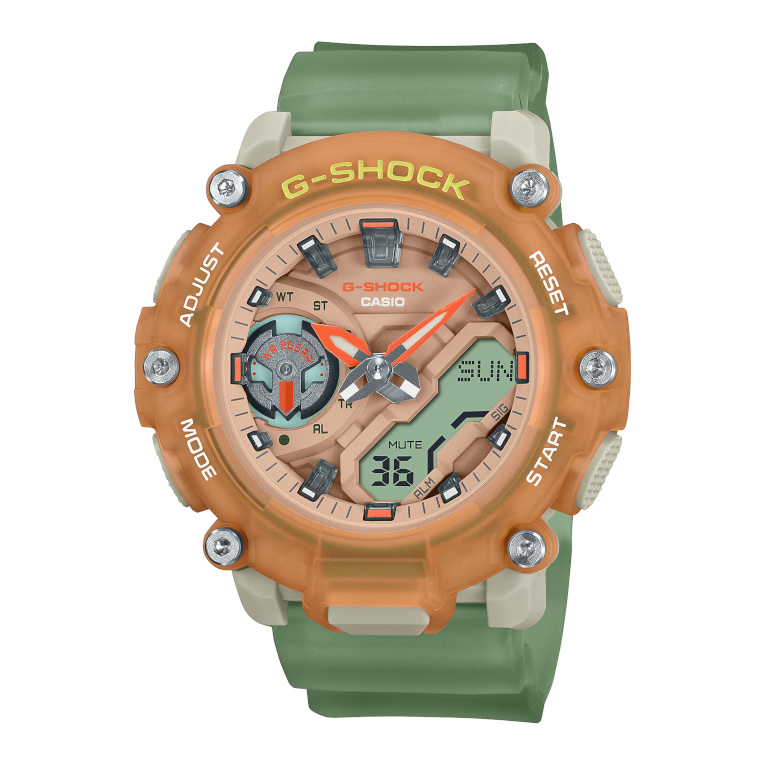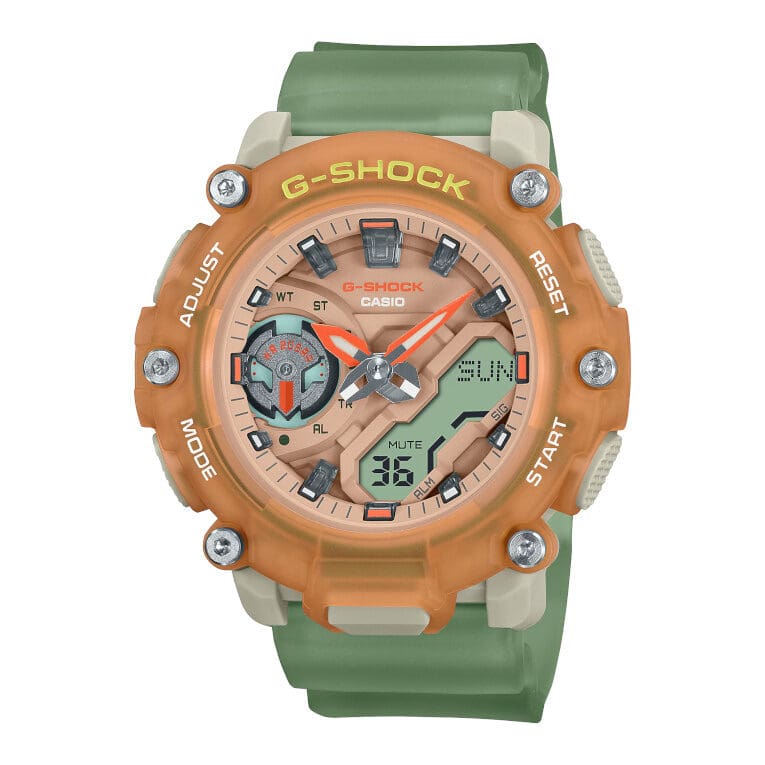 G-Shock GMA-S2200PE-6A: Purple.