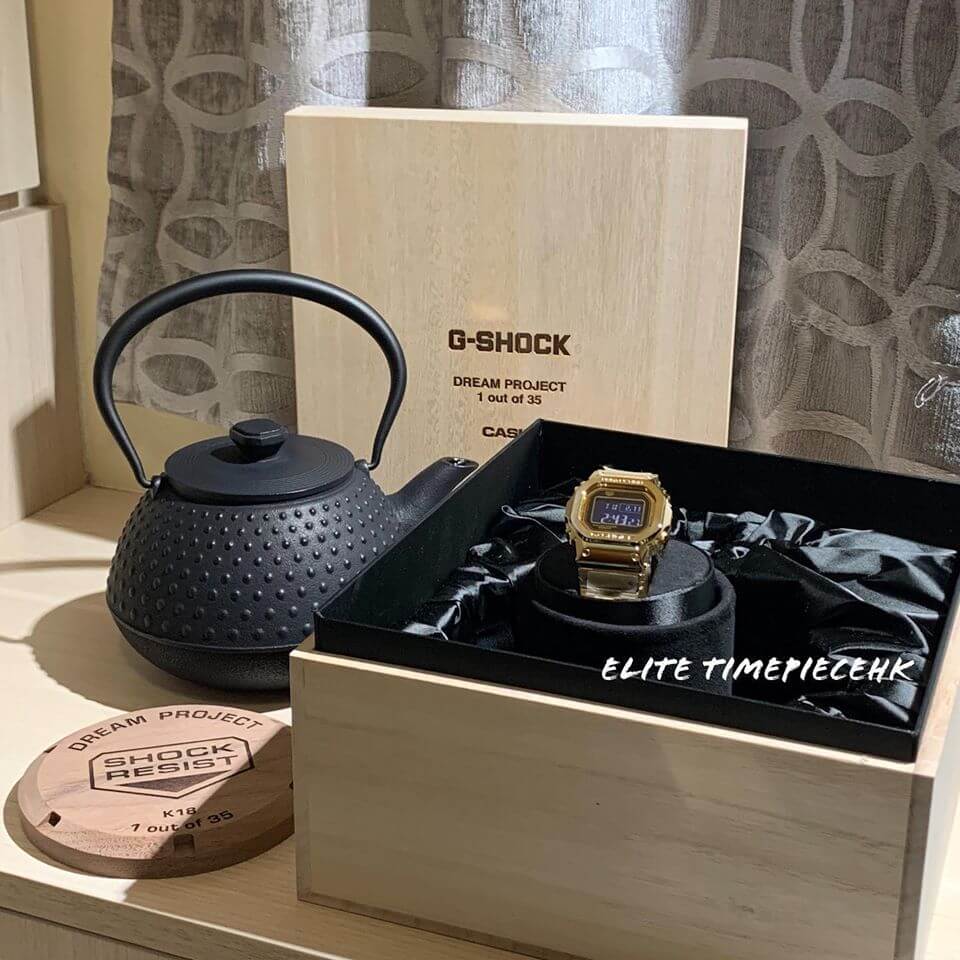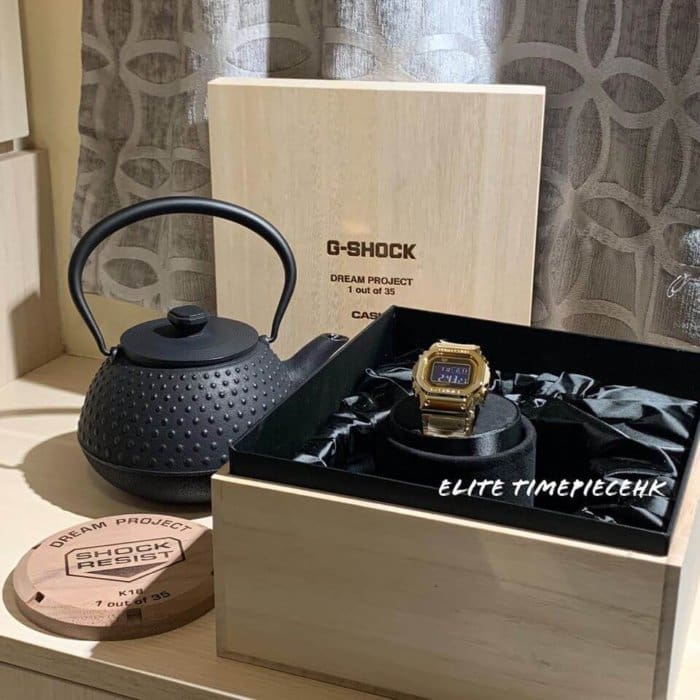 Hong Kong watch shop Elite TimepieceHK is offering the 18-karat solid gold Dream Project G-Shock G-D5000-9 for the tidy sum of HK$880,000 (about US$113,000). That's quite the markup from the original price of about US$70,000, but then there are only 35 of these limited edition watches in existence, and nobody else is currently selling any.
Non-millionaire G-Shock fans may still find the listing interesting, as it shows exclusive photos of the watch including the packaging and other included items that we have not seen before. These include a wooden boxa nambu cast iron kettle with an image of the watch engraved on the bottom of the lid and a wooden teapot coaster that resembles the watch's screw-back.
(Update: Some of the included items have the label "1 out of 35" on them, and a reader brought it to our attention that the same label is on other copies as well, so it is not the unique production number, and it just refers to the watch being limited to 35 pieces total.)
Dream Project G-Shock G-D5000-9 at Elite TimepieceHK
Elite TimepieceHK is located at Shop 223, 2/F, In's Point, 530-538 Nathan Road, Kowloon, Hong Kong.