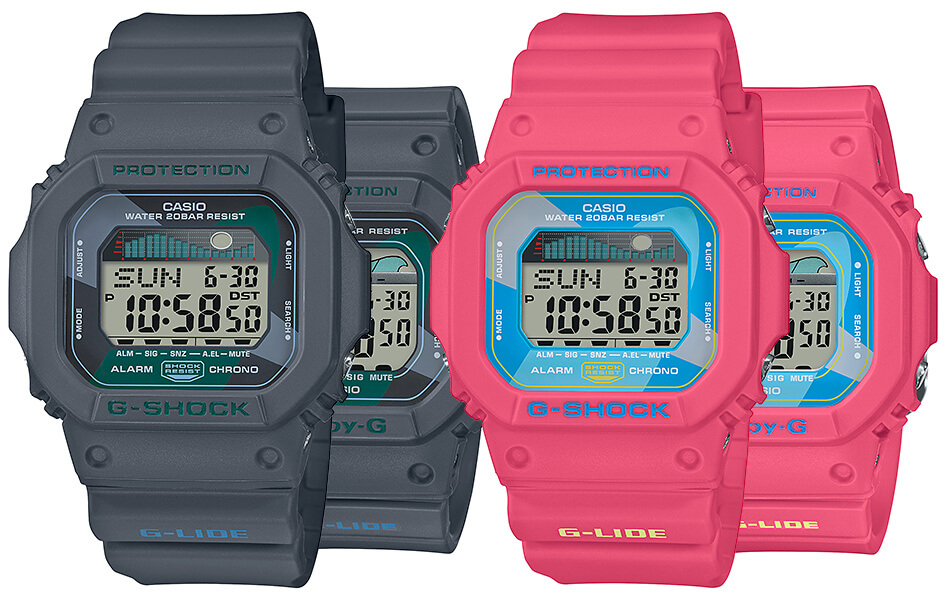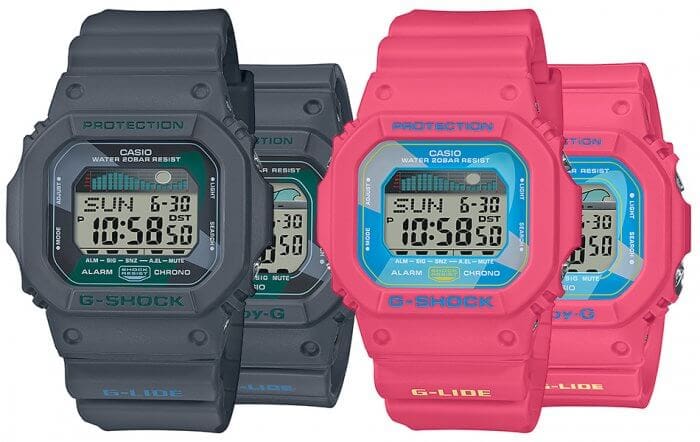 The G-Shock and Baby-G Vintage Hawaii Series includes two matching pairs of digital G-Shock and Baby-G watches with tide graphs. The G-Shock GLX-5600VH models also have moon graphs and the Baby-G BLX-560VH models have monthly moon age data. The faded black GLX-5600VH-1 and faded red GLX-5600VH-4 (along with the matching Baby-G BLX-560VH-1 and BLX-560VH-4) have a vintage-style design on the faces that feature the silhouette of a surfboard. Like their larger GLX-5600VH counterparts, the BLX-560VH watches feature 200-meter water resistance and are some of the smaller Baby-G models available, making them a recommended option for surfing and other water sports.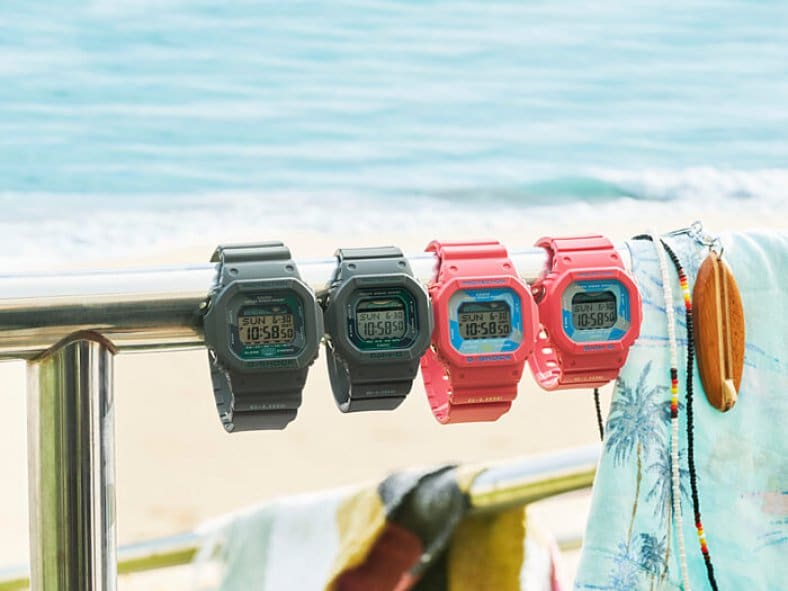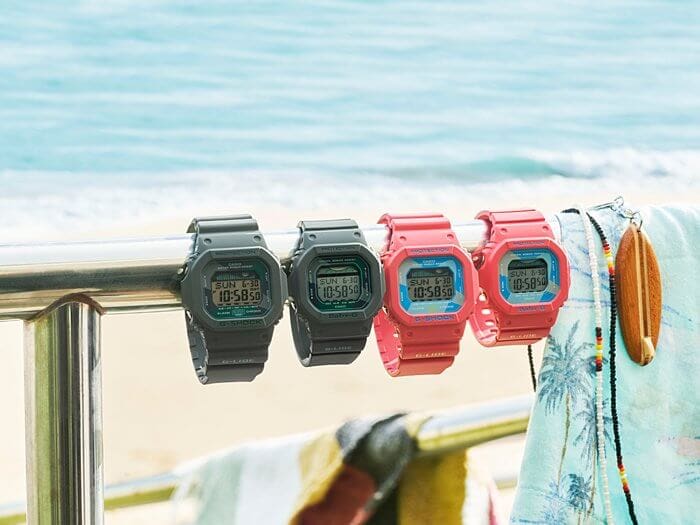 The GLX-5600VH-1JF (list price 12,500 JPY), GLX-5600VH-4JF (12,500 JPY), BLX-560VH-1JF (9,500 JPY), and BLX-560VH-4JF (9,500 JPY) are May 2019 releases in Japan. All four will also be released in other Asian markets.
Update: The G-Shock GLX5600VH-1 and Baby-G BLX560VH-1 are also being released in the U.S.
G-Shock G-LIDE GLX-5600VH-1: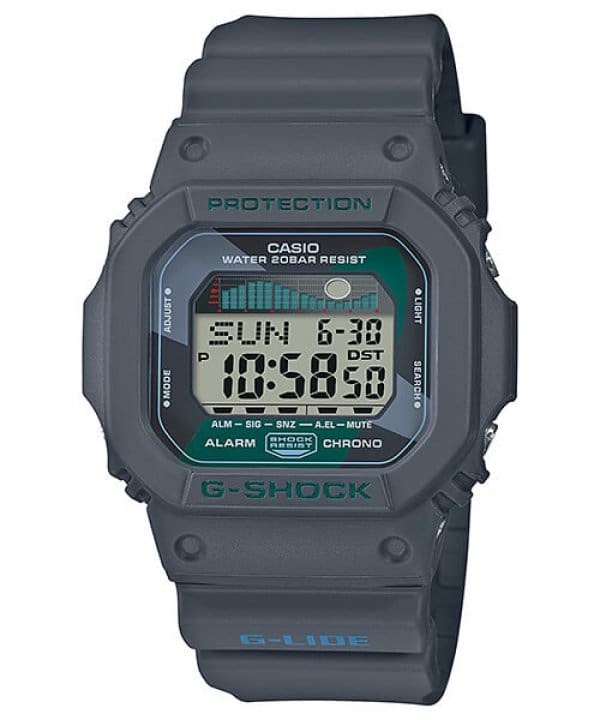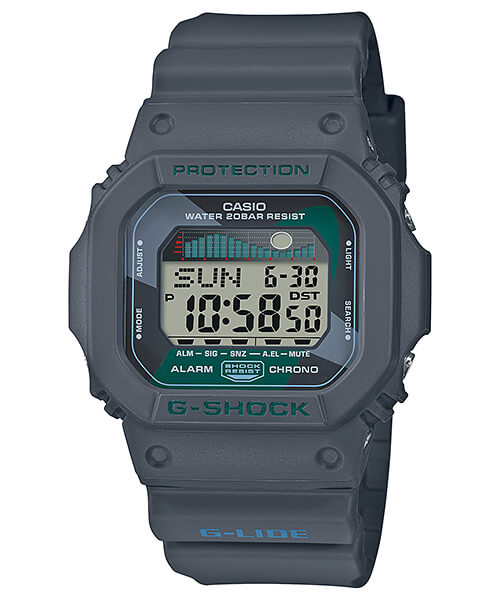 G-Shock G-LIDE GLX-5600VH-4: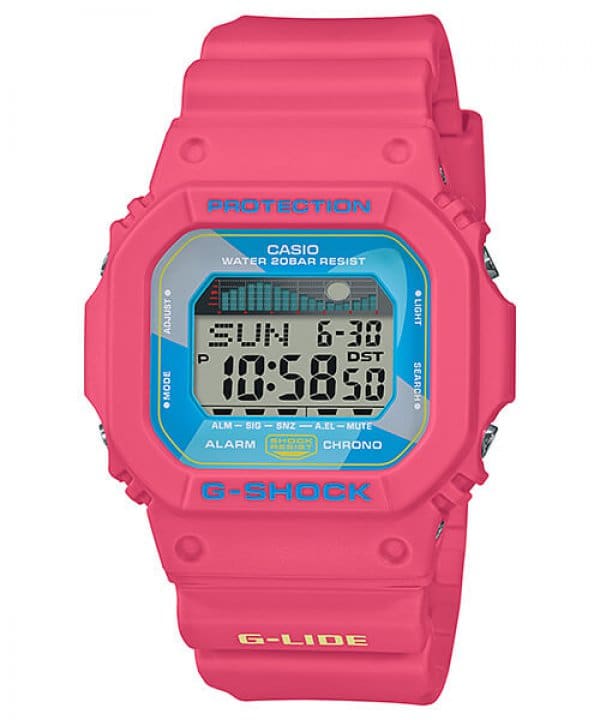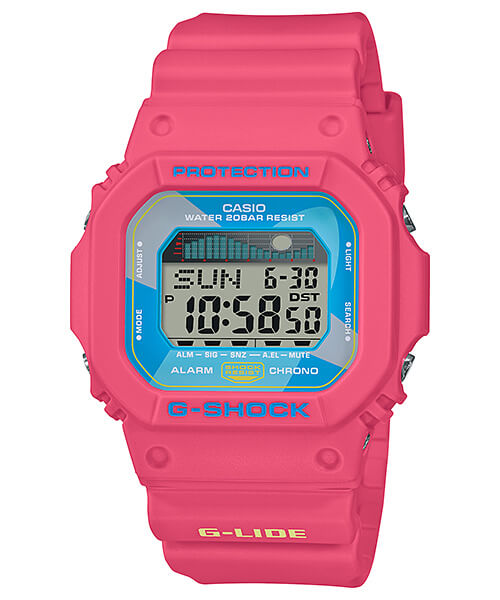 Baby-G G-LIDE BLX-560VH-1: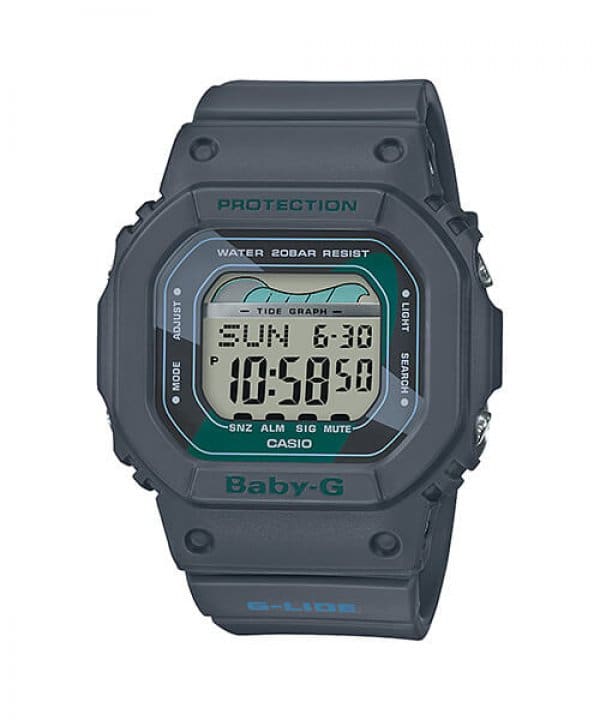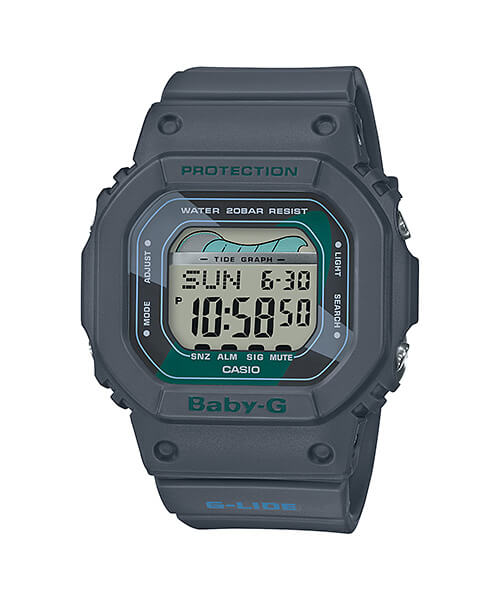 Baby-G G-LIDE BLX-560VH-4: