Along with the GLX-5600-based Vintage Surfing Series and the Special Pairs 2019 sets, a highlighted his-and-hers pairing for this summer is the G-Shock G-LIDE GWX-5700 and the Baby-G G-LIDE BLX-570 (which are available individually).
The BLX-570 is a recent Baby-G model with a tide graph inspired by the slim retro case of the G-Shock GWX-5700. The GWX-5700 is based on the first round G-Shock case from the '80s and is equipped with Tough Solar power and Multi-Band 6 radio timekeeping. The Baby-G BLX-570 also features 200-meter water resistance and is suitable for high-intensity water sports like its larger counterpart.
In the promotional video above, professional surfer Kanoa Igarashi wears the G-Shock GWX-5700CS-7 and model and actress Nicole Ishida wears the Baby-G BLX-570-7.
For those who want to add some color into the mix, the G-Shock GWX-5700 is also available in blue and the Baby-G BLX-570 is also available in pink or purple pastel colorways. The latest GWX-5700 models from the Sea Snake Series feature black-white and white-blue colorways and are getting a worldwide release.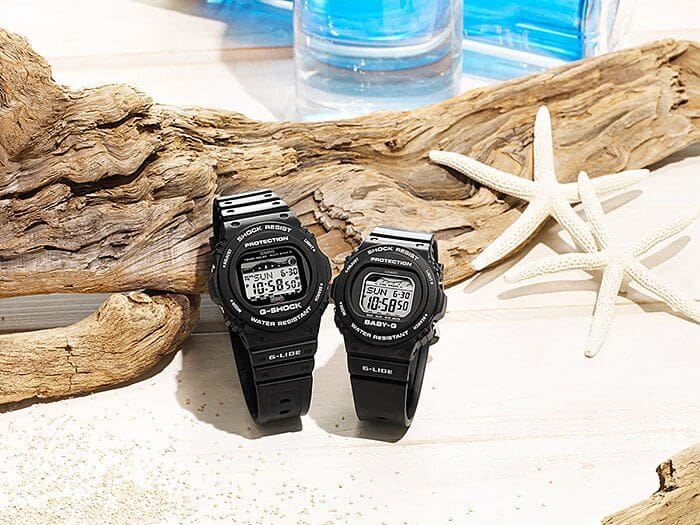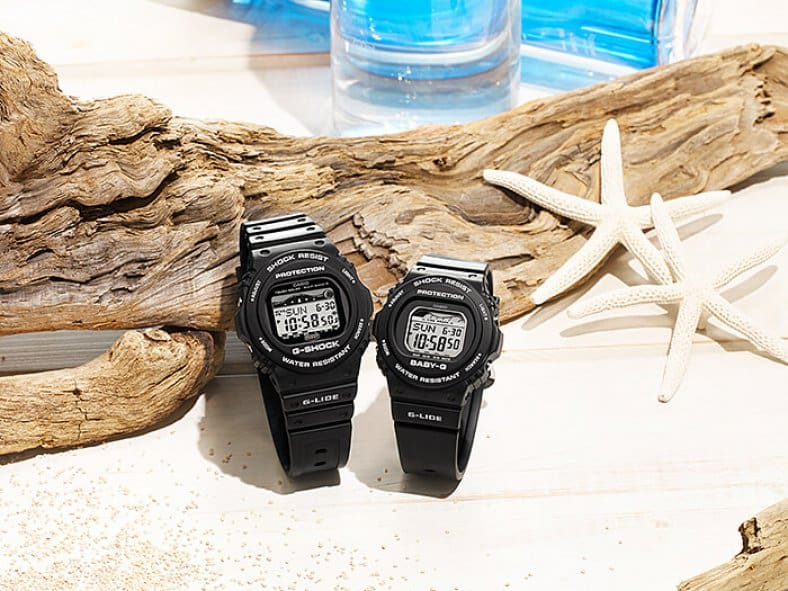 G-Shock G-LIDE GWX-5700CS-1: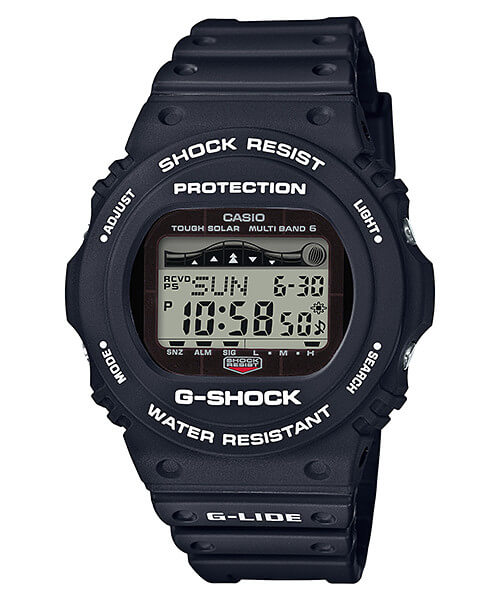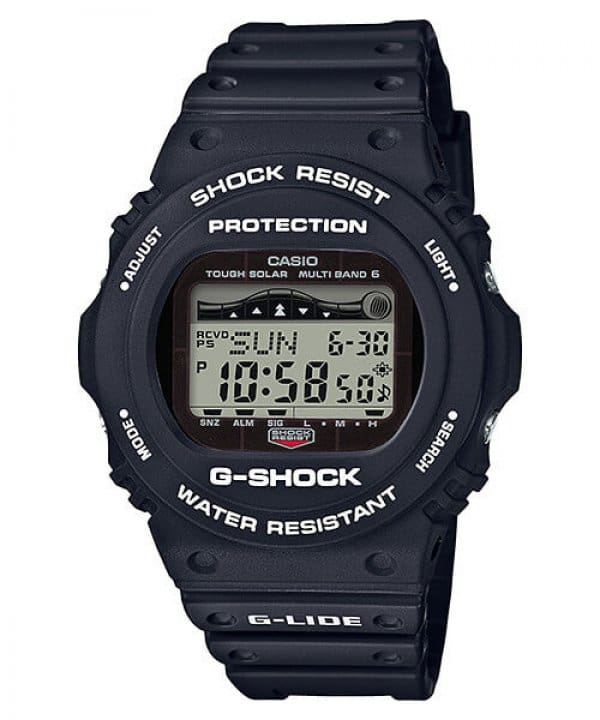 Baby-G G-LIDE BLX-570-1: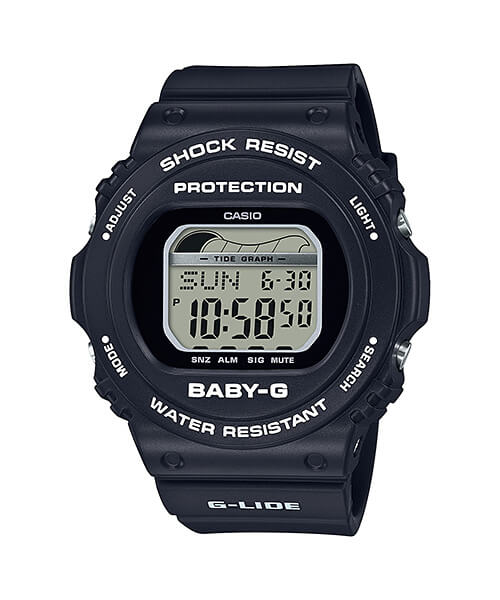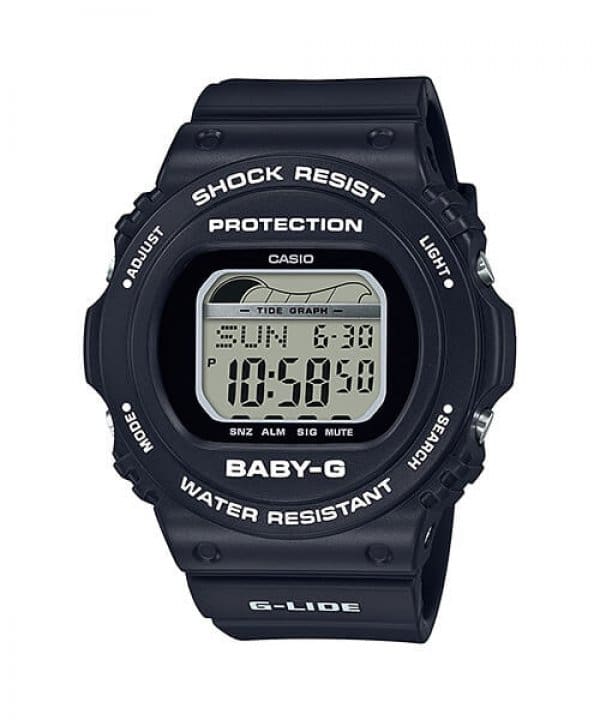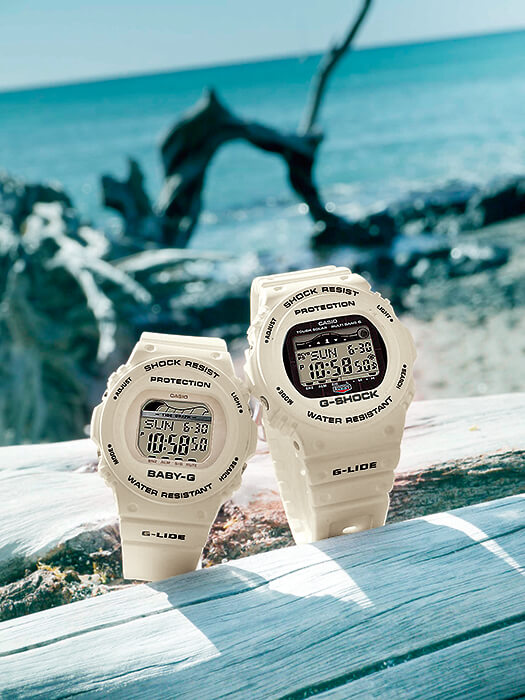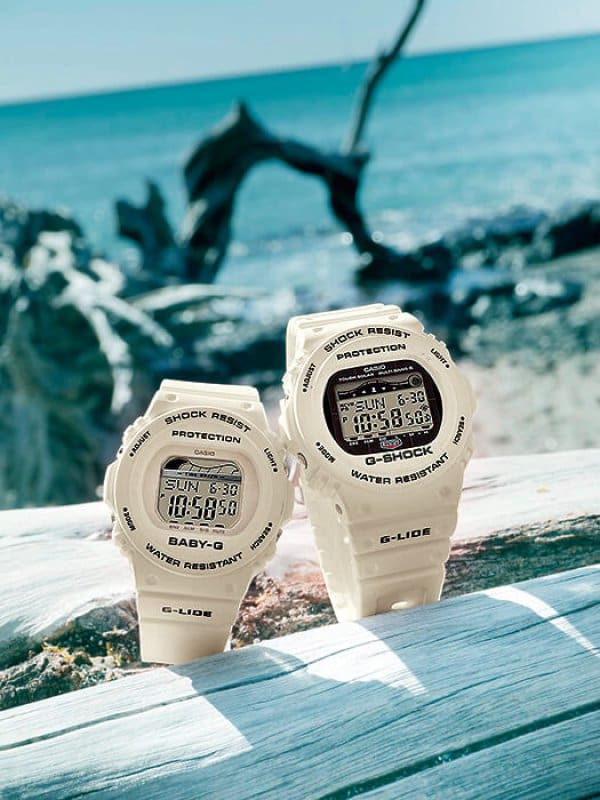 G-Shock G-LIDE GWX-5700CS-7: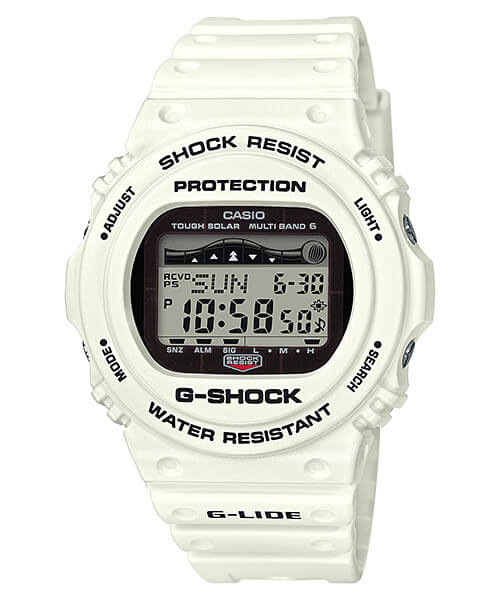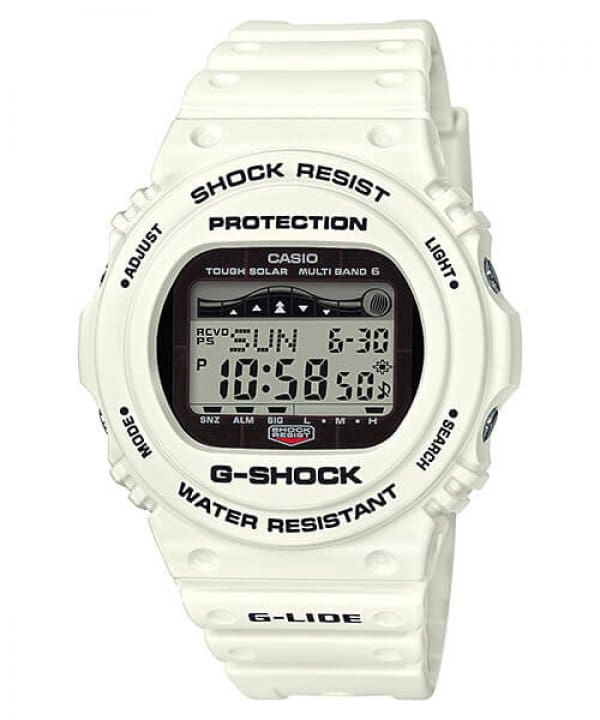 Baby-G G-LIDE BLX-570-7: