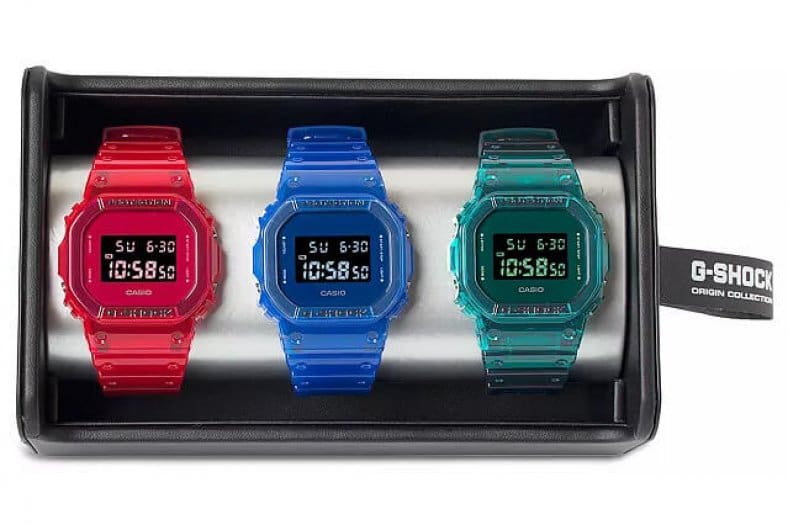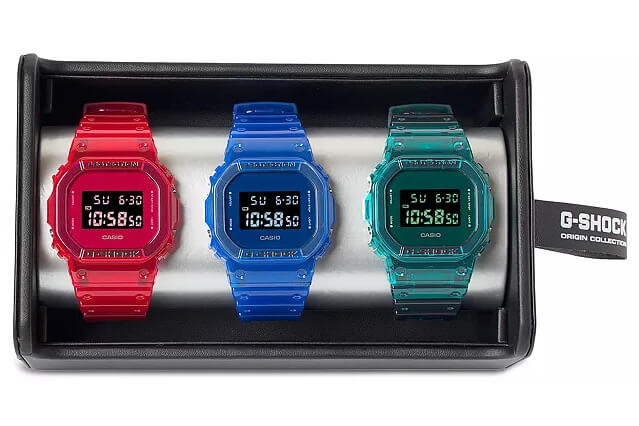 Bloomingdale's currently has the G-Shock Color Skeleton Gift Box Set in stock again. The set includes all three translucent models from the DW5600SB series: the blue DW5600SB-2, green DW5600SB-3, and red DW5600SB-4. The set has a price of US$295 and includes a custom box that doubles as a display case. The watches are also available individually from other retailers (with a $110 MSRP each), and this gift set is exclusive to Bloomingdale's. According to G-Shock.jp, these models are no longer in production, so don't expect them to be around forever.
(Note that Bloomingdale's stores are closed through March 31, 2020, and in-store pickup for online orders will not be available during that time.)
Up-and-coming YouTube channel Watching Casio did a review of this box set earlier this year, where you can get a complete view of the exclusive box and a closer look at the watches.