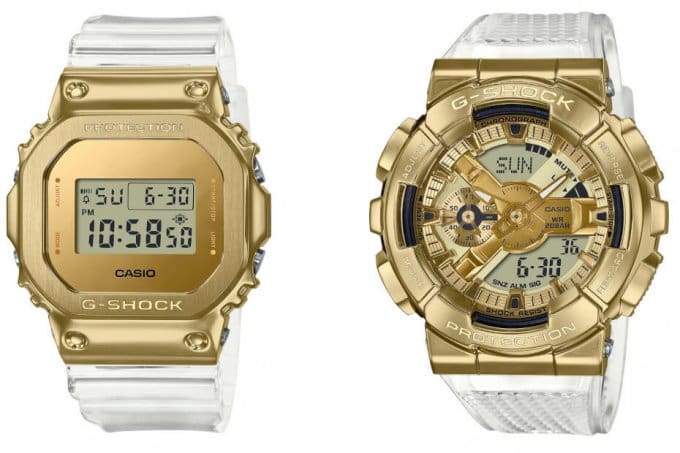 The upcoming metal-covered skeleton gold series will include the GM-5600SG-9 (right), GM-6900SG-9, and GM-110SG-9A (left). This is the second series following the Skeleton Camouflage Series that includes the stainless steel-covered trio of the GM-5600, GM-6900, and GM-110.
This series features gold ion plated stainless steel bezels and clear, skeleton-style bands. The GM-5600SG-9 is one of two GM-5600 models with a gold bezel (with the other being the GM-5600CX-4), and it also has a reflective gold face and silver buttons. The GM-6900SG-9 has a similar style, but with the G-Shock logo on the bezel painted white. The GM-110SG-9A has a gold dial and markers with a touch of black bordering parts of the dial. It also features a textured resin band.
This series is expected to be released in the first quarter of 2021.
Update: G-shock.co.uk has the watches listed as coming soon: GM-5600SG-9ER (£209.00), GM-6900SG-9ER (£219.00), and GM-110SG-9AER (£229.00).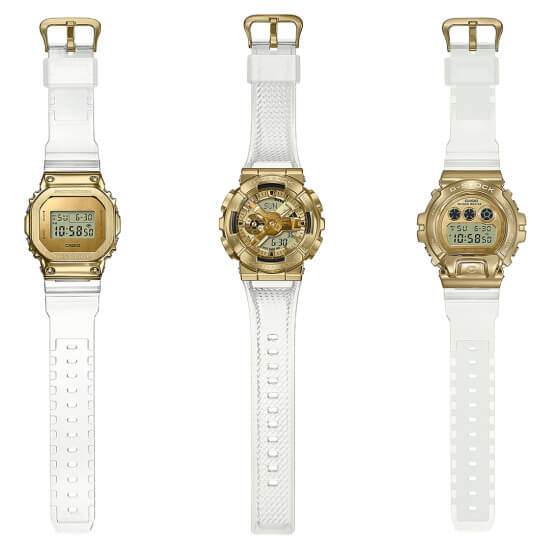 G-Shock GM-5600SG-9: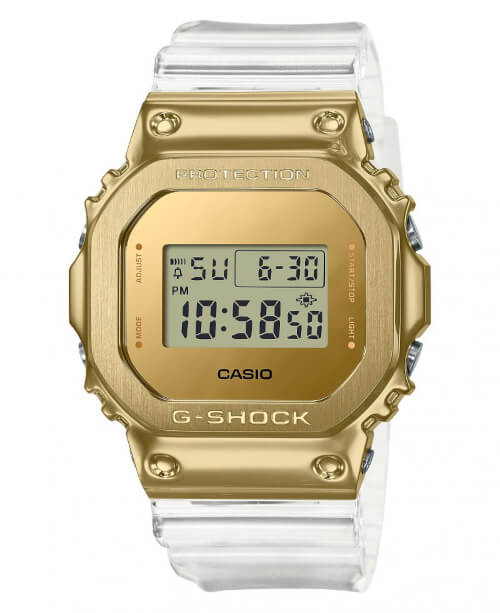 G-Shock GM-6900SG-9: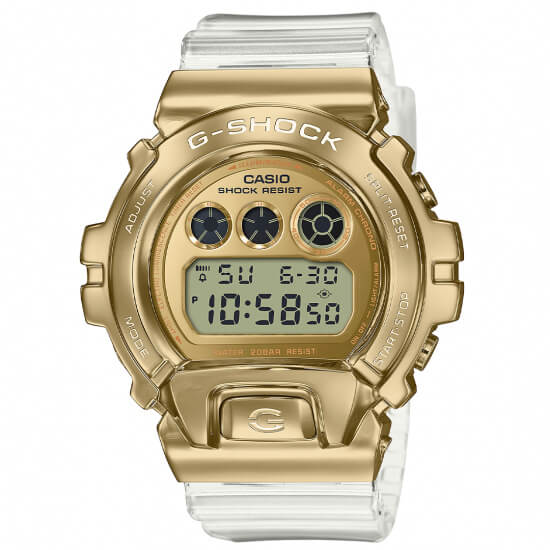 G-Shock GM-110SG-9A: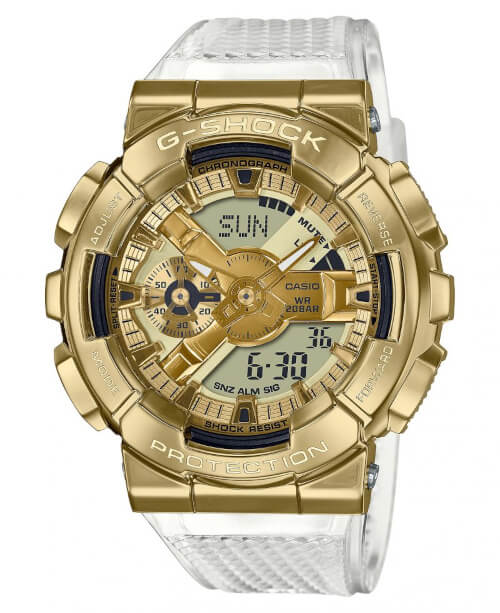 Share This Post

More Articles from G-Central.com