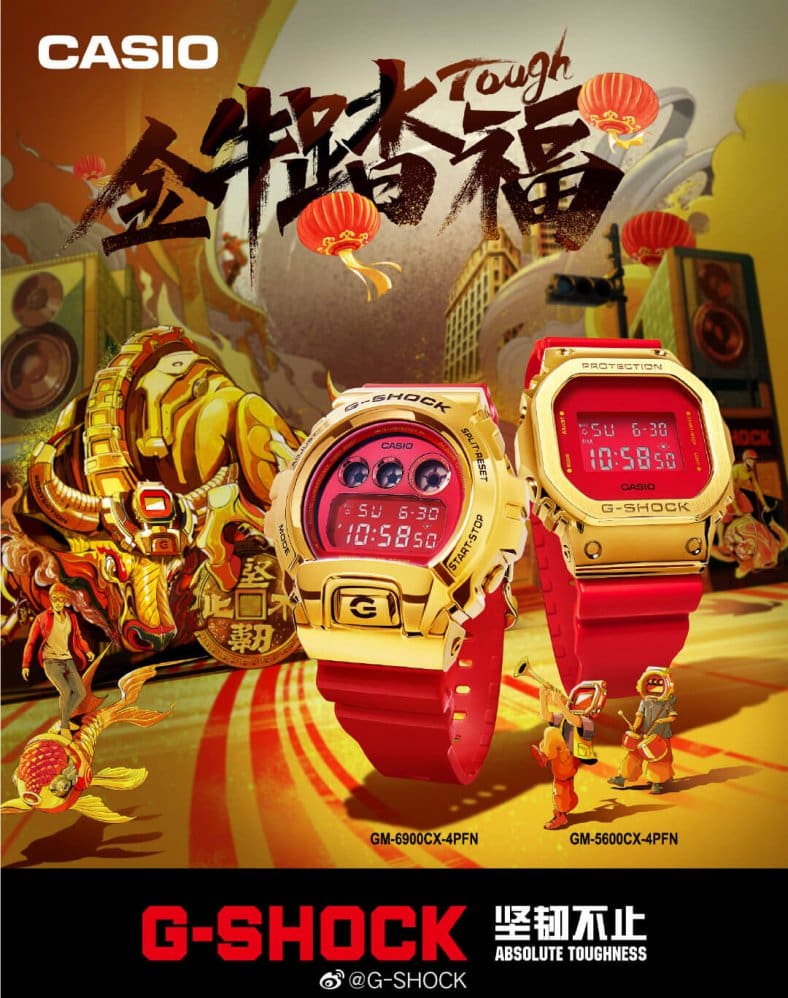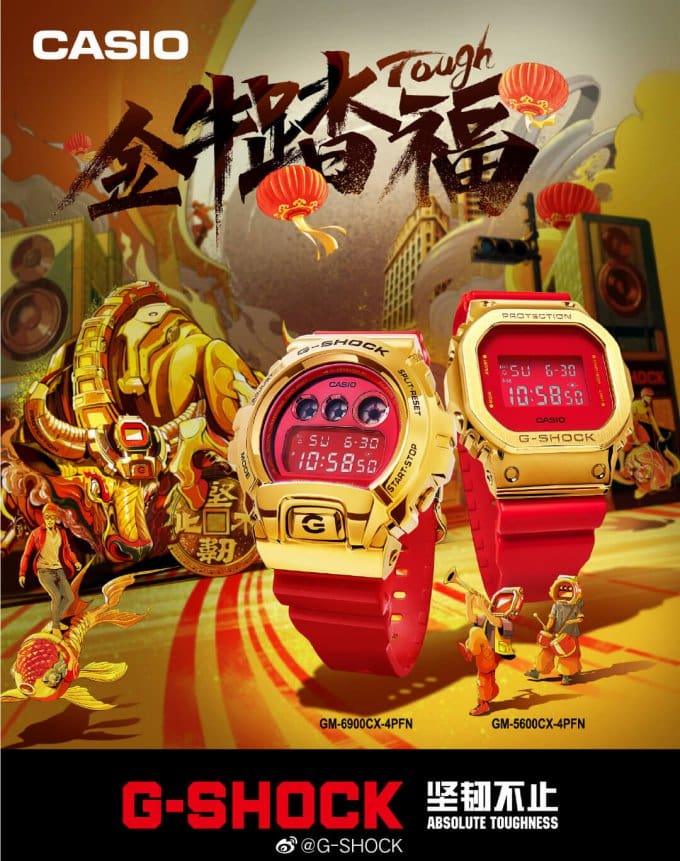 A Malaysian watch shop revealed a dealer catalog excerpt of two upcoming Chinese new year edition G-Shock watches: GM-5600CX-4 and GM-6900CX-4 (China model names GM-5600CX-4PFN and GM-6900CX-4PFN). These gold and red models are Year of the Ox zodiac editions, featuring a stainless steel bezel with a gold ion plating, red band, red face with red-tinted inverted LCD display, and a special zodiac case back engraving by artist Shan Jiang.
The GM-5600CX-4 is the first GM-5600 model with a gold IP. It has a matte red band, a hairline finish on the bezel, and no paint on the engraved bezel lettering. The GM-6900CX-4 is the more lustrous model with its glossy red band. Both watches appear to have gold IP buttons and a gold IP stainless steel band keeper. The watches come in a red box and tin case with gold G-Shock logos.
These models are listed for a December 2020 release. Last year's "CX" Chinese new year watches were released in China only, but with this catalog leak coming from Malaysia and being from an English language catalog, these models appear to be planned for other countries too, perhaps limited to certain Asian countries. (In the catalog, the models are listed as GM-5600CX-4DR and GM-6900CX-4DR, with the "DR" denoting that they are export models but not China models.)
Update: The watches are now available online in China at casiostore.com.cn. The GM-5600CX has a price of 1,890 CNY, and the GM-6900CX has a price of 1,990 CNY.
Update 2: G-Shock Singapore announced the GM-5600CX-4DR and GM-6900CX-4DR as coming soon.
Update 3: G-Shock U.S. released the GM5600CX-4 and GM6900CX-4 at Gshock.com.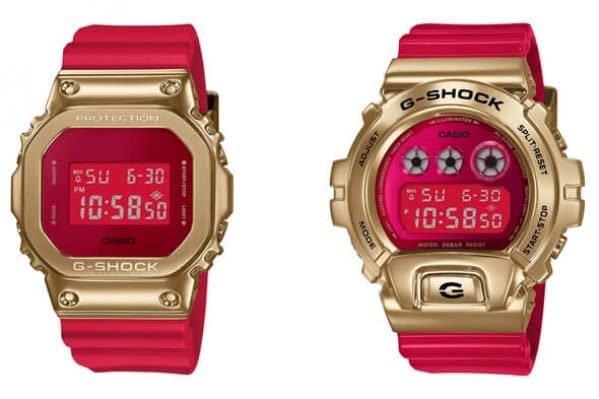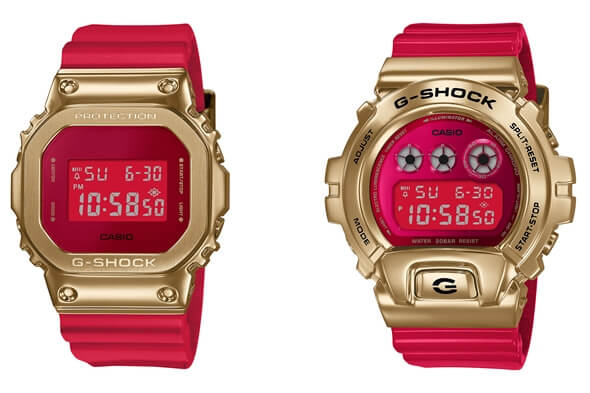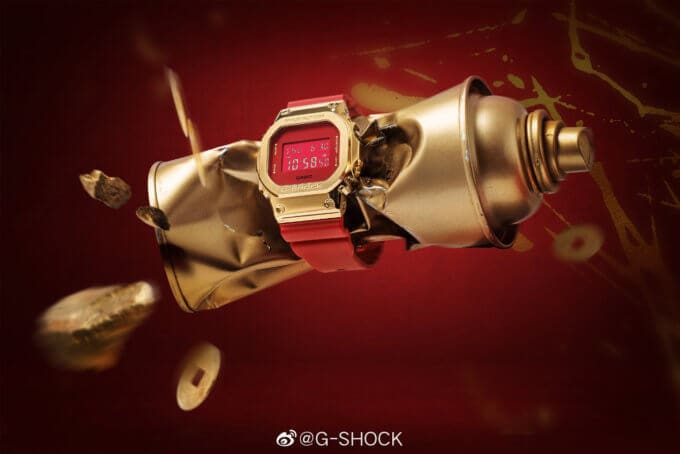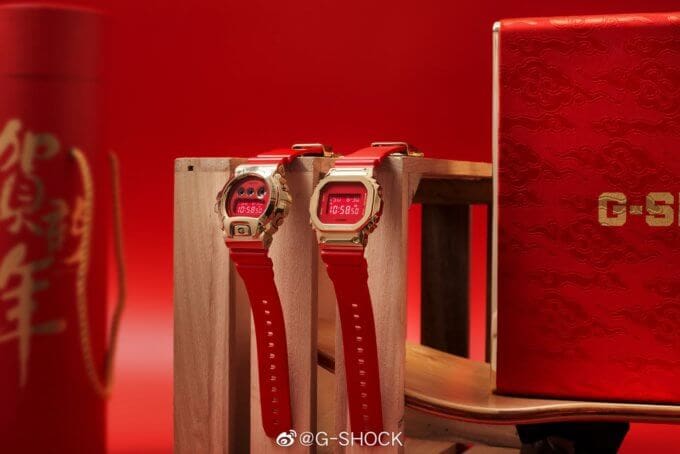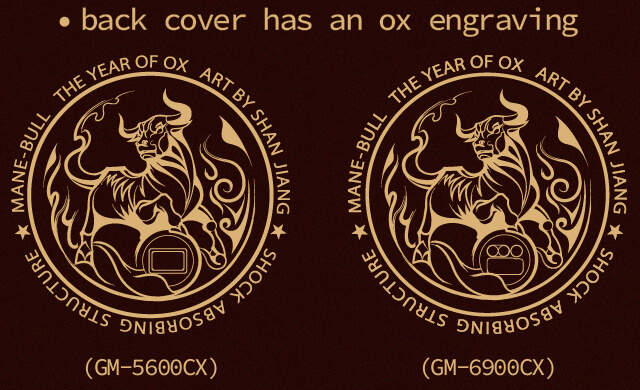 Original Leaked Catalog Image: