The G-Shock G-5600UE-1, which was part of a six-model series featuring updated modules in Japan (three of which were also released in Europe), will also be released throughout Asia. The G-5600UE-1 is equipped with Tough Solar power, but not Multi-Band 6 automatic time syncing like the other five models, as most Asian countries are outside the range of the transmission stations in Japan and China.
The G-5600UE-1 has an upgraded LED backlight that replaces the previous EL backlight. Other enhanced features include adjustable light afterglow, current time display in stopwatch and timer mode, countdown timer settable in seconds, adjustable date format and day language, quick return to timekeeping mode, home city time and world city time swap, 5 settable world time cities, and 2 additional time zones.
The G-Shock G-5600UE-1 is listed for an August release in Asia.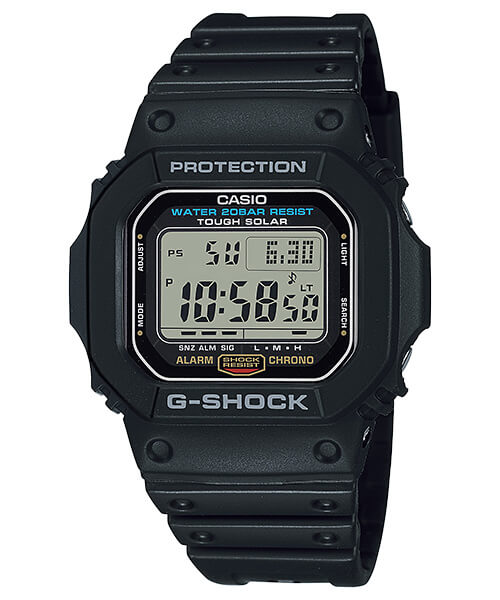 See Also: G-Shock 5000U/5600U/5610U Updated Module/Light "U" Series