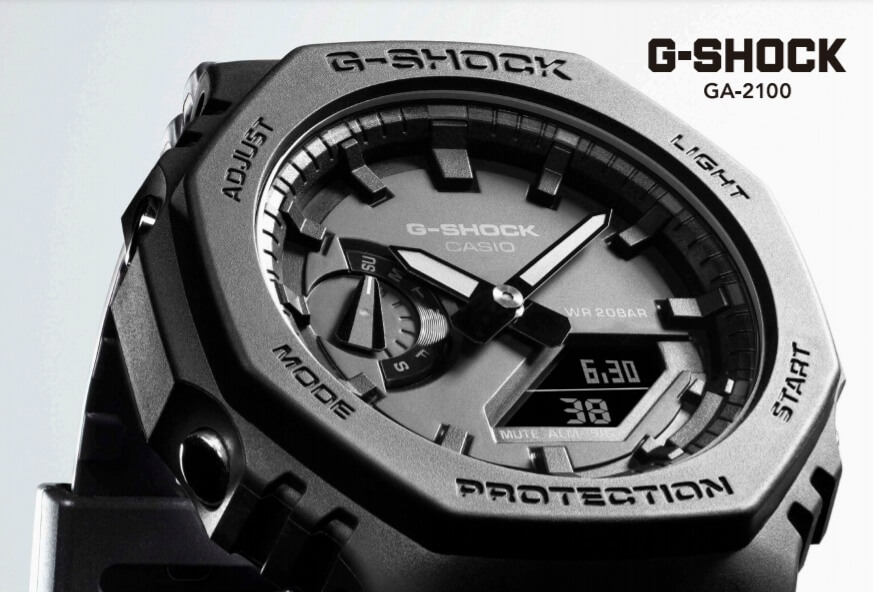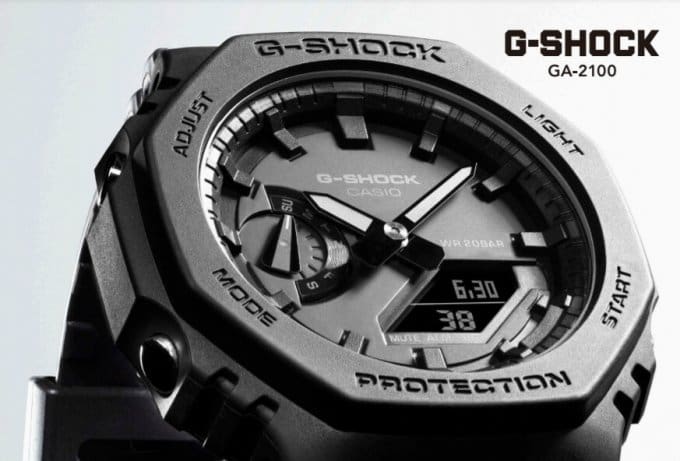 Casio published two new catalogs for the G-Shock GA-110 and GA-2100 series, which are available online as PDF files. In addition to showing recent and popular models, the catalogs also detail the history and design of each series.
The steampunk-inspired GA-110 series made its debut in 2010 and started the trend toward larger analog-digital G-Shock watches. By 2019, the GA-110 had become the bestselling G-Shock model of all time. The end of the 2010s and early 2020s would see the oversized trend reversing a bit to include more mid-size analog-digital models. Today, the GA-110 series seems more like a medium size in comparison to some of the largest G-Shock models, and it remains one of the most popular lines. The catalog also includes models from the metal-covered GM-110 series.
The GA-2100 series was launched in 2019 and was an instant hit with mainstream appeal. Combining design aspects of the original G-Shock DW-5000 and the original analog AW-500, it is the slimmest current men's model. Another notable feature is the backlit LCD display, in which the whole background is illuminated. The GA-2100 earned the nickname "CasiOak," due to its octagonal bezel's resemblance to the Audemars Piguet Royal Oak. It is perhaps the most successful model since the GA-110, and new GA-2100 colorways often sell out quickly.
Other catalogs (AW-500 series, G-SHOCK × CARBON, and THE ORIGIN. 5600) are also still available.
Download the GA-110 and GA-2100 Catalogs at world.g-shock.com