Casio recently revealed that the G-Shock GA-110 is the world's all-time top-selling G-Shock base model. Here are some quick facts about the popular analog-digital watch.
The GA-110 was first released in March 2010 with the "Hyper Color" series. Included in the debut was the multi-colored GA-110F-2 which came with a G-Shock Man figure.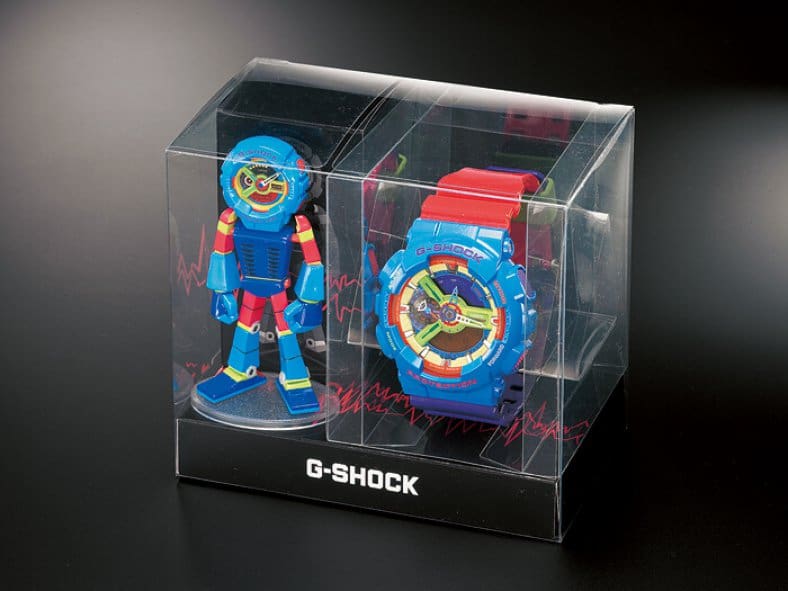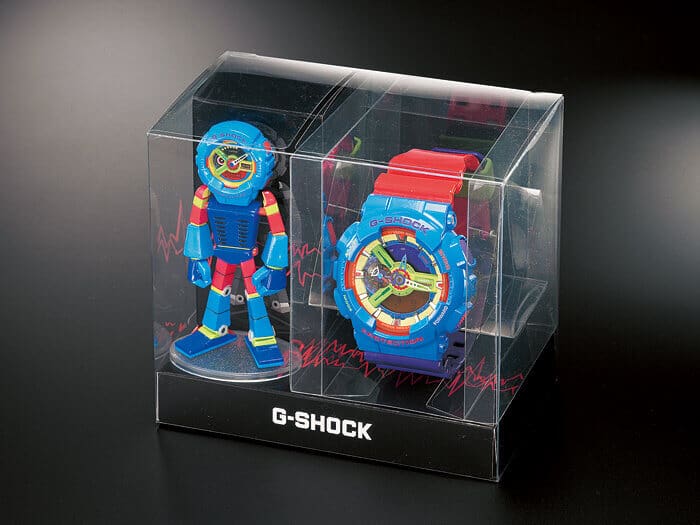 The GA-110 (and GA-100) was created by head designer Ryusuke Moriai who is also famous for designing the best-selling Casio F-91W digital watch. Moriai joined Casio in 1985.
Meet Ryusuke Moriai, the designer behind the Casio G-Shock watcheshttps://t.co/r7HhDPipND pic.twitter.com/h24Y1RmaYY

— Straits Times Life (@ST_LifeTweets) December 27, 2018
Moriai stated that he intended to create a "Japanese subculture model" with the GA-110 that would accommodate many color combinations. He also stated that it is influenced by the "industrial design of steampunk." (source)
According to G-Shock.jp, 111 GA-110 models have been released (not including all collaborations).
Zumiez.com's top-selling G-Shock watches are the black and gold GA110GB-1A and the more subdued GA110-1B at number one and two, respectively. These are also Macys.com's top two GA-110 models. In the second half of 2018, the GA-110GB-1A was also the top GA-110 model at Casio's Japan e-commerce site with the GA-110FRG-7A collaboration watch at number two and the white and rose gold GA-110FRG-7A at number three.
The most recent GA-110 collaboration is the A$AP Ferg x G-Shock GA-110FRG-7A which is currently the top-selling G-Shock at Macys.com. A Bathing Ape's last collaboration was also a GA-110. Other notable GA-110 collaboration partners include DJ Dash Berlin, Dee and Ricky, Eric Haze, and XLarge.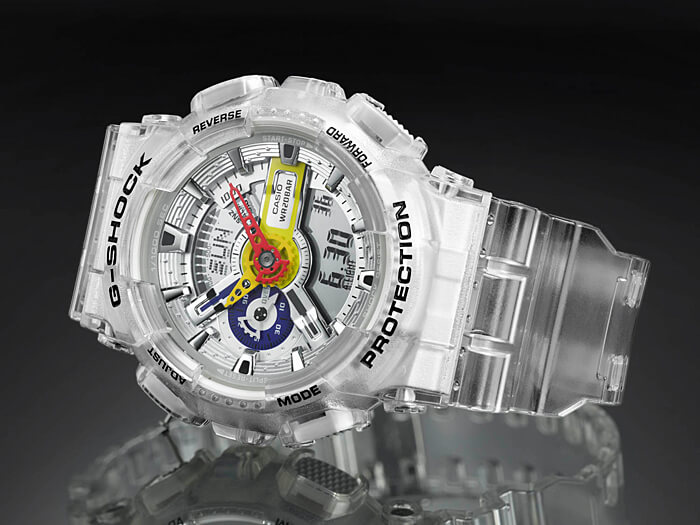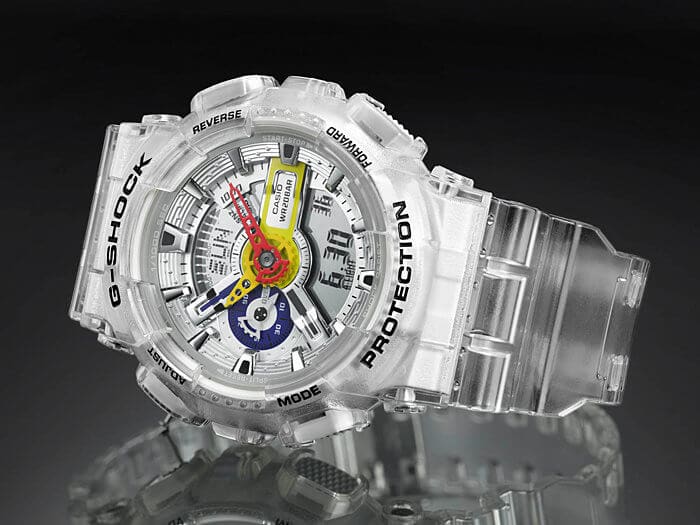 The last multi-model GA-110 series is the GA-110CR Coral Reef Series featuring semi-transparent bezels and bands and matching Baby-G models.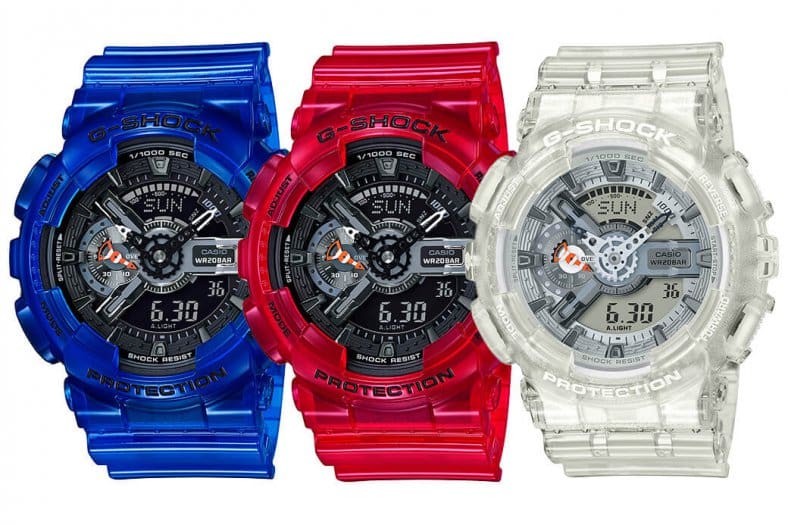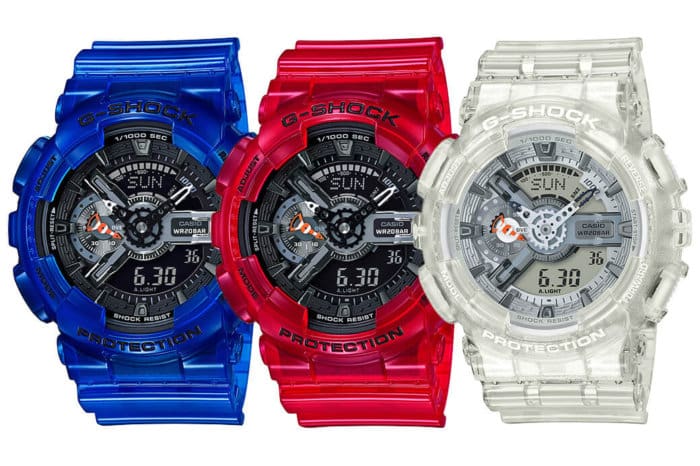 In 2018, Casio released two GA-110 models that feature real natural diamonds on the dial. These were the black GA-135DD-1A (also available in the G Presents Lovers Collection 2018 LOV-18C-1A) and the white GA-110DDR-7A.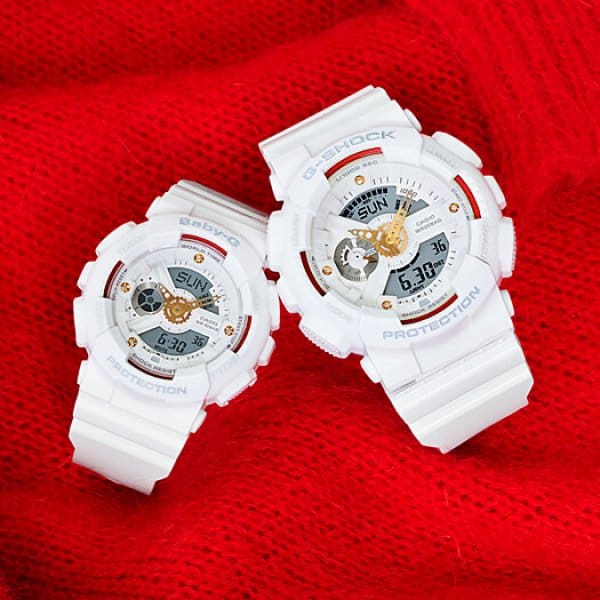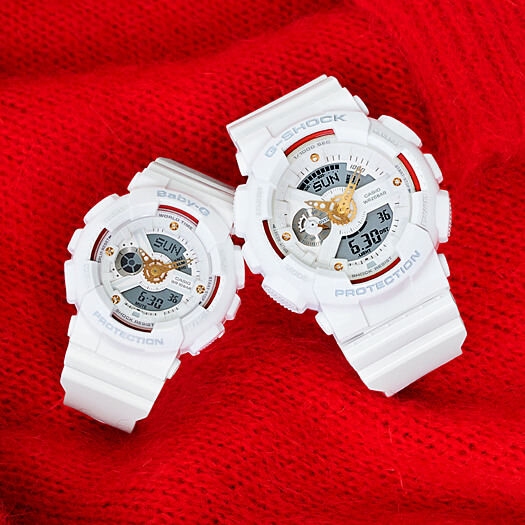 The most recent GA-110 model is the GA-110MMC-1A with a glossy black finish and rose gold dial.