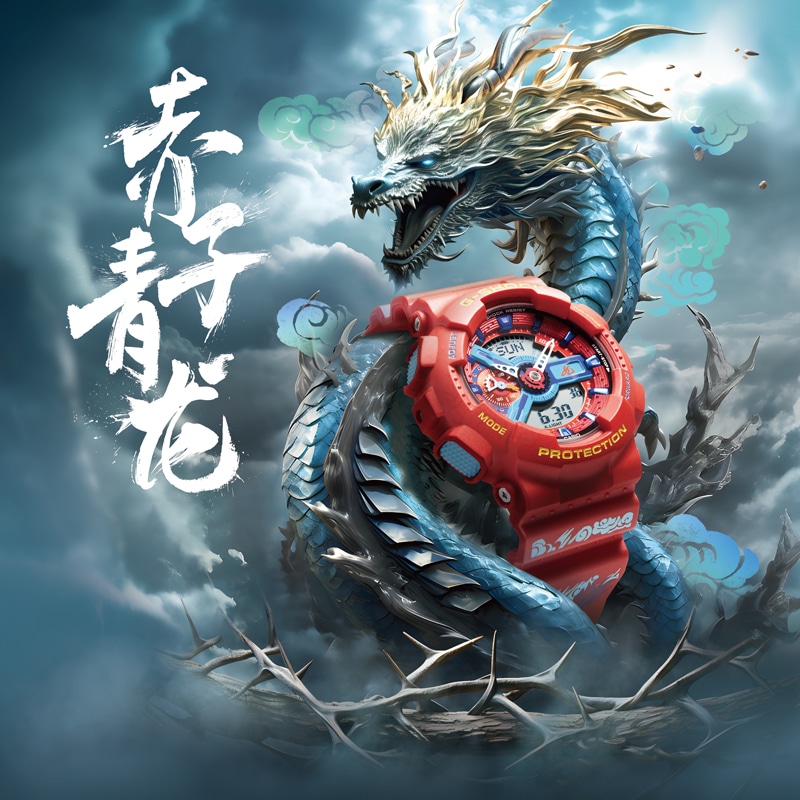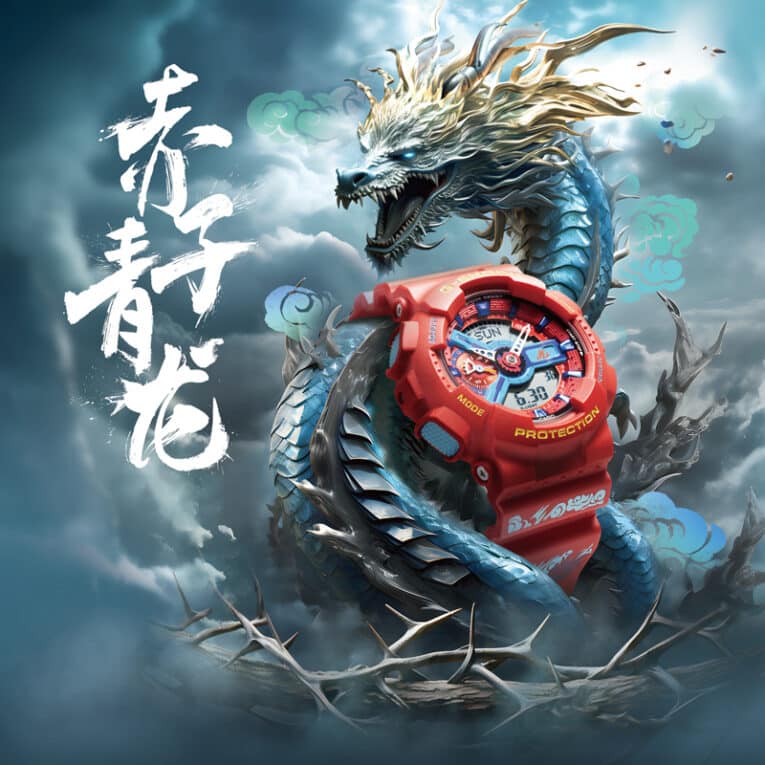 In addition to the MTG-B3000CXD-9A, Casio China is releasing a more affordable Year of the Dragon model with the G-Shock GA-110CDY24-4A in November. While the MTG-B3000CXD-9A is said to represent industry legends, the GA-110CDY24-4A is said to represent young talents. The red watch has blue and yellow accents and a special band print that represents a dragon soaring through skies and over the Four Seas.
The steampunk-inspired GA-110 series made its debut in 2010 and is considered one of the masterpieces of G-Shock.
The GA-110CDY24-4 has a list price of 1,290 yuan in China (about US$177). It's uncertain if this model will be released outside of China.