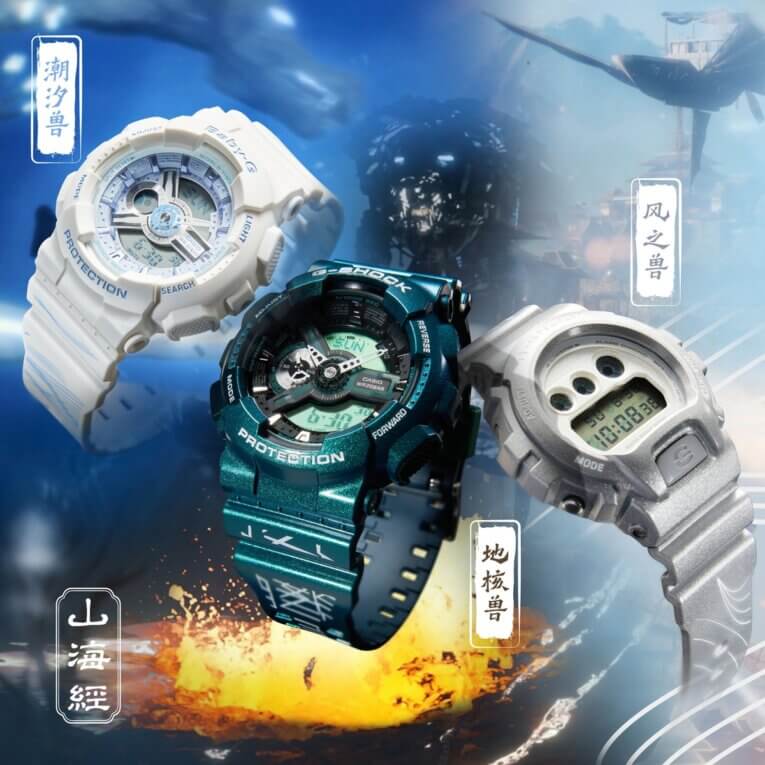 Casio China is releasing a new series inspired by the Shan Hai Jing, an ancient Chinese text about mythic geography and beasts known as "The Classic of Mountains and Seas" in the west. This uniquely Chinese series, following 2018's Celestial Guardian Series and 2020's Five Tiger Generals Series, is similar in approach to the cultural series released in Japan over the years, but this one also includes a Baby-G watch. The G-Shock models have exclusive case back designs and a sparkly appearance to the front of the resin bezels and bands. Each watch comes in special packaging that resembles a book.
G-Shock DW-6900QIG22-8PFS: Silver-gray, inspired by the wind. Made in Japan. Price: 990 yuan. Base Model: DW-6900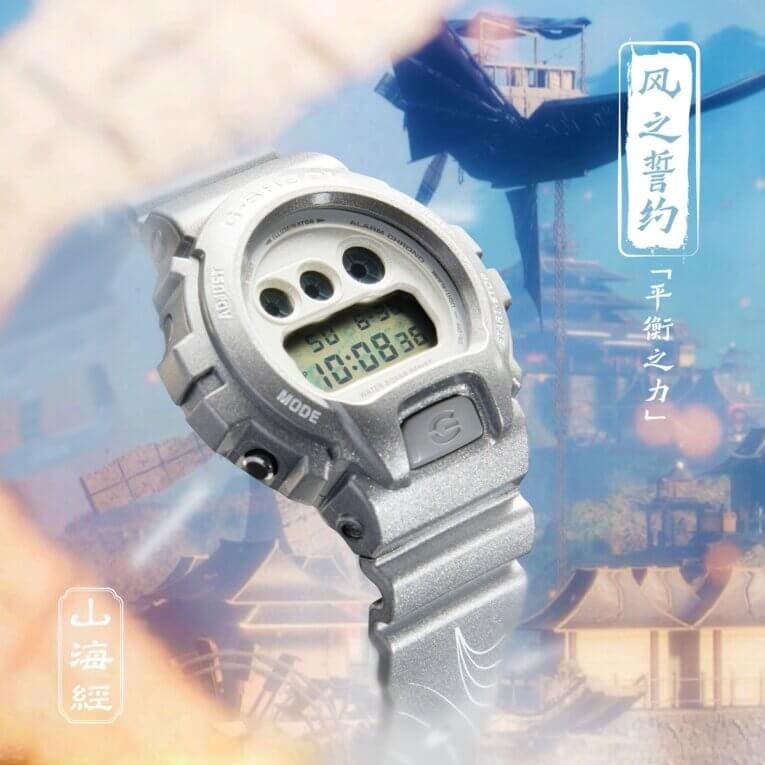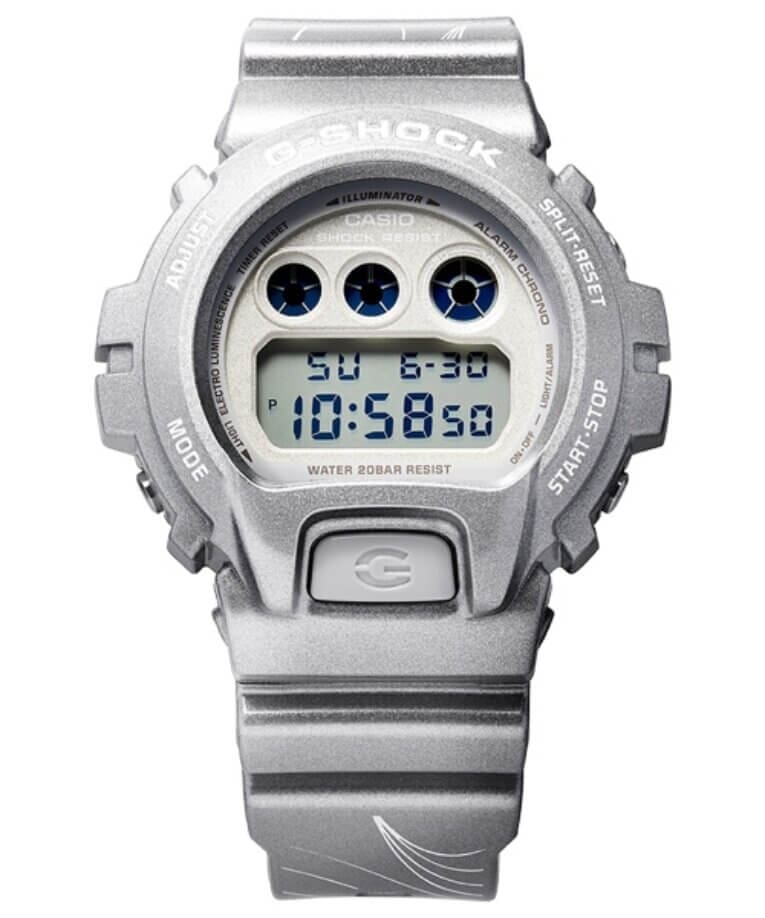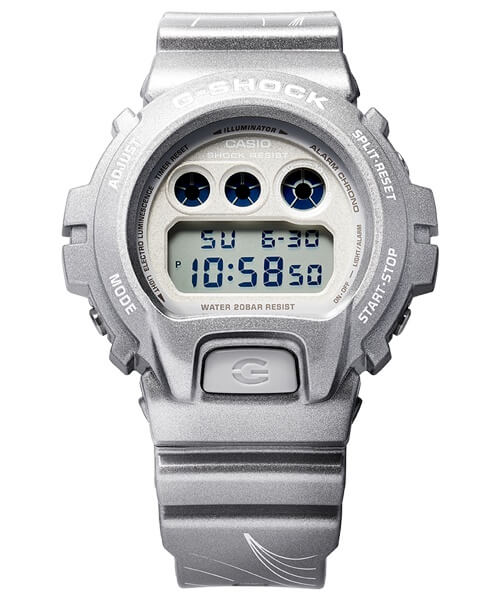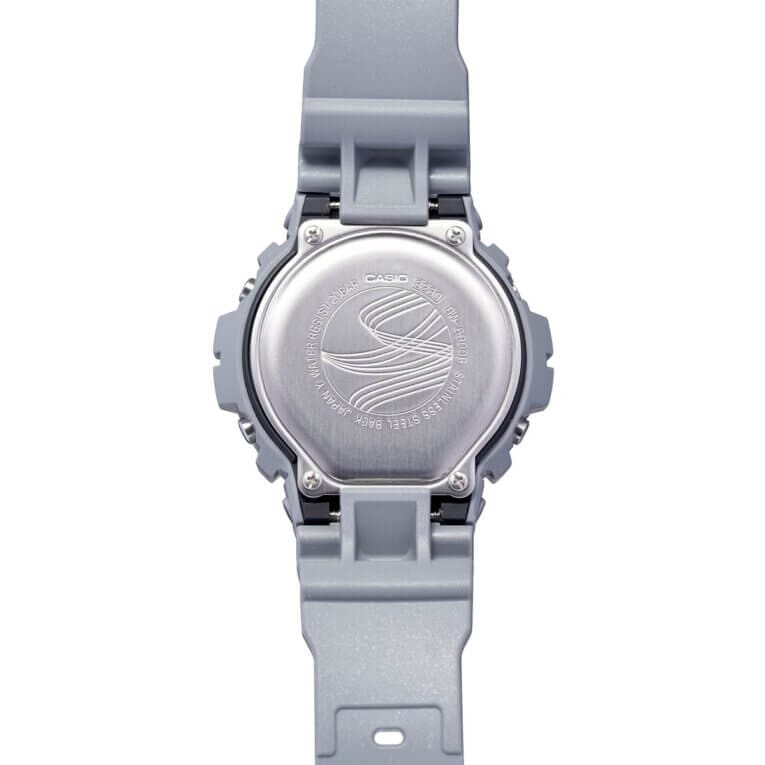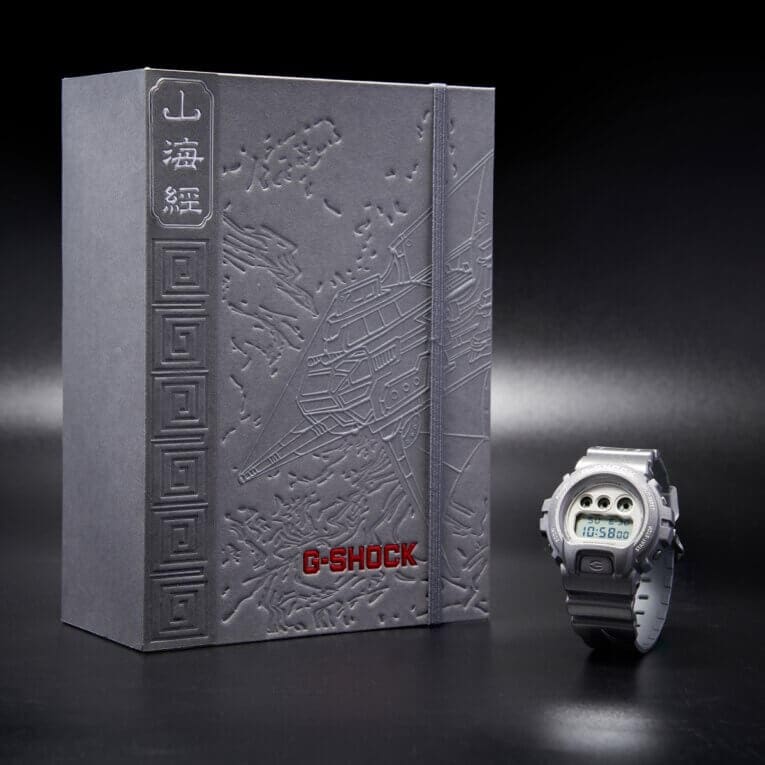 G-Shock GA-110KAI22-3PFS: Turquoise, inspired by the earth core beast. Price: 1,290 yuan. Base Model: GA-110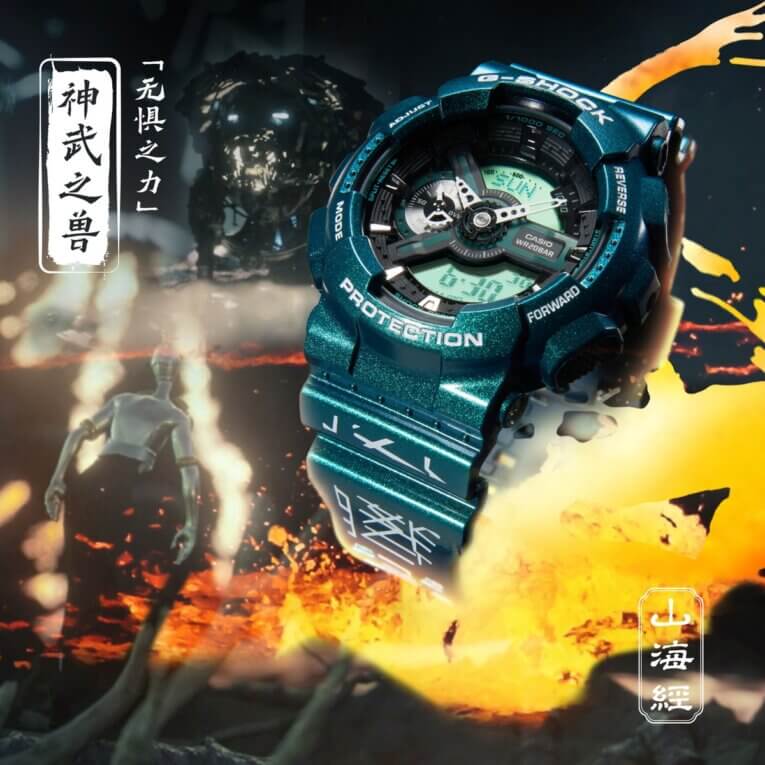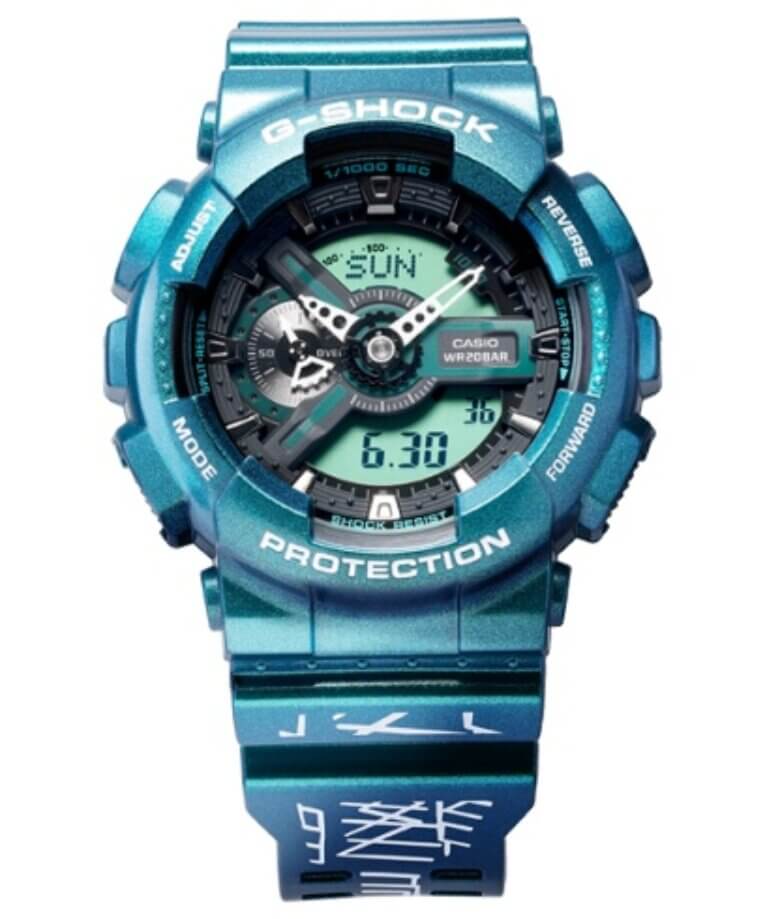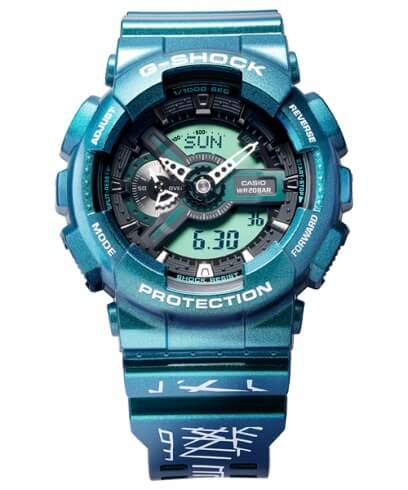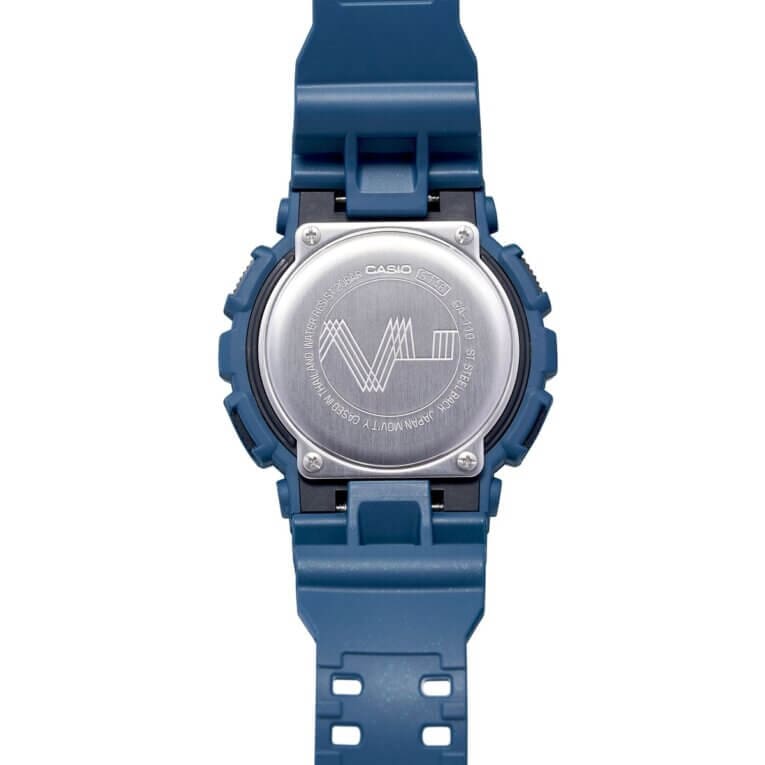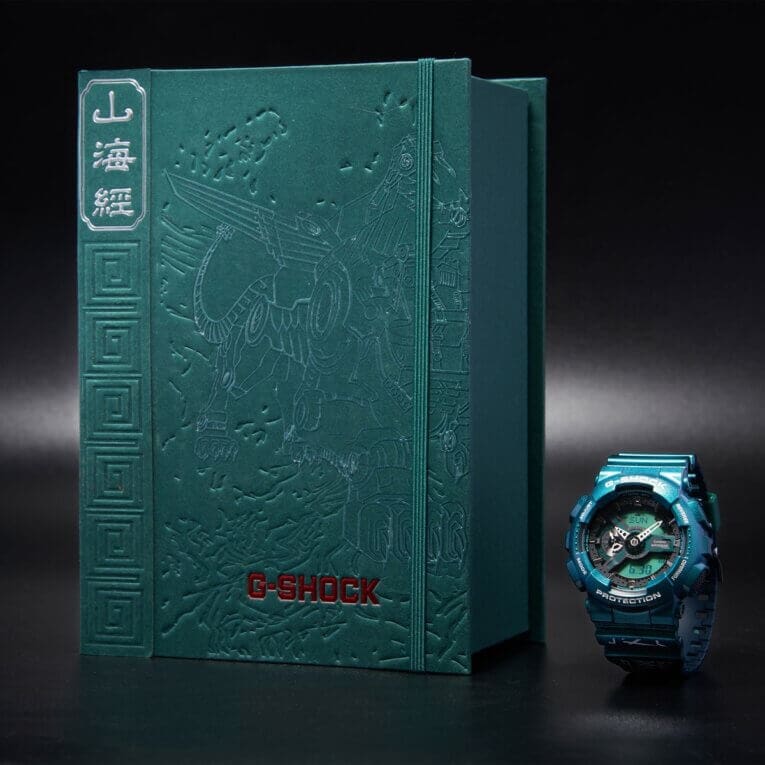 Baby G BA-110YUJ22-7APFS: White, inspired by the tidal beast. Price: 1,090 yuan.