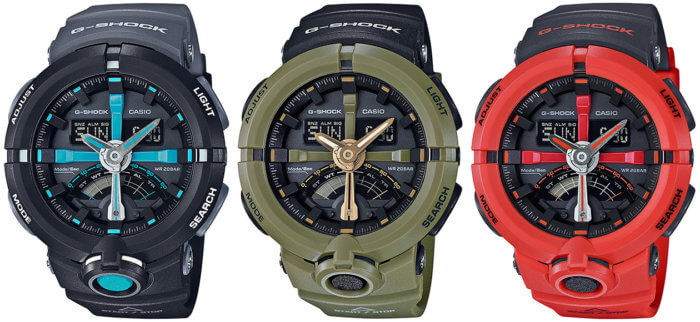 The new G-Shock GA-500 with a front-facing stopwatch button gets the Punching Pattern treatment with the GA-500P series. These sport watches designed for urban sports feature a perforated resin band inspired by mesh sportswear. The GA-500P watches are also unique in that the upper band is a different color than the lower band.
The GA-500P-1A is black and blue with a gray upper band. The GA-500P-3A is olive drab/green with black upper band. The GA-500P-4A is red with a black upper band. The GA-500P-1AJF, GA-500P-3AJF, and GA-500P-4AF are October releases in Japan with a list price of ¥18,000 JPY each.
GA-500P Watches on Amazon
GA-500P Watches on eBay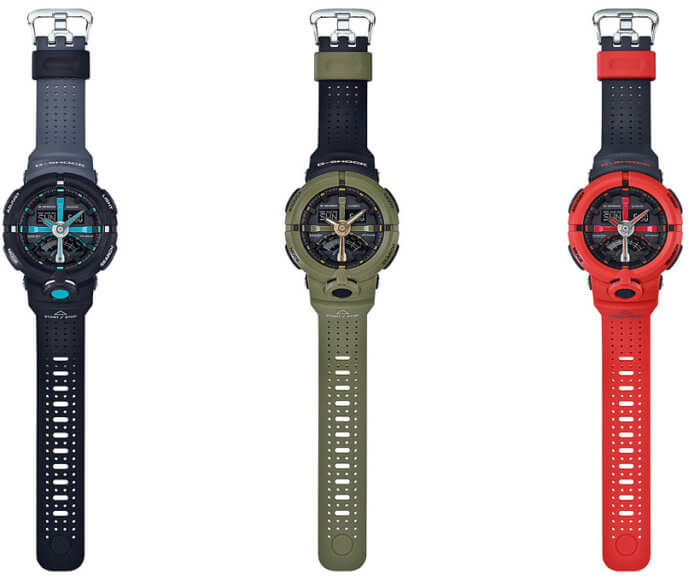 (
G-Central earns a commission from qualifying purchases made through its links. G-Central is an independent news site created and maintained by fans and is not an official representative of Casio. See full disclosure.
)