Welcome to the G-Shock 2016 Gift Guide, where we showcase our favorite G-Shock releases of the year.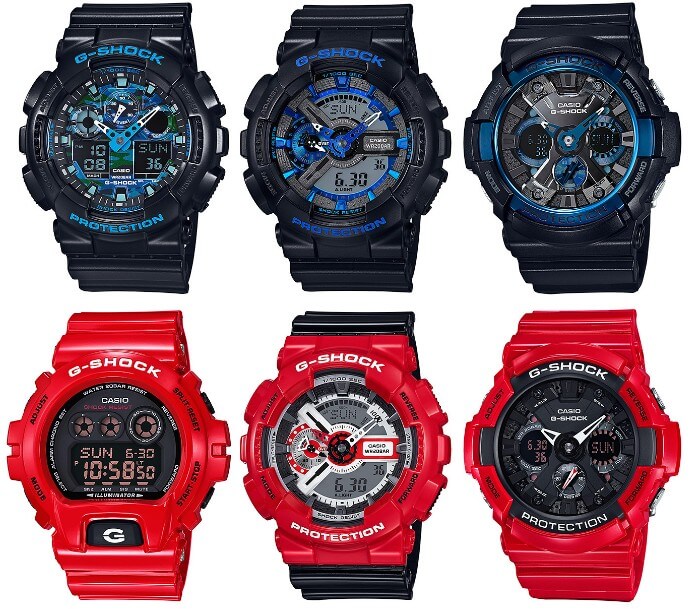 The Cool Blue and Solid Red Series kicked off the year and set the tone for many stylish G-Shock models that would follow.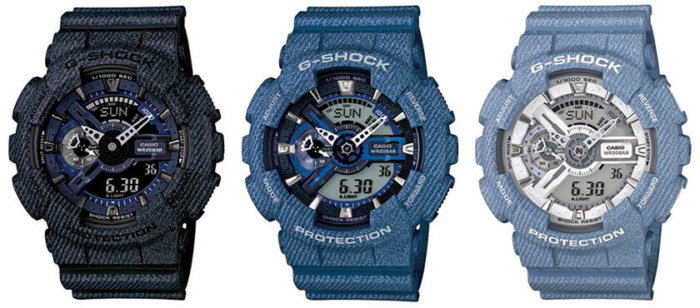 The G-Shock and Baby-G Denim Series was a good example of Casio's continued development of textile-inspired pattern designs.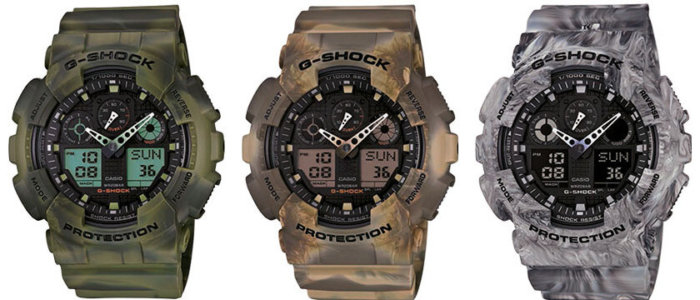 The Marble Camouflage Series used the unique marbled molding process first seen on the bands in the G-Shock Aurora Light Series and applied it to the bezel too with camouflage colors.

The all-analog G-Shock Master of G Rescue Red Series was the first Master of G collection of the year.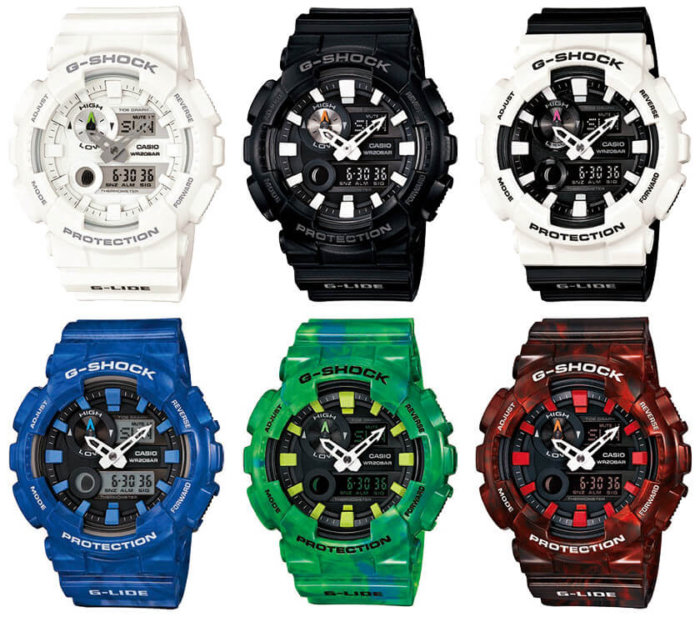 The surfing-inspired G-Shock G-LIDE GAX-100 Series was the first all-new model of the year and features a tide chart, moon graph, and thermometer sensor.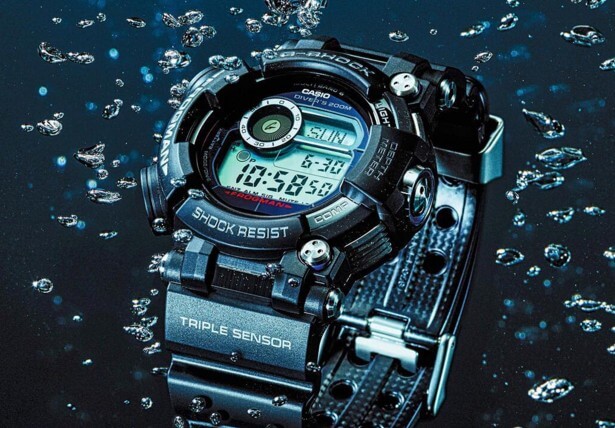 The G-Shock Frogman GWF-D1000 was the year's biggest release from a historical perspective. In addition to previous features, the Frogman now has a water depth meter, compass, thermometer, sapphire crystal, and carbon fiber insert band.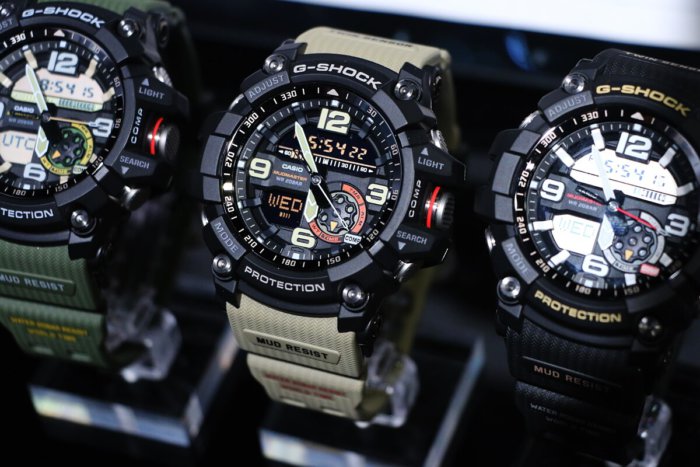 The G-Shock Mudmaster GG-1000 is a more affordable Mudmaster model with a Twin Sensor (compass and thermometer).

The G-Shock Basic Black Out Series gave old school G-Shock fans exactly what they wanted.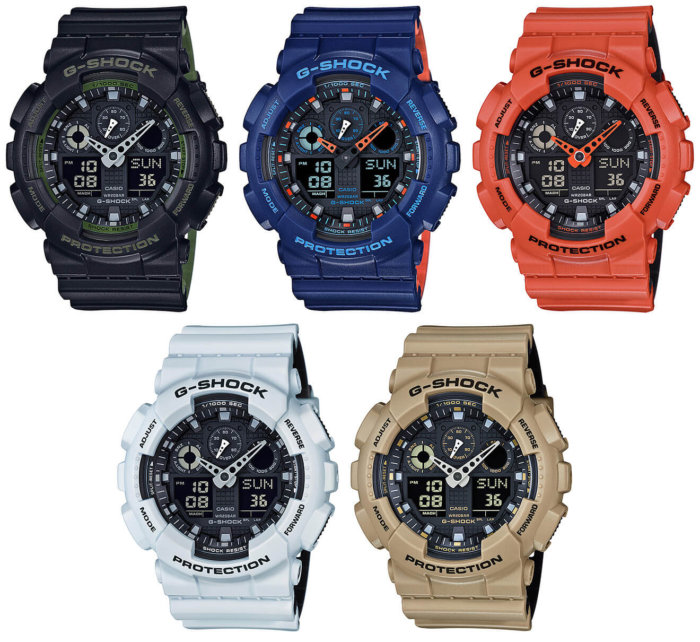 The G-Shock GA-100L Layered Band Military Color Series set a new trend with its mix-molded dual-layer bands.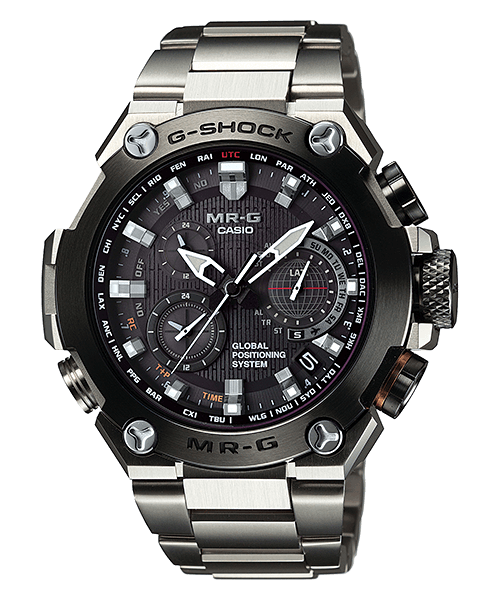 The G-Shock MRG-G1000D-1A with GPS Hybrid timekeeping got a U.S. release in 2016, offering a top of the line G-Shock MR-G at a more affordable price.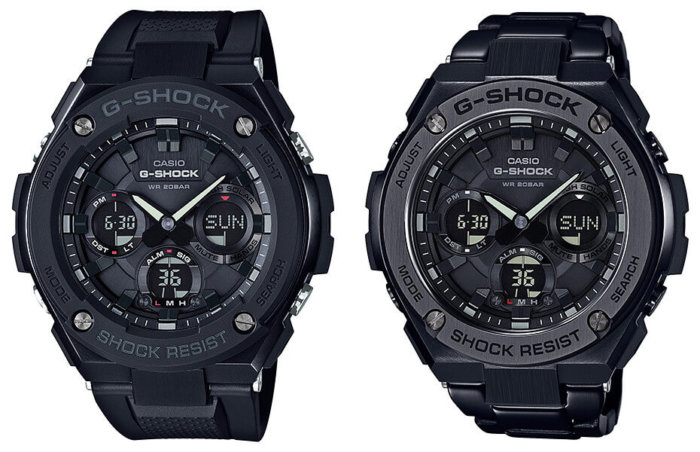 The solar-powered G-Shock G-STEEL GST-S100G-1B and GST-S110BD-1B offer a classy look with an all-black color scheme.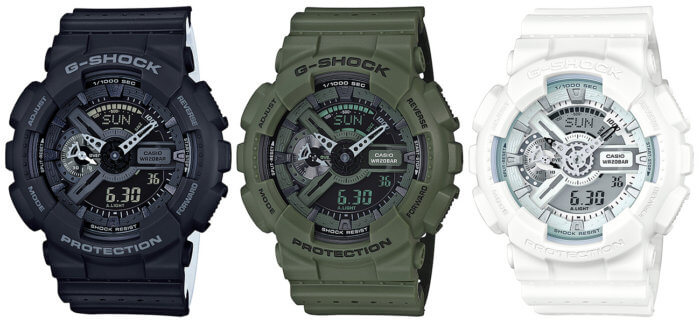 The G-Shock GA-110LP Punching Pattern Series features matte colors with a dual-layer, perforated band inspired by mesh sportswear.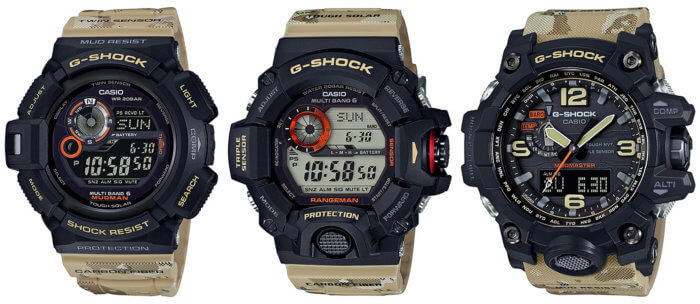 The military-inspired G-Shock Master in Desert Camouflage Series was the first "Master in" collection and features our favorite Rangeman model of the year.

The G-Shock Black and Red Heritage Series includes several classic models with a two-tone layered band design inspired by sneaker fashion.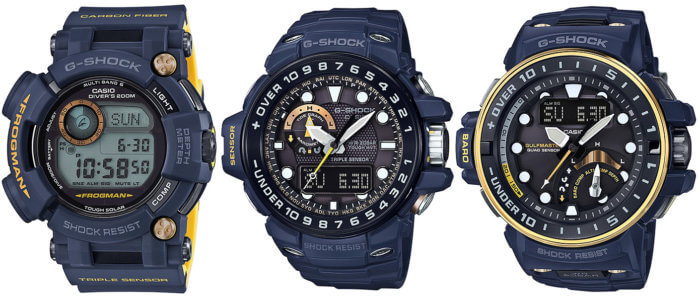 The G-Shock Master in Navy Blue Series is another military-inspired Master of G collection that brings to mind the glory days of limited edition Frogman watches. It's not slated for a U.S. release yet but hopefully that will change soon.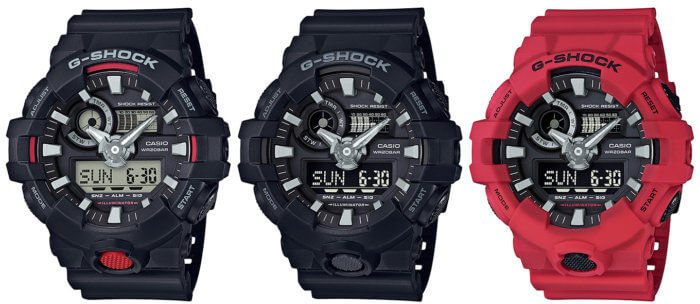 The G-Shock GA-700 Series is an all-new affordable analog-digital model with an extra-tough look, front-facing backlight button, and estimated 5-year battery life.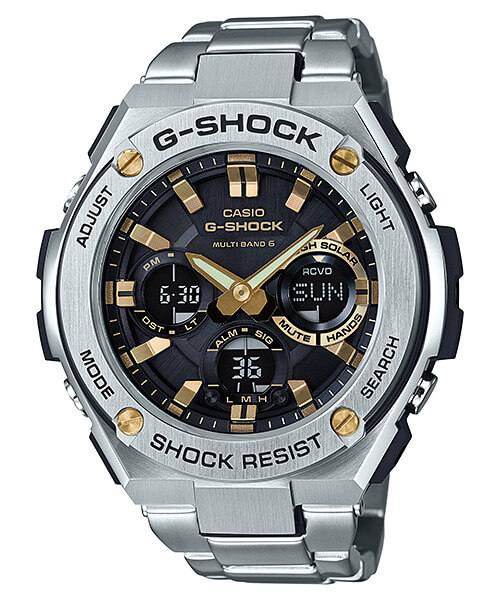 The gold-accented G-Shock G-STEEL GST-S110D-1A9 gives the G-STEEL an even more upscale look.