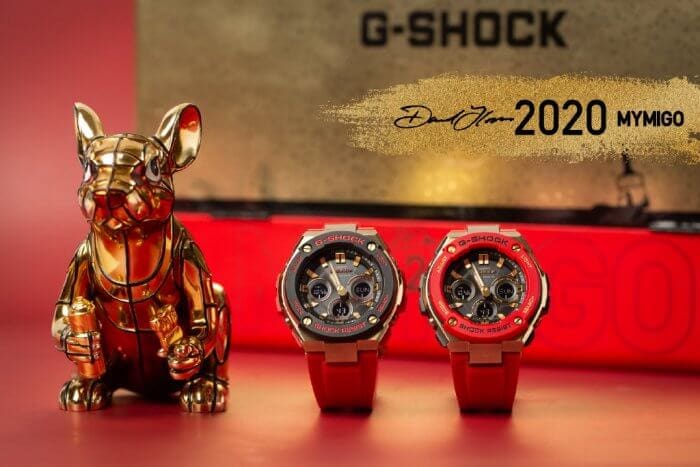 Limited edition Chinese zodiac releases are an annual tradition for G-Shock China. In anticipation of Chinese New Year 2020, the G-Shock GST-W300CX-4APFM and GST-W300CXB-4APFM represent the Year of the Rat.
These mid-size G-STEEL watches feature the lucky colors of red and gold and come in special box sets designed by artist David Flores. Each watch has a gold IP stainless steel body, and a red resin band. Other gold accents include the buttons, front screws, indices, hands, and stainless steel band keepers. The GST-W300CX-4APFM has a red resin bezel with black and yellow lettering, and the GST-W300CXB-4APFM has a black resin bezel with red lettering. Each watch comes in a vintage-style case and includes a gold-colored rat figure made with stained glass.
The GST-W300CX-4APFM and GST-W300CXB-4APFM will be released on December 20, 2019, in China.