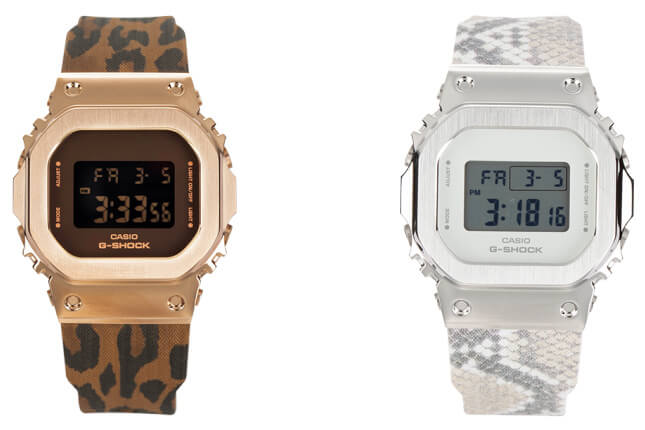 The small-sized, metal-covered G-Shock GM-S5600LP-5PFL with a leopard pattern band and GM-S5600PT-7PFS with a snakeskin pattern band are currently available in China.
The GM-S5600LP-5 has a rose gold IP stainless steel bezel and an inverted LCD display.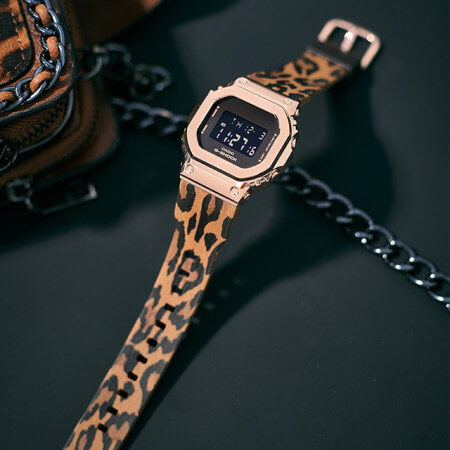 The silver GM-S5600PT-7 has a silver stainless steel bezel.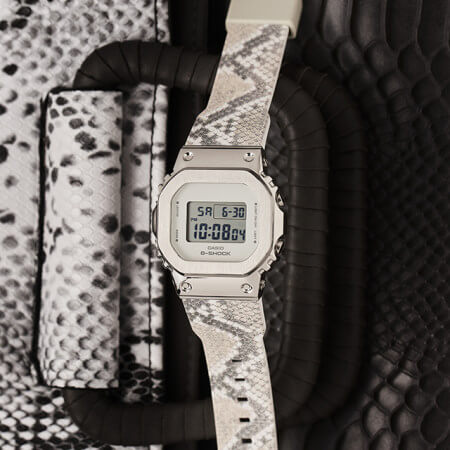 Casio China also released three wildlife-inspired G-MS MSG-S200 models: black MSG-S200DPT-1APFS with snakeskin pattern composite band, rose gold MSG-S200LP-5APFL with leopard pattern band, and rose gold MSG-S200PT-5APFS with snakeskin pattern band.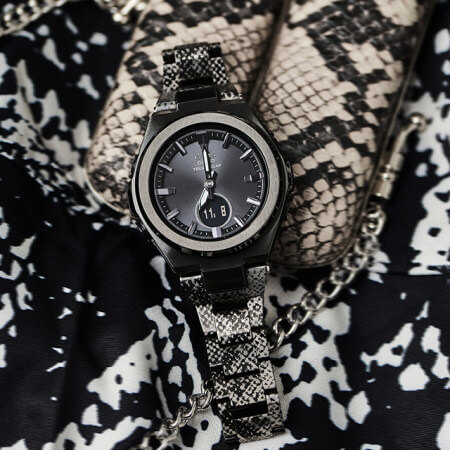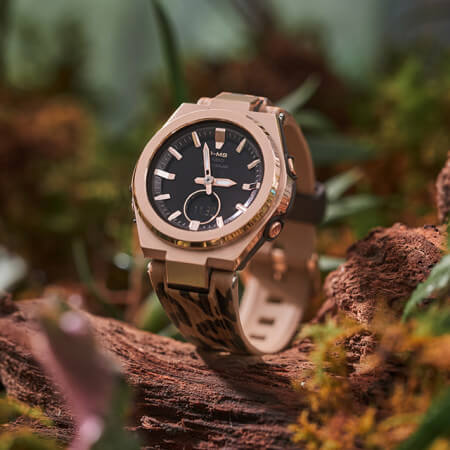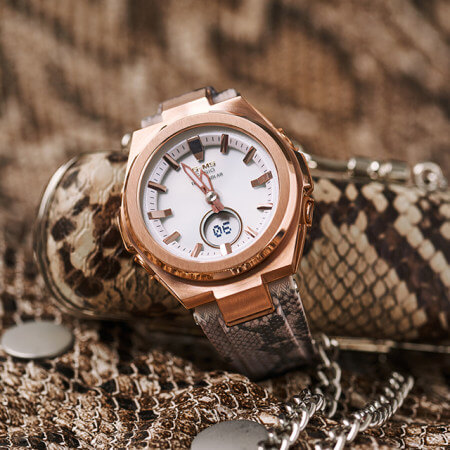 Each of these five models includes a bracelet gift. It's uncertain if any of these watches will be released in other countries later.