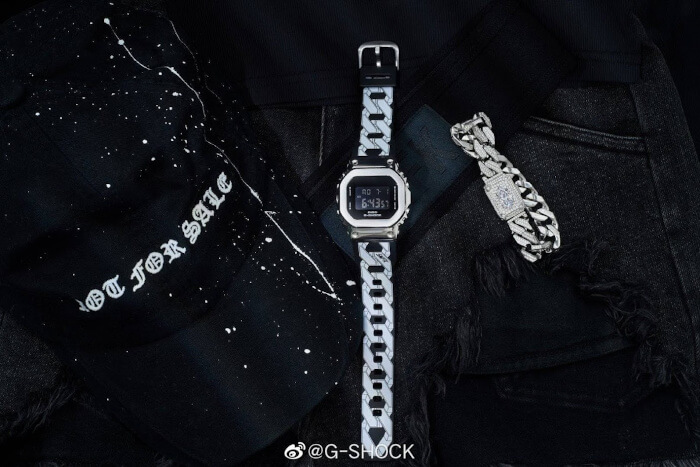 Chinese streetwear brand SMFK is releasing a G-Shock GM-S5600 box set that includes a SMFK Galaxy bracelet. The watch is a GM-S5600-1 with a bracelet design in white printed on the black resin band. The watch and bracelet come in an exclusive 2-in-1 gift box set.
The GM-S5600 has a stainless steel bezel and is designed for women, with a smaller size than the GM-5600.
The SMFK x G-Shock box set will be released on September 24, 2020, in China.