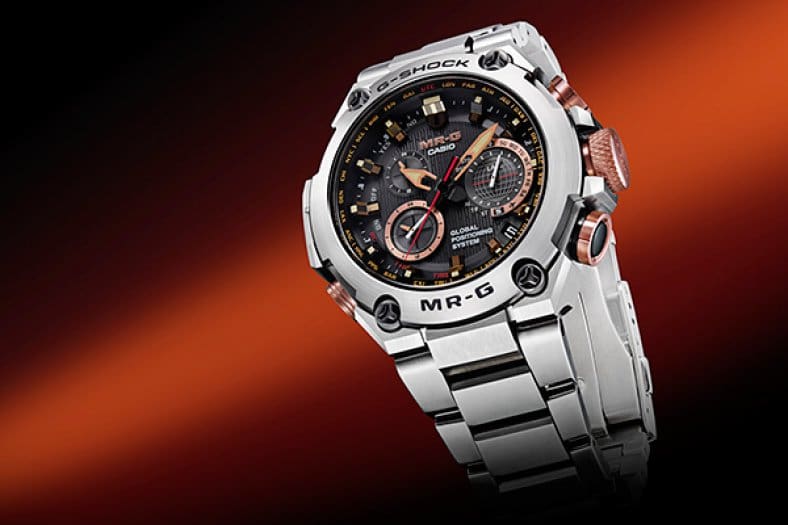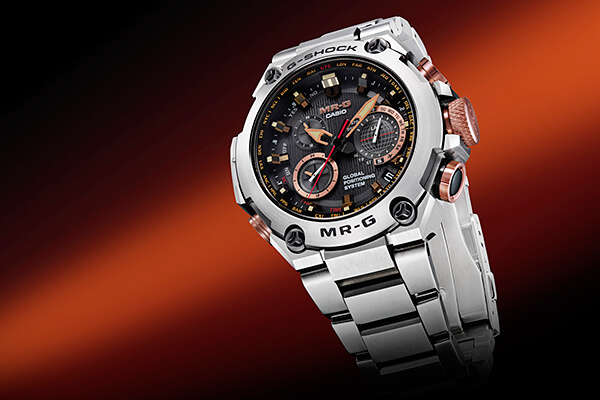 The newly announced G-Shock MRG-G1000DC-1A has a silver exterior with "akagane" or copper color accents on the markers, inset dials, crown, and button guard pipes. The copper hue is a popular color in traditional Japanese metalwork and the watch is meant to evoke the artistic beauty of traditional Japanese craftsmanship. The copper color is achieved with a special ion plating treatment.
Update: Casio USA announced a March 2016 release of the MRGG1000DC-1A with a retail list price of $2,600.
Apart from the bold and bright new look, the MRG-G1000DC-1A retains the same features as other MRG-G1000 models. The case and band are made of lightweight, rust-resistant titanium. Sallaz polishing gives the metal surfaces a long-lasting shine, and the bezel is made of super-hard Ti64, a titanium-alloy. Other technical features include Tough Solar power, Multi-Band 6 combined with GPS timekeeping, dual dial world time (with 27 cities + UTC), 1/20 second stopwatch, 24-hour countdown timer, alarm, full auto calendar, and LED light.
As a silver model it does not have a full DLC coating like the black MRG-G1000B-1A, but it does go though a titanium-carbide processing that hardens the surfaces of the case and band to make them scratch-resistant. It also has a DLC coating on the four front-facing bezel screws and the two buttons on the crown side.
Casio introduced the first full-metal G-Shock MR-G watch in 1996 as an upscale G-Shock that could be worn for any occasion. The current MRG-G1000 models represent the very top of the G-Shock family. The MR-G watches are assembled by Casio's most skilled workers at the Premium Production Line in Yamagata, Japan. This year marks the 20th anniversary of the MR-G line. Casio hinted that a celebration was in the works, and we now have the first taste of it.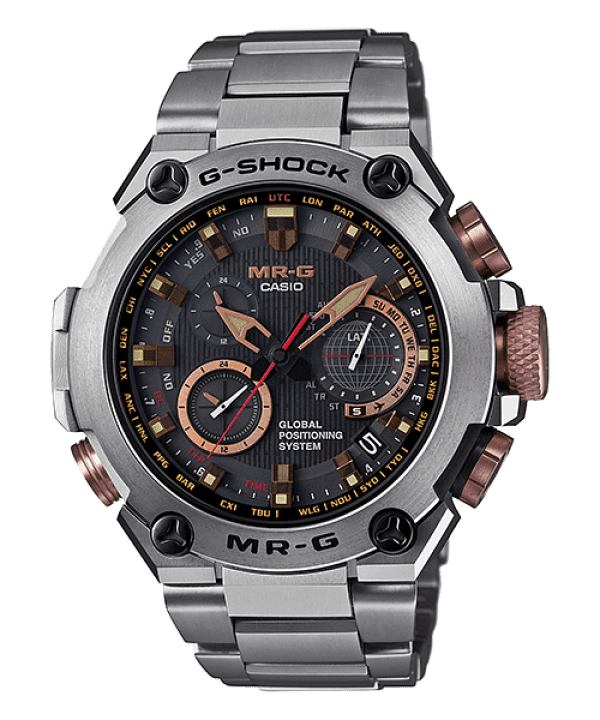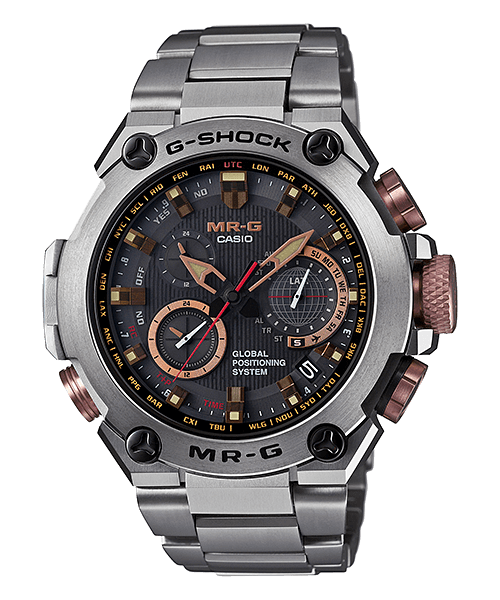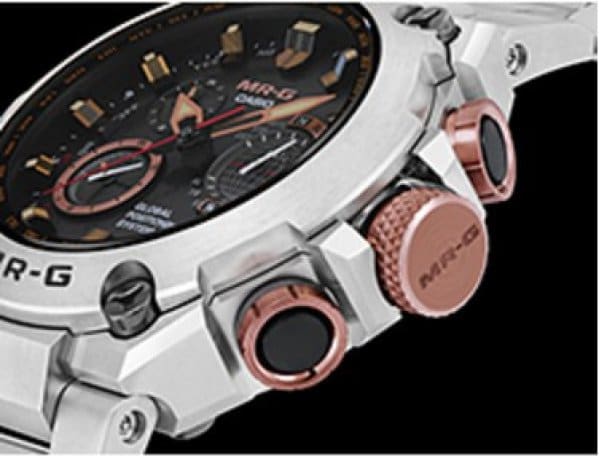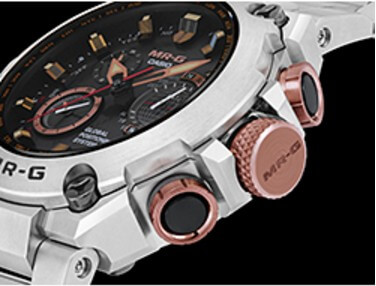 Source: casio-intl.com