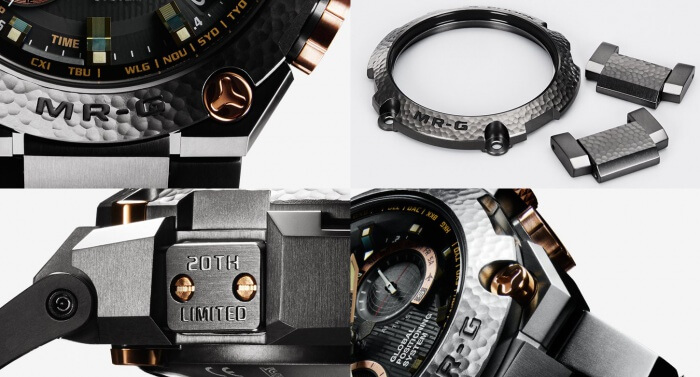 The G-Shock MRG-G1000HT-1A Hammer Tone Edition celebrates the 20th anniversary of the high-end MR-G line. Billed as "A perfect blend of 1200-year old Kyoto craftsmanship and majesty of MR-G", the MRG-G1000HT-1A has a special textured finishing on the bezel and center band created by a hammering technique known as Tsu-i-ki. Tsuiki is a traditional Japanese crafting technique that creates unique hammer tone relief patterns. As each finish is applied by hand, each watch is completely unique. The design is a collaboration with master metal craftsman Bihou Asano from Kyoto.
The watch features a special "20th Limited" side plate and the serial number engraved on the case back. The production is limited to 300 units worldwide. The watch also has Oboro-gin and Akagane highlights which are traditional Japanese crafting materials. Oboro-gin is a dark silver hue while Akagane is a copper alloy with 3-5% gold. The Akagane-colored accents include the front facing screws, buttons, crown, and elements of the display.
The MR-G1000HT is a fully analog G-Shock featuring GPS hybrid timekeeping and a sapphire crystal manufactured at the Premium Production Line at Yamagata Casio. The MR-G line made its debut in 1996 and developed into G-Shock's luxury line featuring metal-bodied watches with full shock resistance. The MR stands for "Majesty + Reality."
List price is $6,200. The MRGG1000HT will be available in North America at Tourneau and select jewelers in July 2016.
Update: Casio International announced a July 2016 Asia release for the MRG-G1000HT-1A.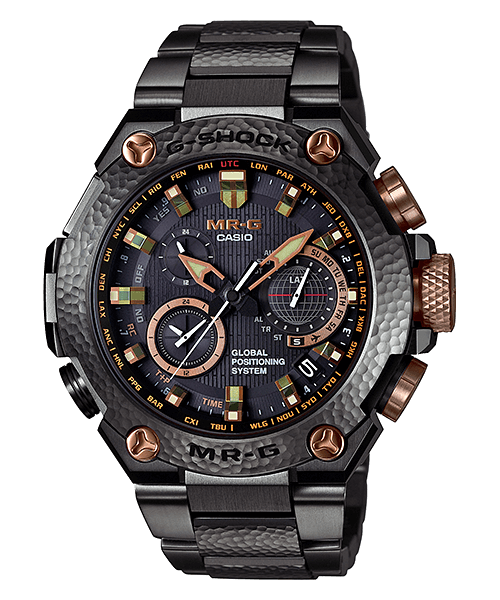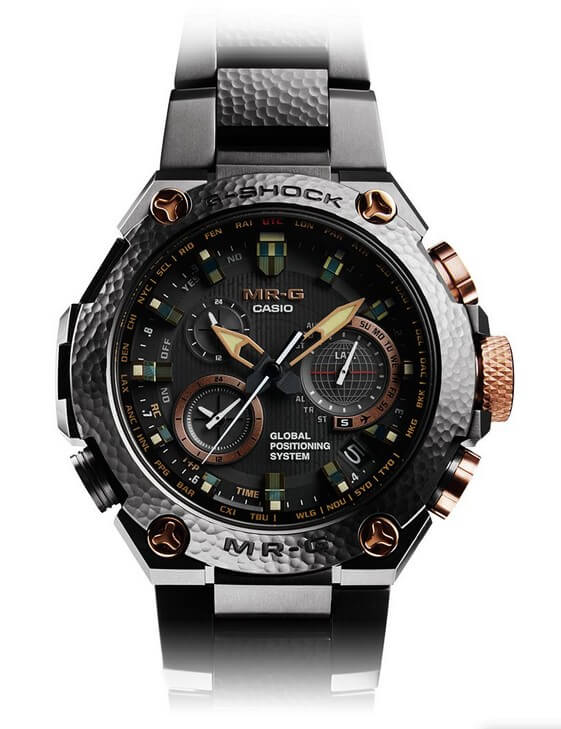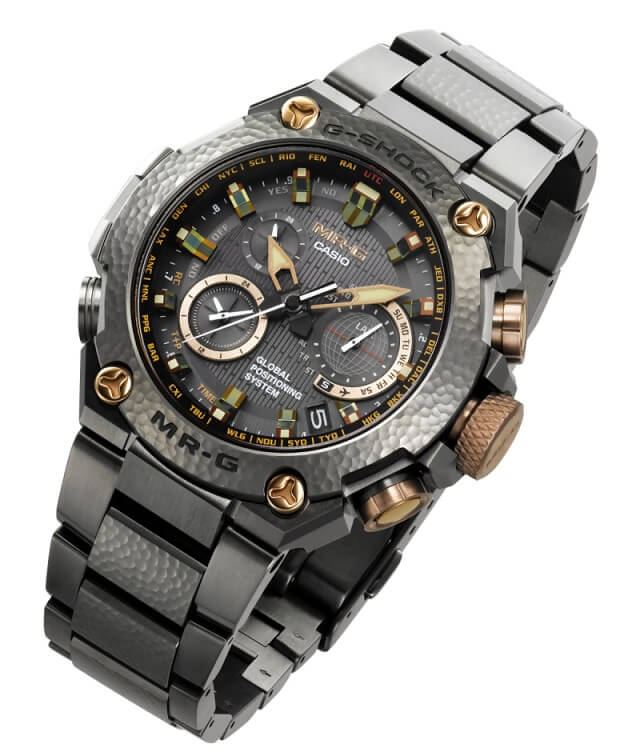 Photos via casio-watches.com, news.mynavi.jp