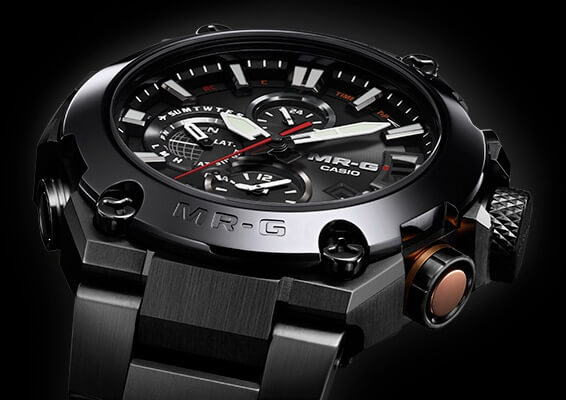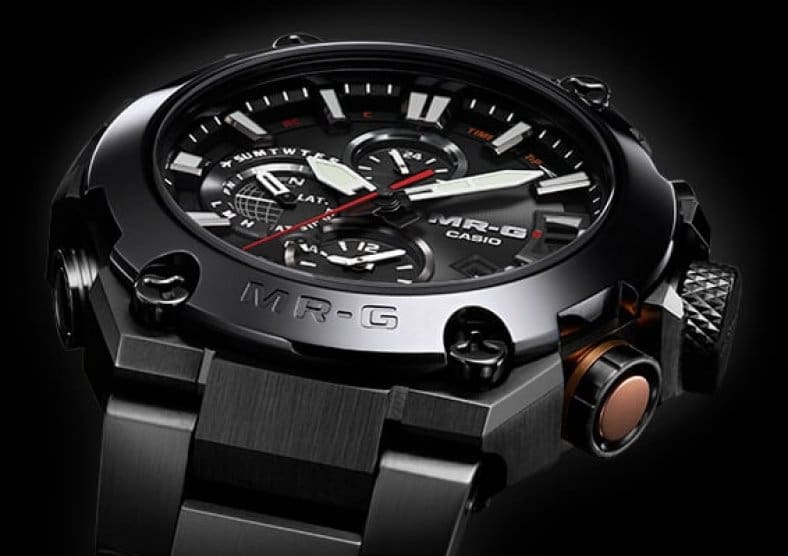 The new top-of-the-line G-Shock MRG-G2000 was first revealed with the MRG-G2000HT-1A Baselworld 2017 Limited Edition, and now Casio has also announced the MRG-G2000CB-1A, which will be the first regular release of G-Shock's most premium series. The dark and simple look of the MRG-G2000CB is inspired by the Kuro-Zonae, or Black Guard, a unit of samurai warriors known for wearing dark armor. The bezel is made of Cobarion, a new cobalt chrome alloy manufactured exclusively by Eiwa Co., Ltd. It is up to three times harder than stainless steel and is polished to a mirror finish, producing an elegant jewelry-like shine. A diamond-like carbon (DLC) coating is also applied to the case and band.
Update: The MRG-G2000CB-1AJR has a retail price of ¥400,000 JPY and will be released in October 2017 in Japan. Casio is also releasing the MRG-G2000HB-1AJR in October with a retail price of ¥550,000 JPY. Casio America announced the MRGG2000CB-1A with a list price of $3,700 USD and the MRGG2000HB-1A for November 2017 with a list price of $5,000 USD, both for a November 2017 release.
Update 2: Casio has announced the MRG-G2000CB-1A and MRG-G2000HB-1A for a November 2017 release in Asia.
The all-new feature of the MRG-G2000 is the 3-Way Connected Engine that allows the watch to automatically adjust the time through radio-wave reception (Multi-Band 6), GPS time signal reception, or internet time servers via a Bluetooth-connected smartphone. The Bluetooth connectivity also allows the user to use the smartphone app to set the world time and see detailed battery information.
The MRG-G2000 is powered by the Tough Solar system. After a full charge the watch can go for about 23 months with the power-saving function on. Like other G-Shock watches, it is fully shock-resistant and water-resistant to 200 meters. Other features include ISO 764-compliant magnetic resistance, 39-city world time with UTC and auto DST switching, 1/1 second stopwatch (24 minutes), countdown timer (24 hours), 1 daily alarm, and LED light. The MRG-G2000CB-1A measures 54.7 x 49.8 x 16.9 mm and weighs about 152 grams.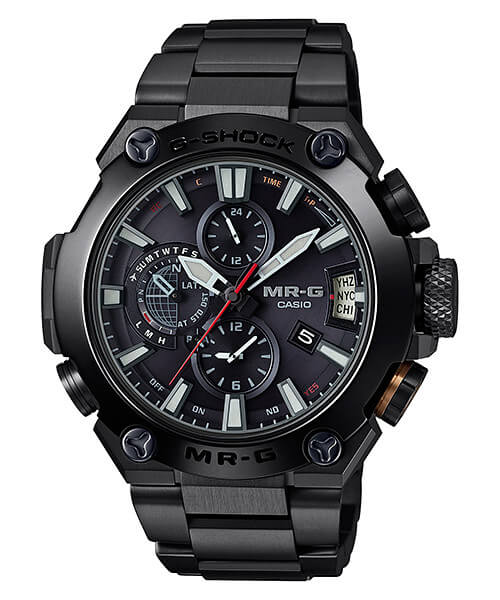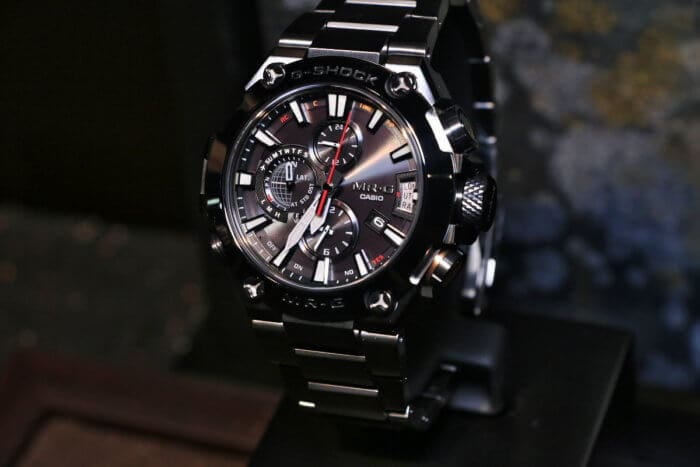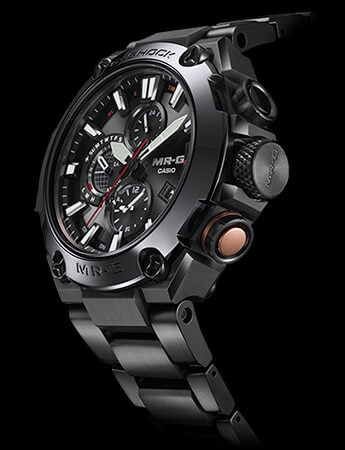 G-Shock MRG-G2000HB-1A
The MRG-G2000HB-1AJR has tsuiki-style relief patterns on the bezel. This style was previously seen only on special Hammer Tone limited edition watches.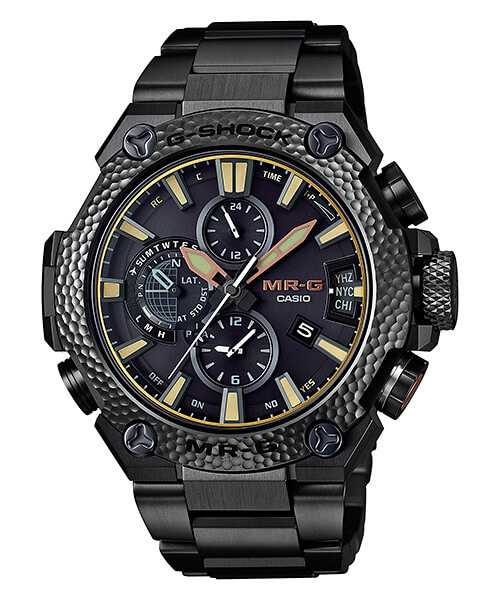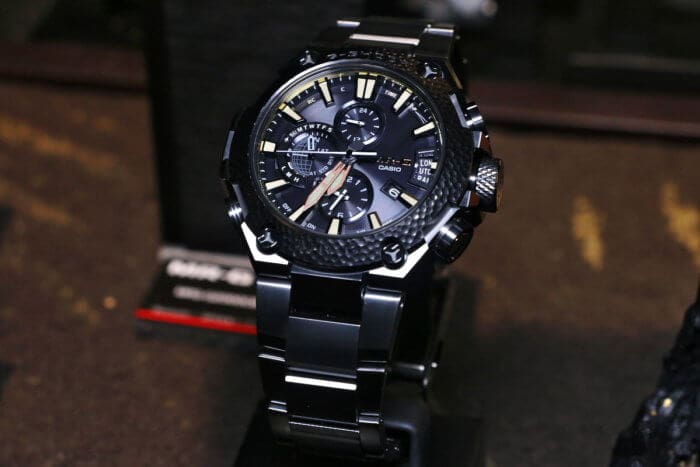 Source: www.casio-intl.com
Photos via news.mynavi.jp