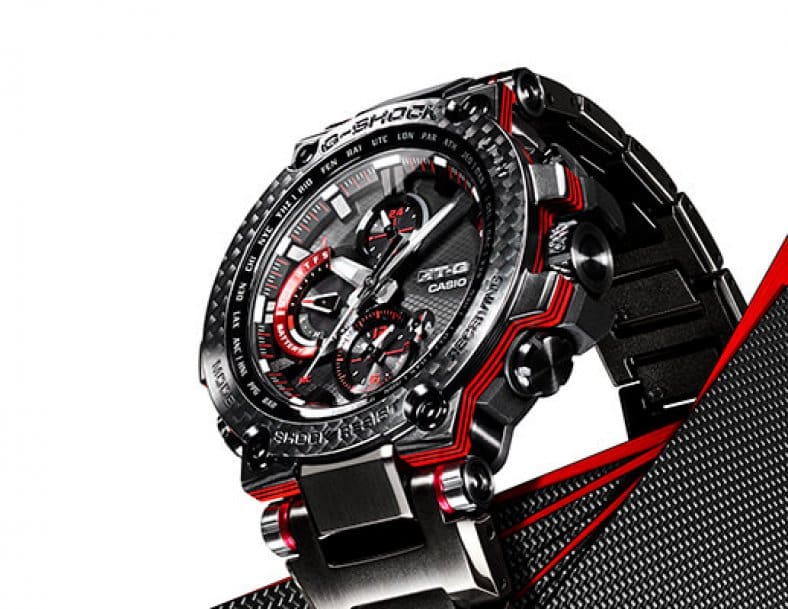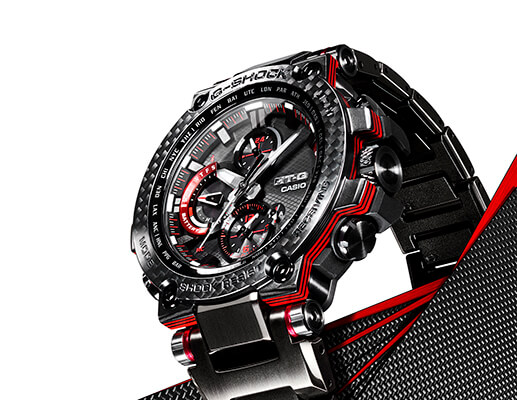 G-Shock is releasing two new MTG-B1000 models with carbon fiber bezels in October 2019: the black and red MTG-B1000XBD-1A and the black and blue MTG-B1000XB-1A. As part of the high-end MT-G (Metal Twisted G-Shock) family, these models have bodies made of stainless steel and resin, with special carbon fiber bezels added to celebrate the 20th anniversary of the MT-G line. Though the MTG-B1000 is not a Carbon Core Guard model, its debut in 2018 lead the way with scaling back in size and weight like the CCG models, and its inner case is also reinforced with carbon fiber.
The bezels are 3D-molded and feature layers of colored glass fiber-reinforced plastic, which results in colored stripes on the bezels' sides, with red accent layers on the MTG-B1000XBD and white on MTG-B1000XB. The bezel is a also made with a combination of resin. (In past G-Shock models with carbon fiber bezels like these, there is usually a clear resin coating for protection.)
The MTG-B1000XBD includes a composite band with fine resin parts and weighs 171 grams. The MTG-B1000XB includes a soft urethane band and weighs 112 grams.
Features include Tough Solar power, Multi-Band 6 radio timekeeping, Bluetooth smartphone link, sapphire crystal, dual dial world time, stopwatch (max 23:59'59), countdown timer (max 24 hours), 1 daily alarm, full auto-calendar, battery indicator, and Super Illuminator LED light.
The release date in Japan is October 5, 2019, with a list price of 135,000 JPY for the MTG-B1000XBD-1AJF and 120,000 JPY for the MTG-B1000XB-1AJF. The MTG-B1000XBD-1A and MTG-B1000XB-1A were also announced for release in other Asian countries.
Update: Casio America announced the MTGB1000XBD-1 (which is the same as the MTG-B1000XBD-1A or MTGB1000XB-1A) for a November 2019 release with a list price of US$1,200. (The name may also be MTGB1000XBD1 in the U.S.) The MTGB1000XB-1A was also released in the U.S. as the MTGB1000XB1A with a list price of $1,100.
G-Shock MTG-B1000XBD-1A
Black and red with composite band and carbon fiber bezel.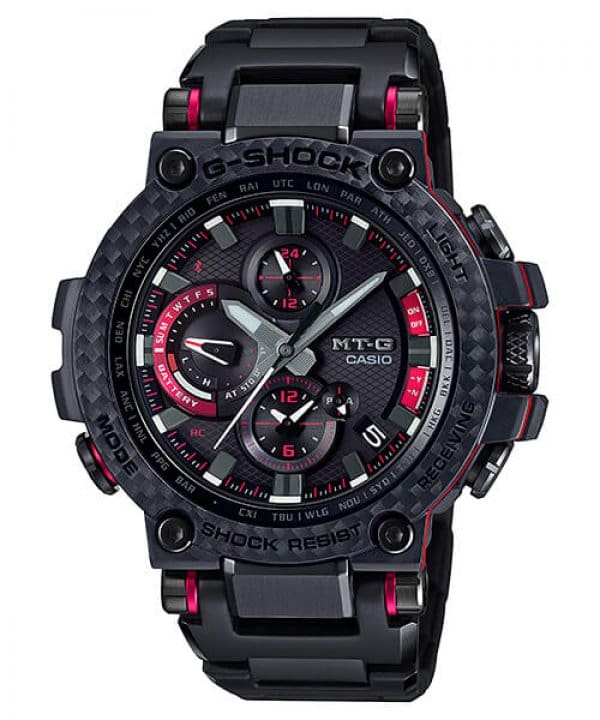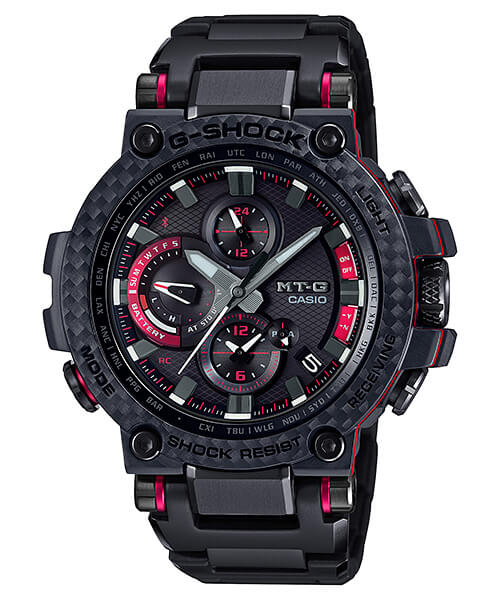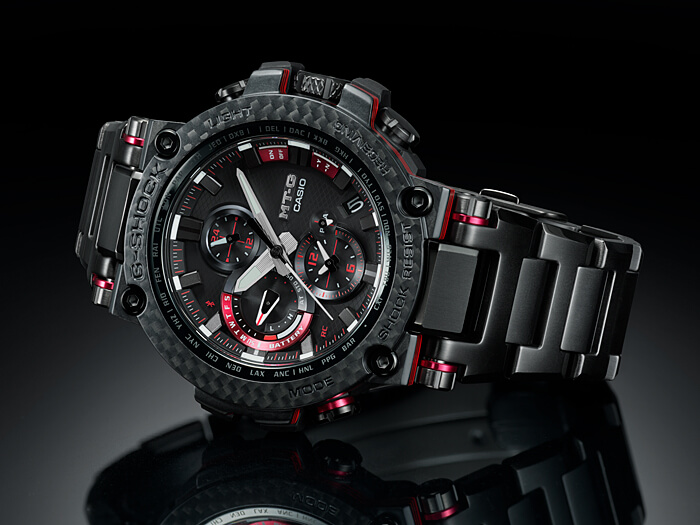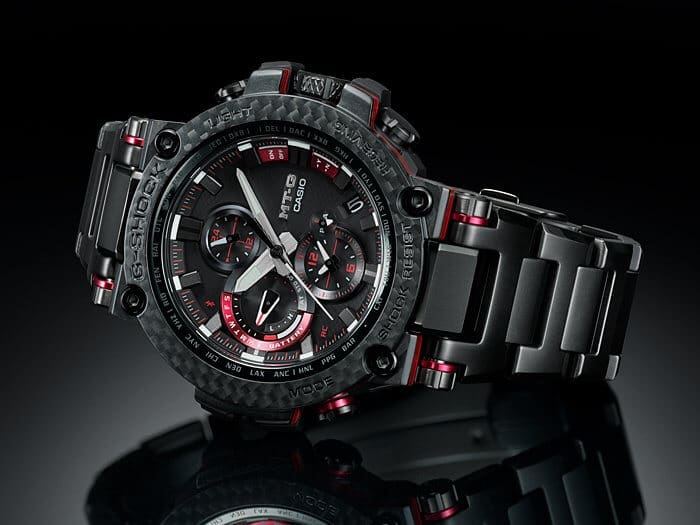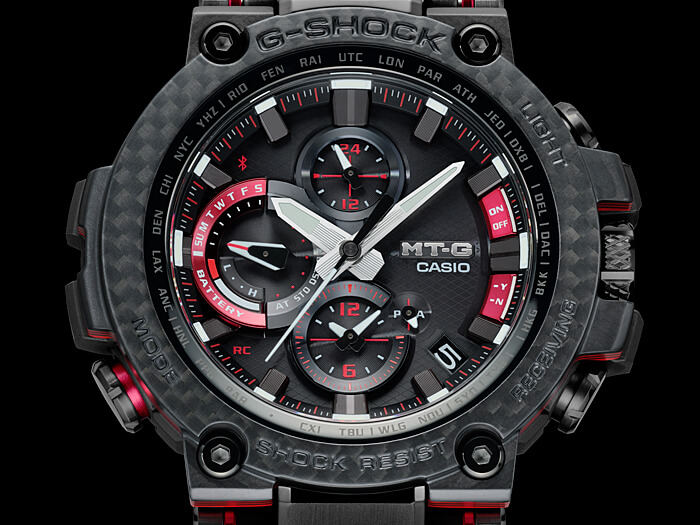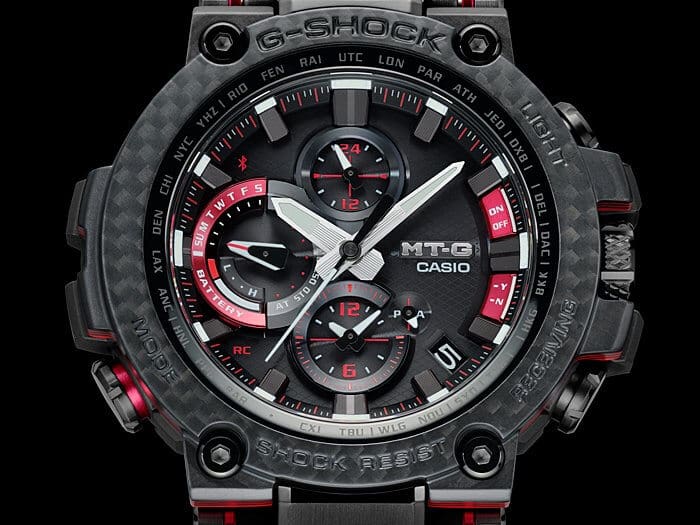 MTG-B1000XBD Promo Video:
G-Shock MTG-B1000XB-1A
Black and blue with soft urethane band and carbon fiber bezel.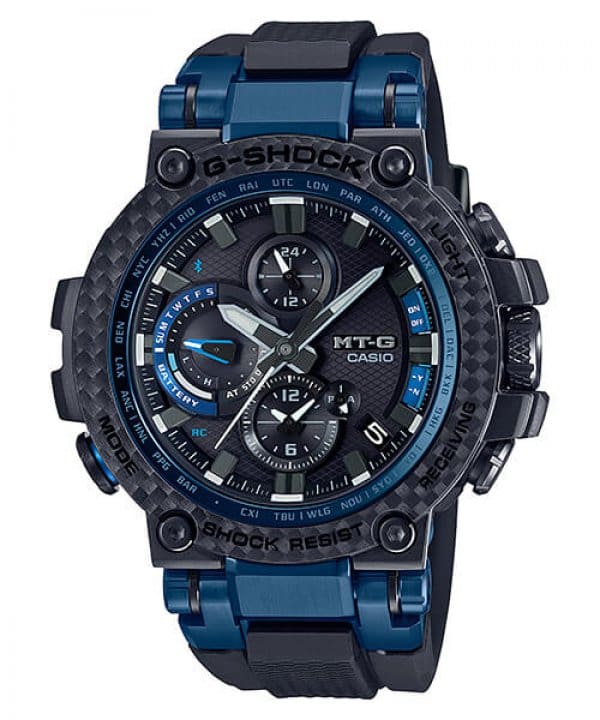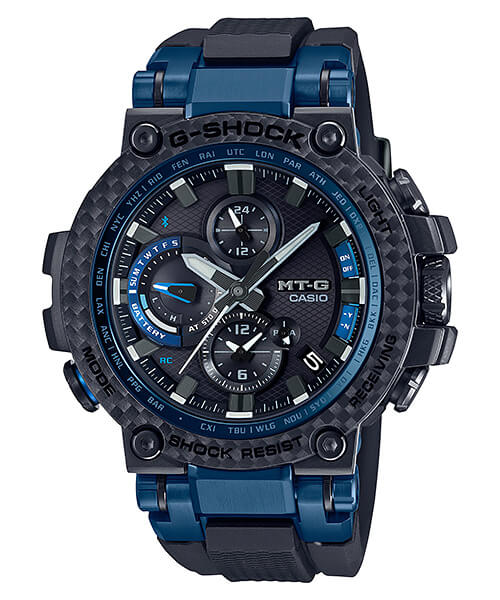 MTG-B1000XBD (left) and MTG-B1000XB (right):