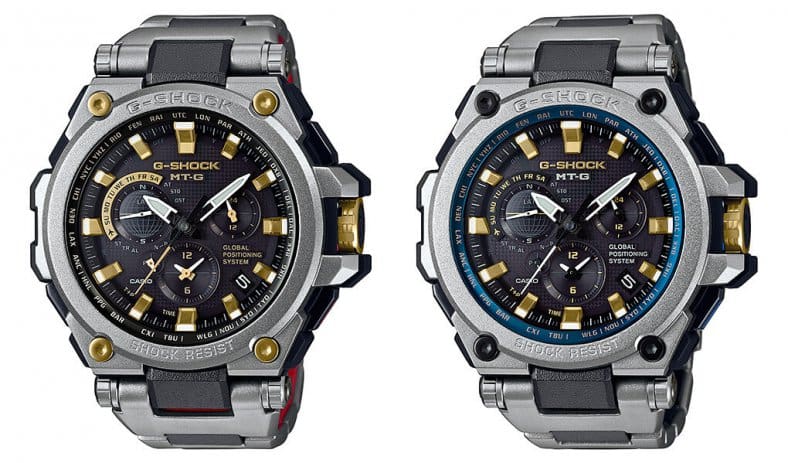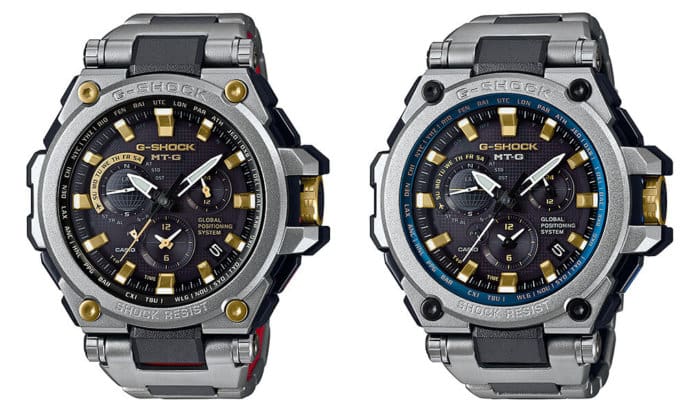 G-Shock Japan is releasing two limited edition MT-G models in September, the MTG-G1000SG-1AJF and MTG-G1000SG-1A2JF. These luxurious yet tough watches feature gold markers and a two-tone composite band with dark grey inner segments. These models also have a textured, rough blast finish which was first seen on the MTG-G1000RS series. The MTG-G1000SG-1A has gold front screws, gold display accents, and a red resin inner band layer while the MTG-G1000SG-1A2 has black front screws, black display accents, a blue dial ring, and a black resin inner band layer. Each model has a list price of ¥160,000 JPY, with the MTG-G1000SG-1A limited to 900 units and the MTG-G1000SG-1A2 limited to 700 units.
The MTG-G1000SG-1A and MTG-G1000SG-1A2 feature Tough Solar power and GPS Hybrid Wave Ceptor timekeeping. The GPS Hybrid function allows the watch to automatically sync the time through Multi-Band 6 radio waves or GPS time signals when out of range of the Multi-Band 6 transmitter stations. The MTG-G1000 also features Triple G Resist for protection against shock, gravitational force, and vibration. Other features include 200-meter water resistance, dual-dial world time (27 cities + UTC), 1-second stopwatch (24 hours), timer (24 hours), alarm, full auto calendar, and LED light.
For a more affordable gold-accented luxury MT-G model, see the MTG-S1000D-1A9. That MTG-S1000 model has Tough Solar and Multi-Band 6 but not the GPS Hybrid feature of the MTG-G1000 series.
G-Shock MTG-G1000SG-1A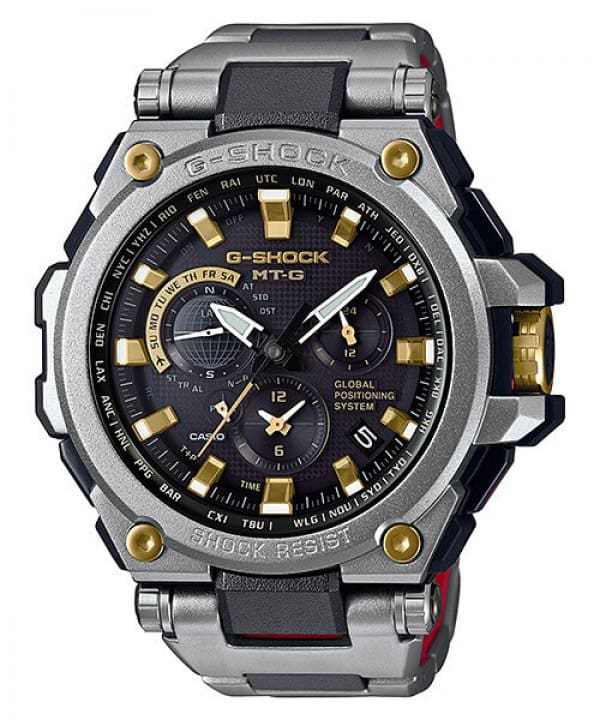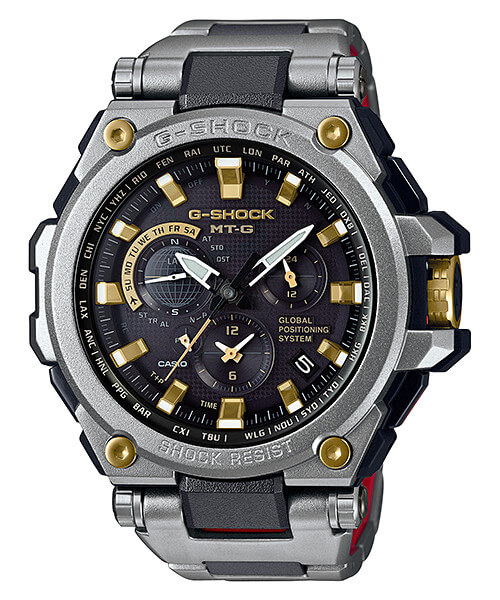 G-Shock MTG-G1000SG-1A2