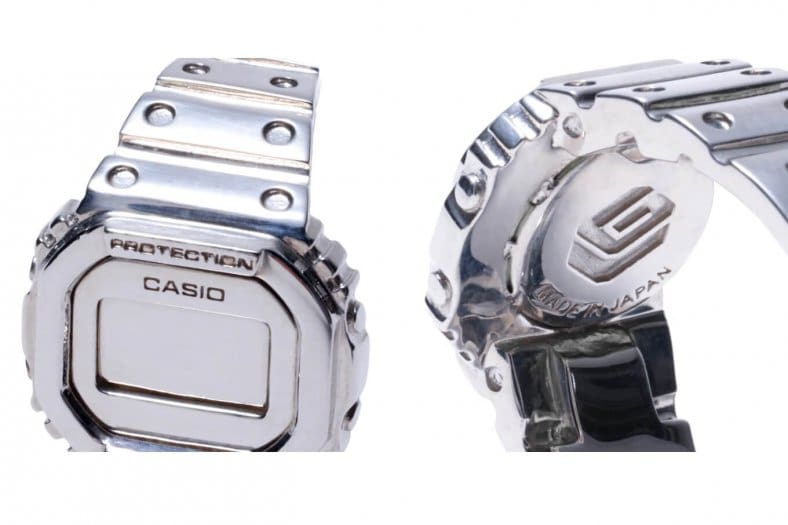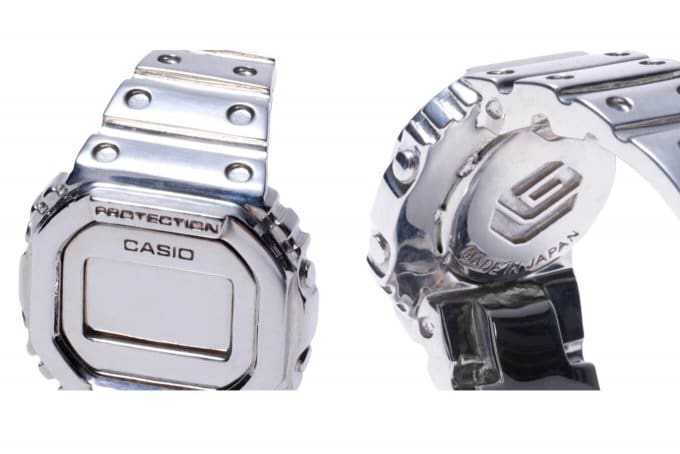 G-Shock Japan is releasing a new non-watch item under the G-Shock Products line that is likely to appeal to collectors more than the initial clothing offerings. The DW-5600 Type Silver Ring is modeled in the shape of the classic octagonal G-Shock case. The ring faithfully recreates the iconic details of the original G-Shock and has an engraved logo on the backside. The ring is made in Japan from 925 sterling silver and is a limited release.
Reservations begin at G-Shock Japan on July 7th at 12:00, and the ring will be released on July 13th at 12:00. The ring has a tax-included price of 33,000 yen and is available in three sizes: 15 (TUP-BC25106-15), 17 (TUP-BC25106-17), and 19 (TUP-BC25106-19). (A special PDF printout tool to measure finger size is available to download.)
Update: Hong Kong store Watch Outz is taking pre-orders for ring.
G-Shock Products is also releasing the limited Cordura Jungle Demin Hat (TUP-BC25105), with reservations starting on June 16 at 12:00 for 7,700 yen. This item does not have any G-Shock branding aside from the G-Shock Products logo on the inside label.
G-Shock Products at casio.com/jp (Shipping to Japan only)