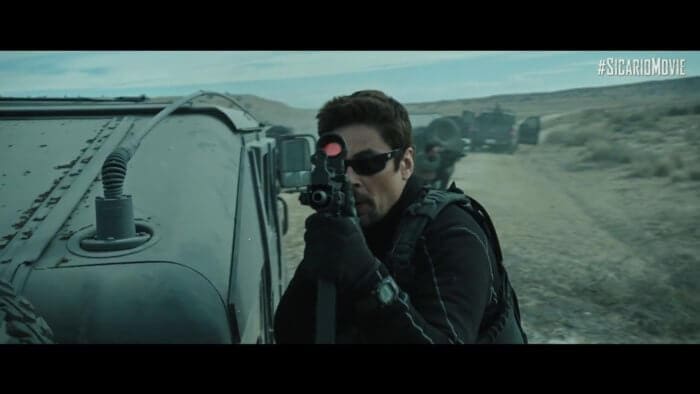 The upcoming movie formerly known as Sicario 2: Soldado has a new title, Sicario: Day of the Soldado, and a new trailer. While the first trailer was rather ambiguous, the new trailer reveals a lot of the story (minor spoilers), and has us even more excited for what is easily our most anticipated summer movie.
In the first trailer we noticed the G-Shock DW-6900 and Benicio Del Toro's character possibly wearing a DW-9052, and the new trailer confirms that it is a DW-9052. We're guessing it is the DW-9052V-1 with a nylon band. The DW-9052 is a best-selling, affordable G-Shock model that is often used by military personnel around the world.
Sicario: Day of the Soldado opens on June 29.