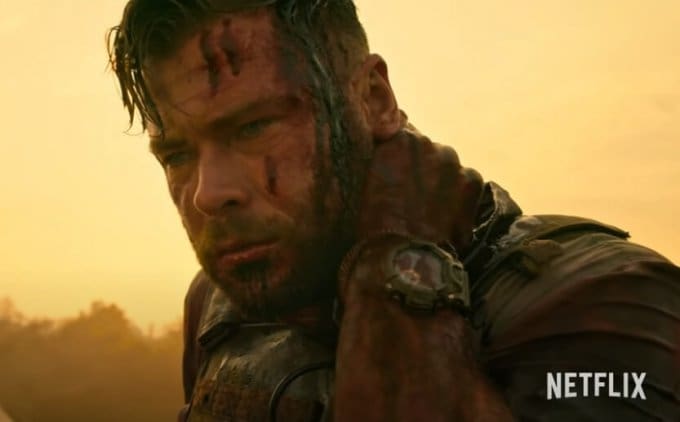 Netflix released a teaser video for "Extraction 2," the upcoming sequel to the action hit "Extraction" starring Chris Hemsworth. The teaser recounts the end of the first film, in which Hemsworth's character Tyler Rake falls into a river after being shot in the neck. The teaser confirms that Rake is still alive after the events of the first film, as new footage shows him regaining consciousness and rising to the surface.
"Extraction" arguably had the biggest G-Shock appearance ever in a film, when taking into account the amount of screen time for the watch, caliber of the star wearing it, and overall success. "Extraction" is currently the most popular Netflix original movie ever, with 99 million views as of mid-2021. Chris Hemsworth wore a G-Shock Rangeman GW-9400-3 throughout the film.
It's not known if Hemsworth will be wearing the same G-Shock watch in the sequel. While the teaser suggests that the sequel will follow the events of the first film, it is also possible that some of the movie may cover prior events. The teaser says it is coming soon, but the release date for "Extraction 2" is currently unknown, and it is expected to be released sometime in 2022.
See Also: Chris Hemsworth wears G-Shock Rangeman watch in Extraction