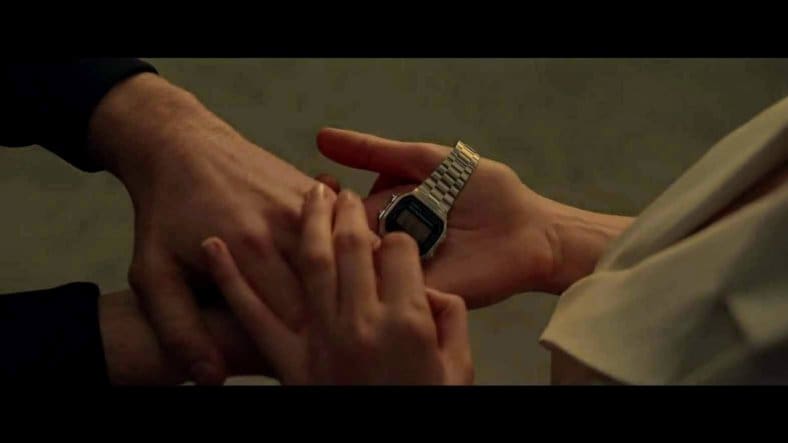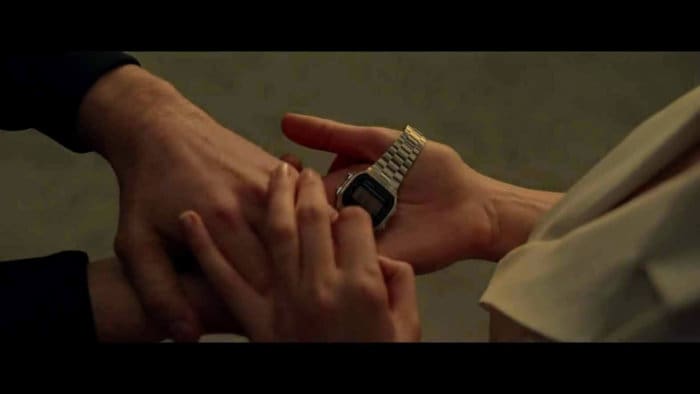 A digital Casio wristwatch makes an unexpected appearance in the just-released trailer for "Wonder Woman 1984." Chris Pine's character Steve Trevor is seen handing Gal Gadot's Diana Prince the watch as he reunites with her, or perhaps as he departs from her. Fans of the first Wonder Woman movie will recall that the pair had a humorous exchange about his heirloom watch (which also appears in the trailer), and that he left it with her as a parting gift. Judging by photos and posters from the movie, the Casio watch also gets more screen time on Chris Pine's wrist.
It's surprising to see a Casio watch in such a high-profile superhero movie, but it's not completely out of left field. Wonder Woman 1984, as the title suggests, takes place in the 1980s, and Casio was one of the iconic brands of the era with its ubiquitous calculators and quartz watches. (Casio released the first G-Shock in 1983.) Other '80s sightings in the trailer include Sony and Mitsubishi tube televisions and a Waldenbooks store at the mall.
The watch looks like a Casio A168WA-1 (a.k.a. the A168W-1, a currently available model) with the prominent "ElectroLuminescence" label above the display. Though that model was released after 1984 (in the 1990s), it is very recognizable as a Casio watch and is considered a "vintage" series. A more historically accurate model would have been the A152 or A160 (as seen in the 1984 Casio catalog), or even better, a G-Shock DW-5200. The closest modern-day model to the A152 is the A158WA-1, which looks similar to the A168W but is smaller and has an LED light instead of the EL backlight.
Wonder Woman 1984 opens on June 5, 2020.
Photo via Warner Bros. Pictures: Wonder Woman 1984 – Official Trailer