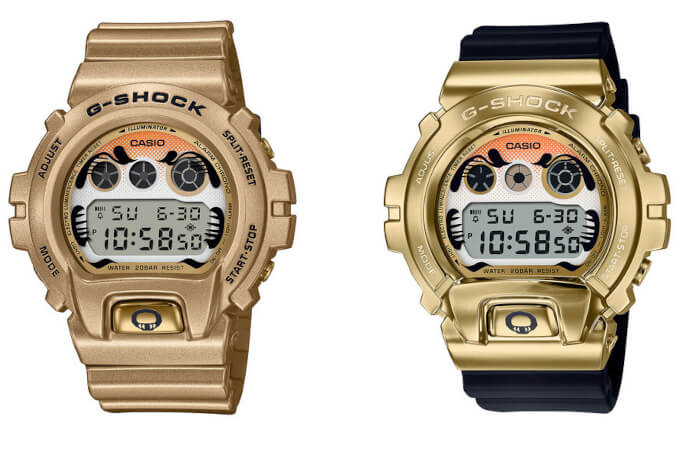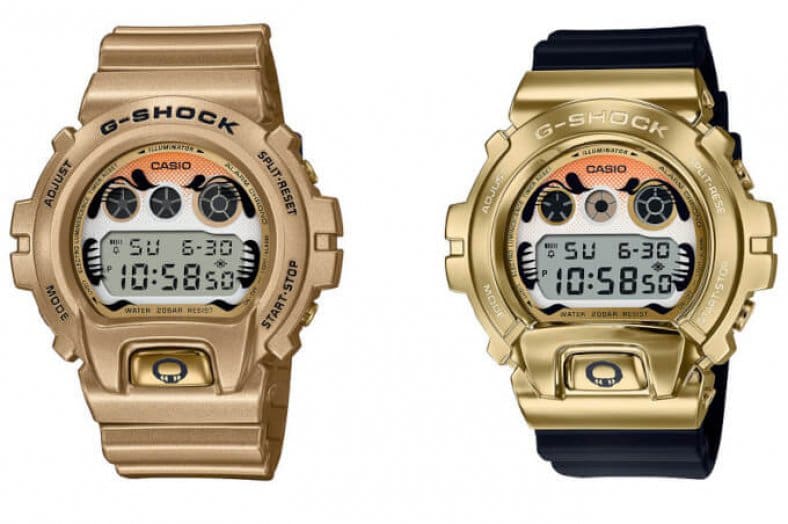 Following 2021's koi-inspired series, we're glad to see that G-Shock is continuing its annual tradition of a limited edition series inspired by traditional Japanese culture with the Gold Daruma Doll Series. This is the second series to be based on the daruma doll, with the first one having a black and red color scheme. Like the koi series, the previous daruma series, and the beckoning cat series, this series was designed in collaboration with Japanese fashion brand BlackEyePatch and includes exclusive packaging.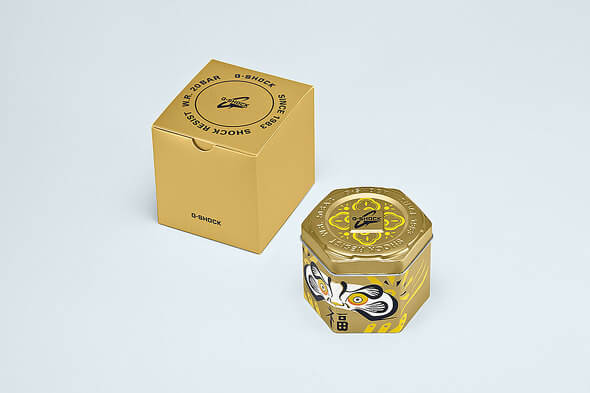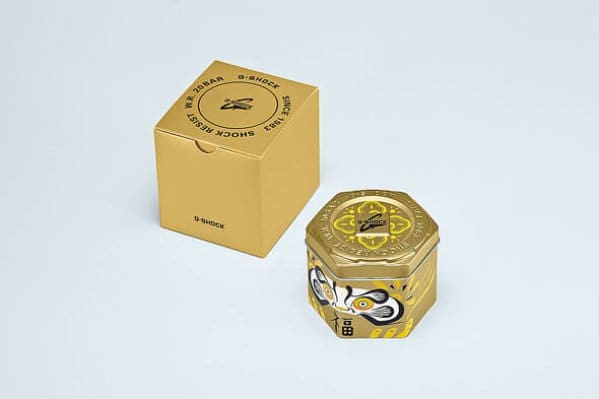 The series includes two 6900 models: the resin DW-6900GDA-9JR and the GM-6900GDA-9JR with a stainless steel bezel. Along with a design on the watch face that resembles the daruma face, a daruma shape also appears on the front light button and band keeper.
The daruma doll is a hollow round doll modeled after Bodhidharma, the founder of Zen Buddhism. It is viewed as a symbol of good luck and is often seen in Japanese homes and businesses. The gold colored daruma doll is meant to bring good luck with money.
In Japan, the DW-6900GDA-9JR (19,250 yen, tax-included) and GM-6900GDA-9JR (29,700 yen, tax-included) will be released in September. Previous cultural models like these were made in Japan, but the country of origin for the DW-6900GDA-9 and GM-6900GDA-9 has not been confirmed. (GM-6900 models are usually made in Thailand.)
Update (09/14/22): Both models were announced on the international G-Shock Facebook page, so they are now expected to get a wider release.
Update 2: G-Shock U.S. released the DW6900GDA-9 ($150) and GM6900GDA-9 ($230) at gshock.casio.com/us. Based on similar releases in the past, it's possible that these models will only be sold directly by Casio in the U.S.
G-Shock DW-6900GDA-9
Gold resin bezel and band.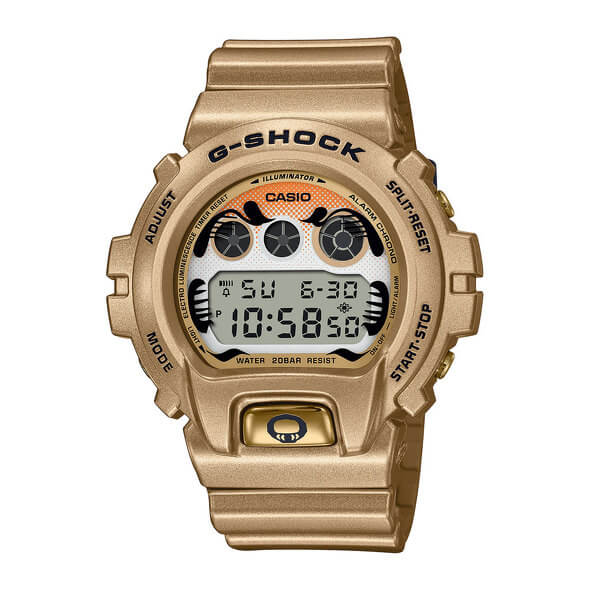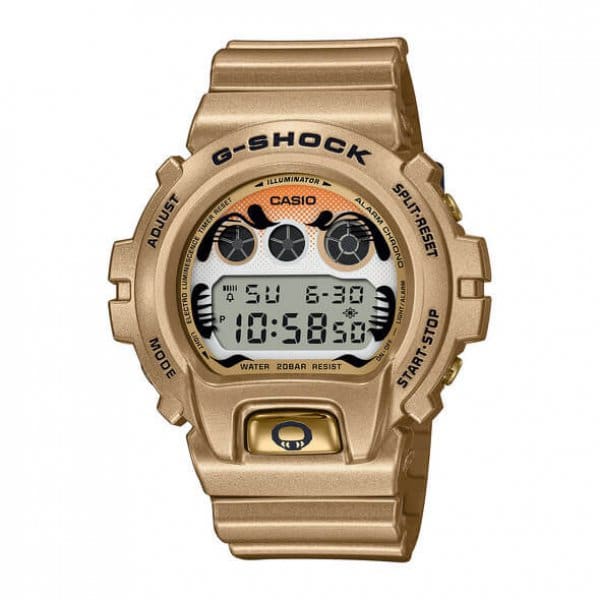 List Price: ¥19,250 Size: 53.2 × 50 × 18.7 mm Weight: 67 grams
Structure: Resin case, bezel, and band, mineral glass
Protection: Shock Resistance, 200-meter Water Resistance Power: Battery (CR2016, approx 2-year life)
Features: Stopwatch (23:59'59 max, 1/100-second first 60 minutes, 1-second after 60 minutes, elapsed time, split time, 1st-2nd place times), countdown timer (24 hours, settable in seconds, minutes, and hours, auto-repeat), multi-function alarm, hourly time signal, flash alert, EL backlight with afterglow, full auto-calendar, 12/24-hour format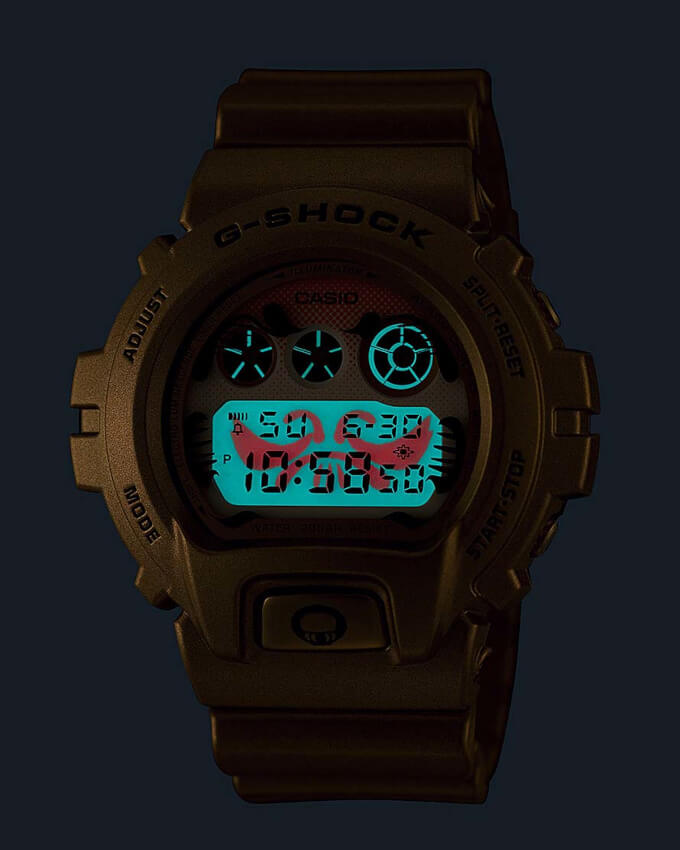 G-Shock GM-6900GDA-9
Gold ion plated stainless steel bezel and black resin band.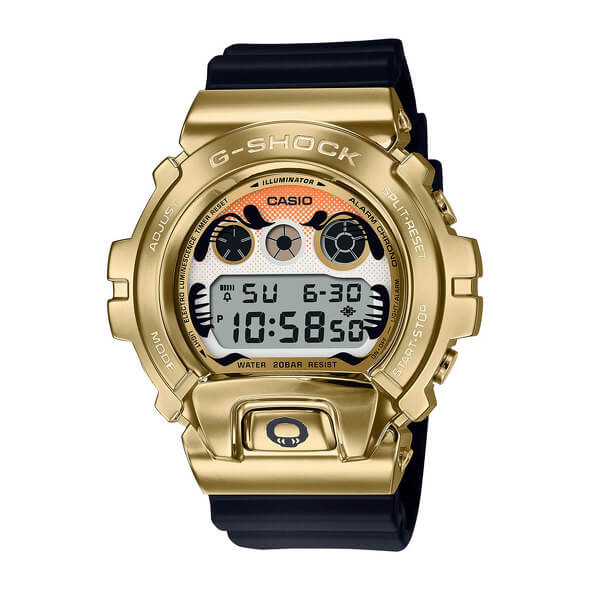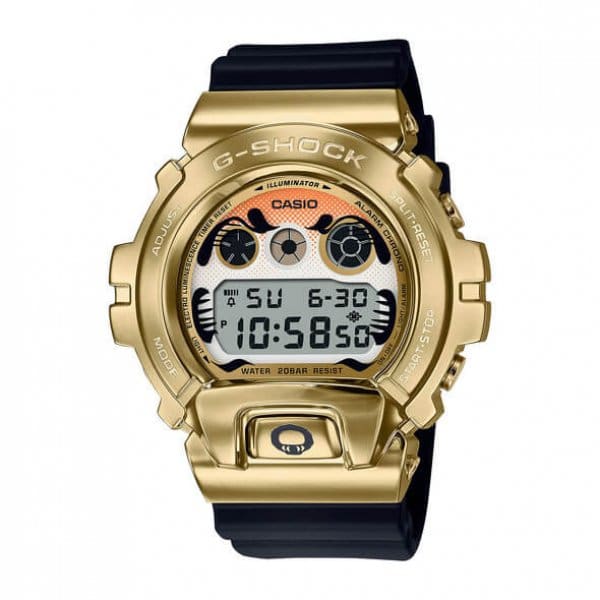 List Price: ¥29,700 Size: 53.9 × 49.7 × 18.6 mm Weight: 96 grams
Structure: Resin case and band, stainless steel bezel, mineral glass
Protection: Shock Resistance, 200-meter Water Resistance Power: Battery (CR2016, approx 2-year life)
Features: Stopwatch (23:59'59 max, 1/100-second first 60 minutes, 1-second after 60 minutes, elapsed time, split time, 1st-2nd place times), countdown timer (24 hours, settable in seconds, minutes, and hours, auto-repeat), multi-function alarm, hourly time signal, flash alert, EL backlight with afterglow, full auto-calendar, 12/24-hour format