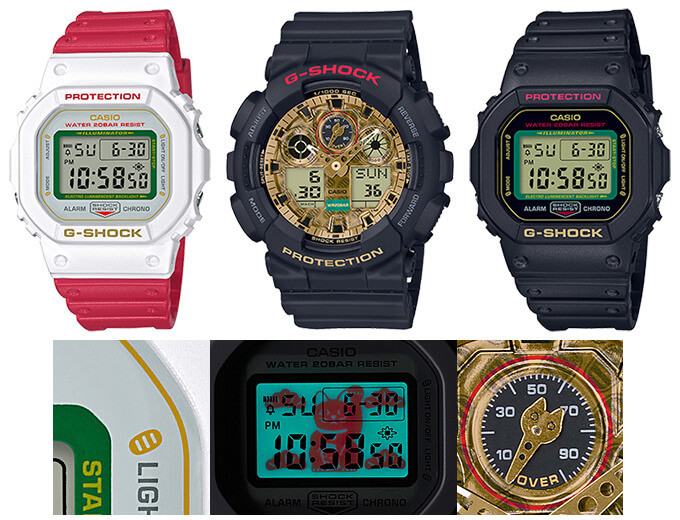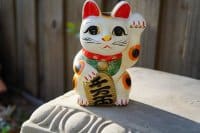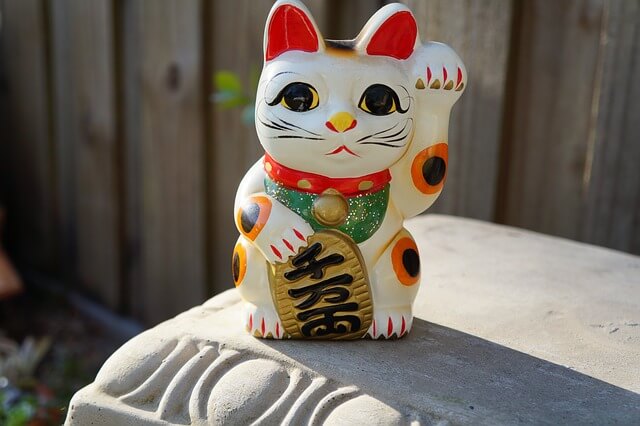 Culture-inspired colorways have been some of the most interesting and attractive releases lately, and January 2020 will see another one with the launch of the G-Shock Manekineko "Beckoning Cat" Series in Japan. This series includes the DW-5600TMN-1JR (right), DW-5600TMN-7JR (left), and GA-100TMN-1AJR (middle) with colors and design elements inspired by the maneki-neko.
Also known as the "lucky cat," the maneki-neko is a popular Japanese figurine that is believed to bring good luck and fortune. The cat is traditionally white with a green apron and a raised arm representing a beckoning motion. There are also other colored versions such as black (to ward off evil) and gold (to bring wealth). They are often seen in shops and businesses in Japan and are also very popular in Chinese culture, as well as in Hawaii.
The DW-5600TMN-7JR has a black bezel and band with green, red, and gold accents. The DW-5600TMN-7JR has a white bezel and red band with green, red, and gold accents. These two digital models also have a special EL backlight with a graphic of the maneki-neko appearing when activated. The GA-100TMN-1AJR is an analog-digital model with a black bezel and band, a gold metallic-style face and hands, and red and green accents. There is also a cat head on the subdial's needle. All three models have a small cut-out in the shape of a cat's head on the band keeper, and each watch comes in exclusive packaging designed by BlackEyePatch.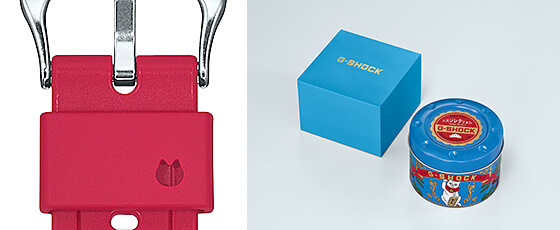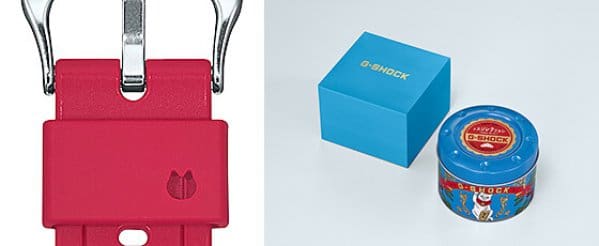 The DW-5600TMN-1JR and DW-5600TMN-7JR will retail for 14,300 JPY (tax included) each, and the DW-5600TMN-7JR will retail for 18,700 JPY (tax included). The series will be released on January 11, 2020, in Japan. The series has not yet been announced for release outside of Japan, but this post will be updated if it is.
Update: The DW-5600TMN-1, DW-5600TMN-7, and DW-5600TMN-7 are also being released in other Asian countries.
Update 2: Casio America is releasing the GA100TMN-1A with a list price of US$130. G-Shock U.K. released the DW-5600TMN-7DR (£109) and GA-100TMN-1ADR (£129).
G-Shock DW-5600TMN-1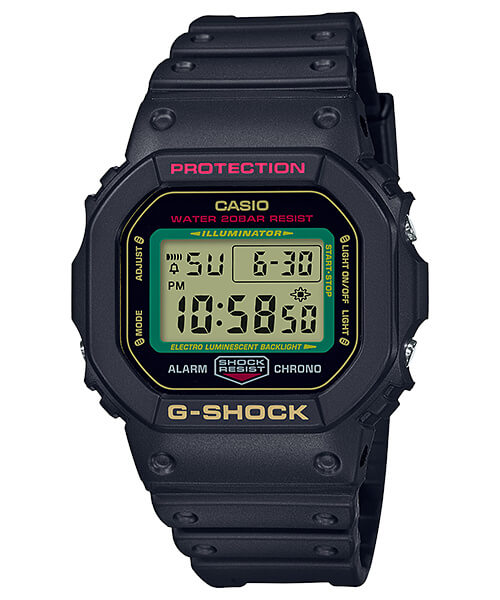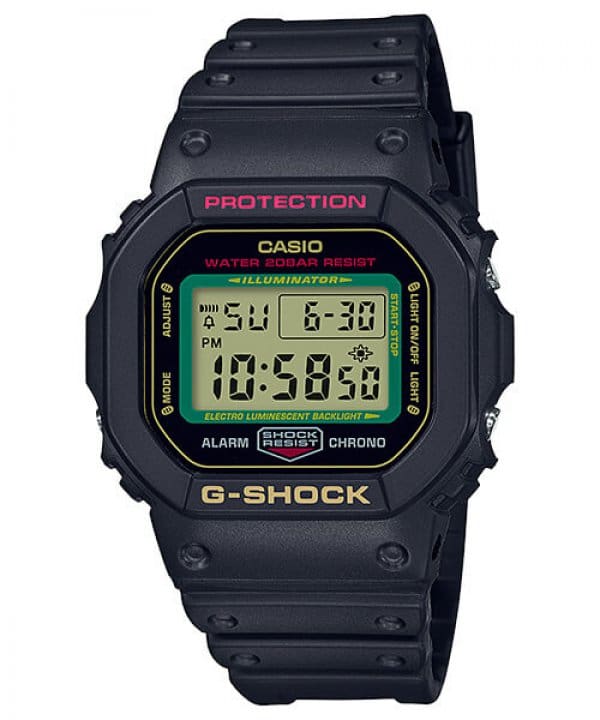 G-Shock DW-5600TMN-7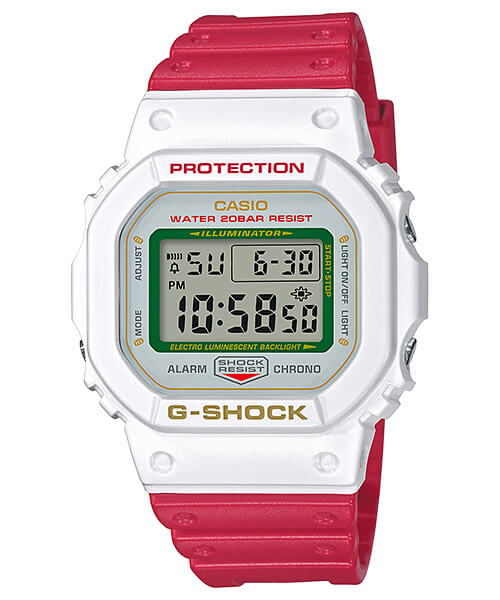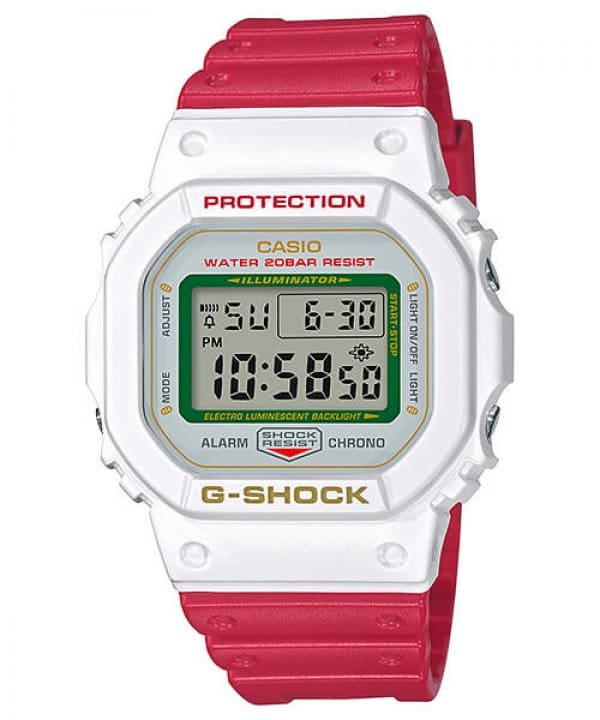 G-Shock GA-100TMN-1A