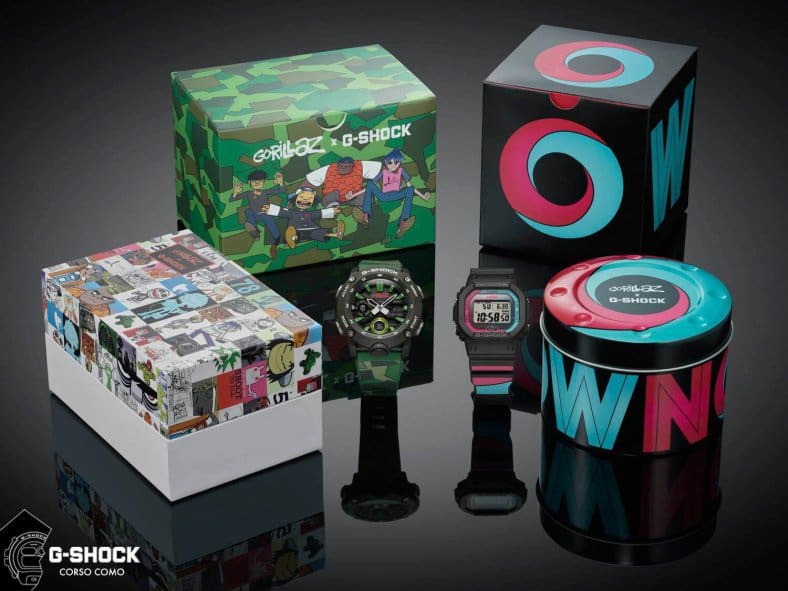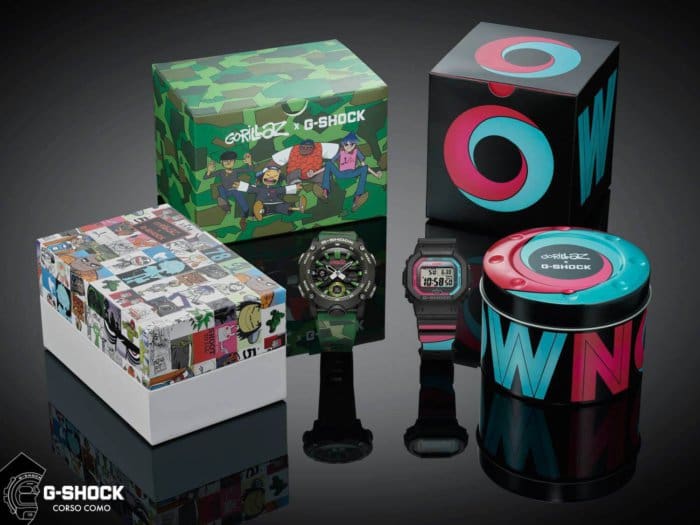 The G-Shock Corso Como store in Italy and G-Shock France released official photos of the GA-2000GZ-3A and GW-B5600GZ-1 from the second Gorillaz x G-Shock collaboration. G-Shock UK also updated its Gorillaz page with a new animated video. The GA-2000GZ-3A features the same camouflage pattern on the band as the dune buggy vehicle (Geep) on the cover of the the Gorillaz' first album from 2001. It also comes with a second quick-release camouflage band in a solid olive green color. The color scheme of the GW-B5600GZ-1 is inspired by the band's last album from 2018, The Now Now.
Hypebeast reported that the watches will be available on September 18, 2019, at the G-Shock London store on Carnaby Street and at g-shock.co.uk at 10 a.m. BST, with a retail price of £149 GBP each. U.K. residents are advised to sign up for the mailing list to receive early access to purchase. The limited edition watches are also expected to be released in other European countries, the U.S., and Asia.
Update: Casio America will also be selling the watches at gshock.com on September 18, 2019, for $170 each, with the same offer of early access to mailing list subscribers.
Gorillaz x G-Shock GA-2000GZ-3A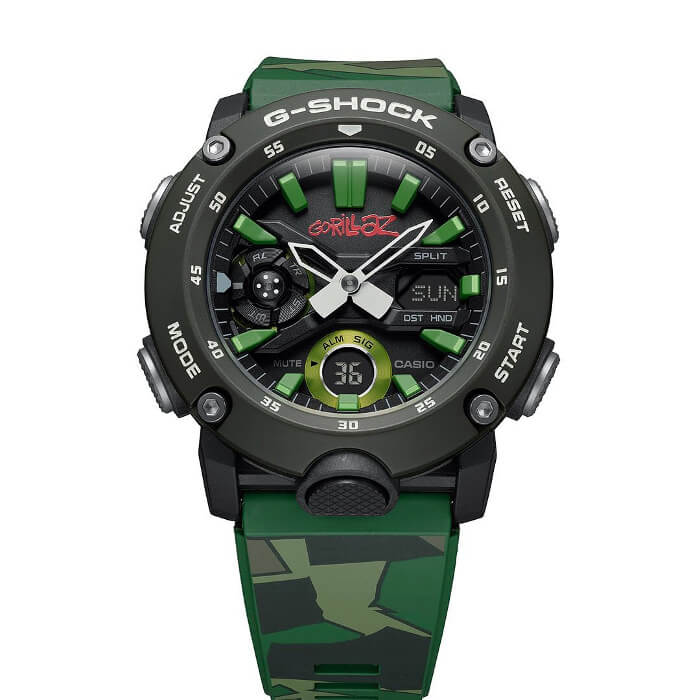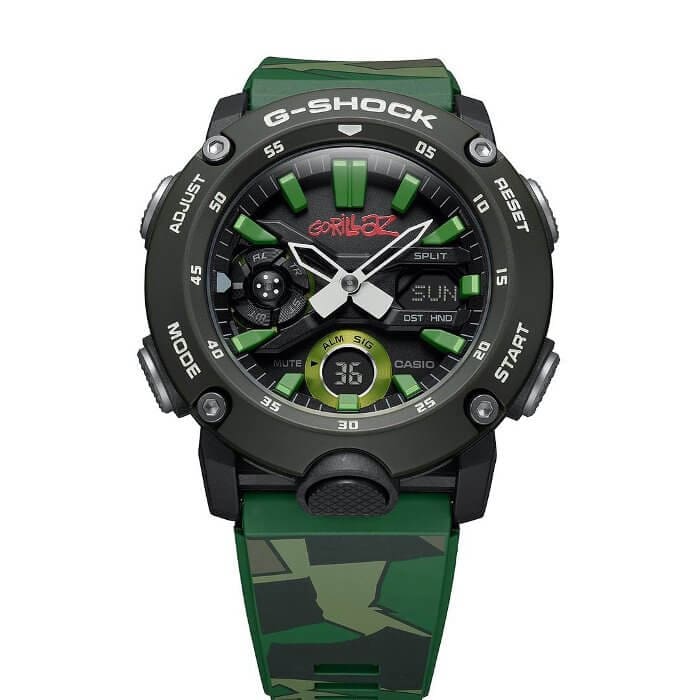 Gorillaz x G-Shock GW-B5600GZ-1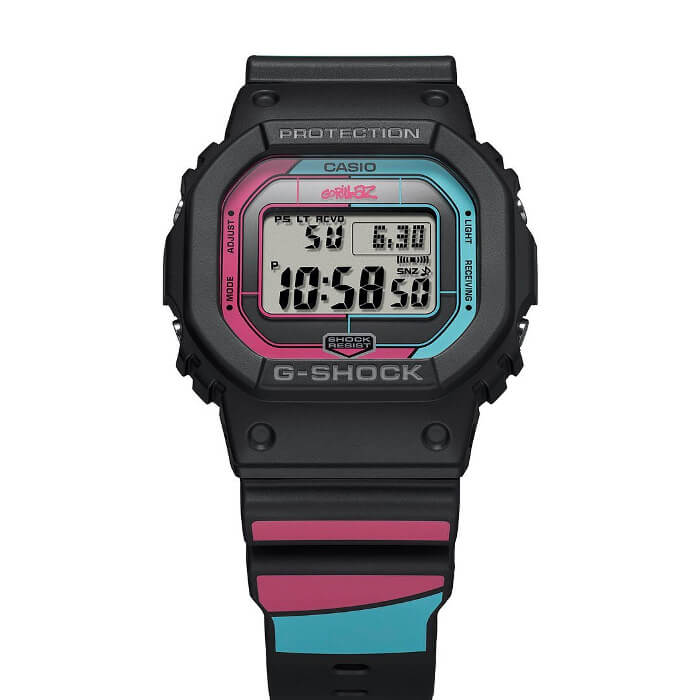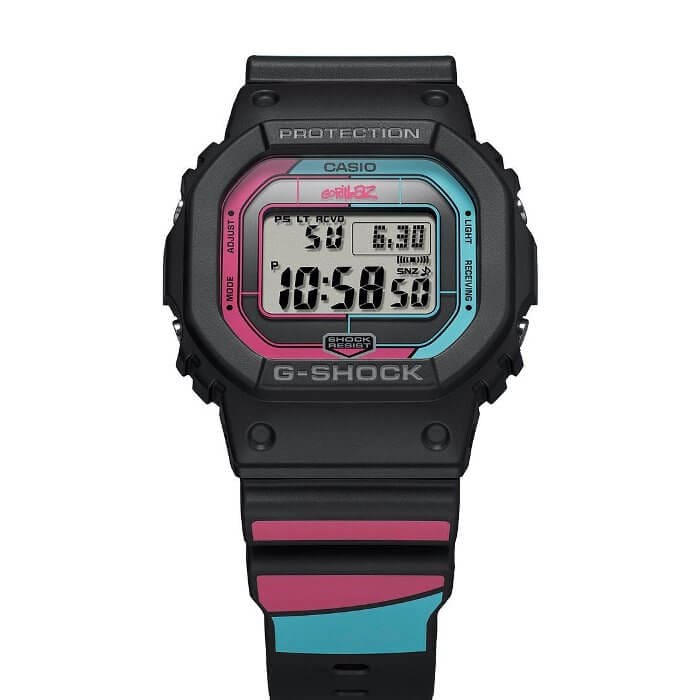 Original Post (August 13, 2019):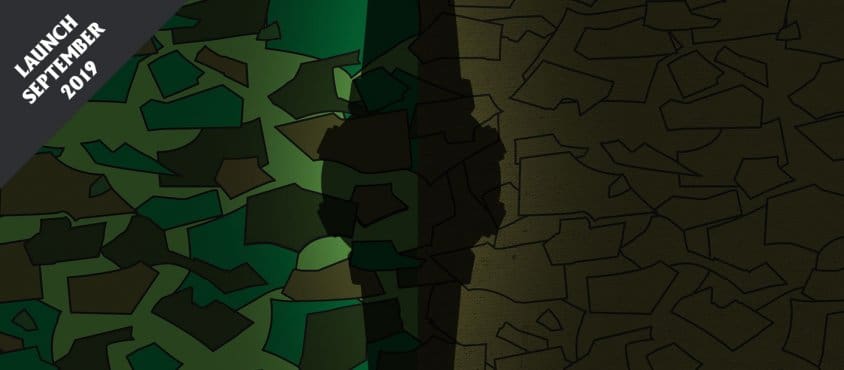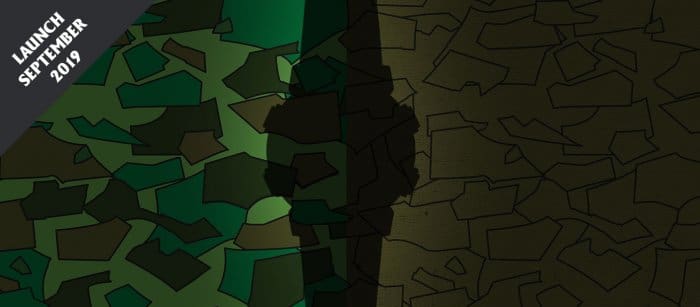 After 2018's popular Gorillaz x G-Shock Series, G-Shock UK has announced a second collaboration with the virtual band coming in September 2019.
There is currently little information on the new collaboration, but based on g-shock.co.uk/gorillaz, it appears that there will be two models launched including a camouflage GA-2000 and a 5600-series watch.
UK residents can sign up for the mailing list at the website for early access to purchase the watches. It remains to be seen if these watches will be available internationally or if they are exclusive to the UK. The previous Gorillaz collaboration was released worldwide.
Update: G-Shock also announced the upcoming collaboration for Japan, Asia, and the U.S., so it looks like this is another worldwide release. It is likely to have a very limited stock available like the last collaboration.
Update 2: A Spanish fan sire revealed the two models which are the Bluetooth-equipped GW-B5600GZ-1 (GW-B5600GZ-1ER in Europe) and the GA-2000GZ-3A (GA-2000GZ-3AER in Europe). The site also posted photos of the GW-B5600GZ-1ER which features a blue-pink-purple color combination, a dual layer band, a custom Gorillaz-branded face, and a "NOW" backlight graphic. The site reported the price of the GW-B5600GZ-1ER as €170.
Update 3: The GA-2000GZ-3A has a red Gorillaz logo on the dial, green markers, and white hands, and it comes with two camo-style quick-release bands in green and brown.