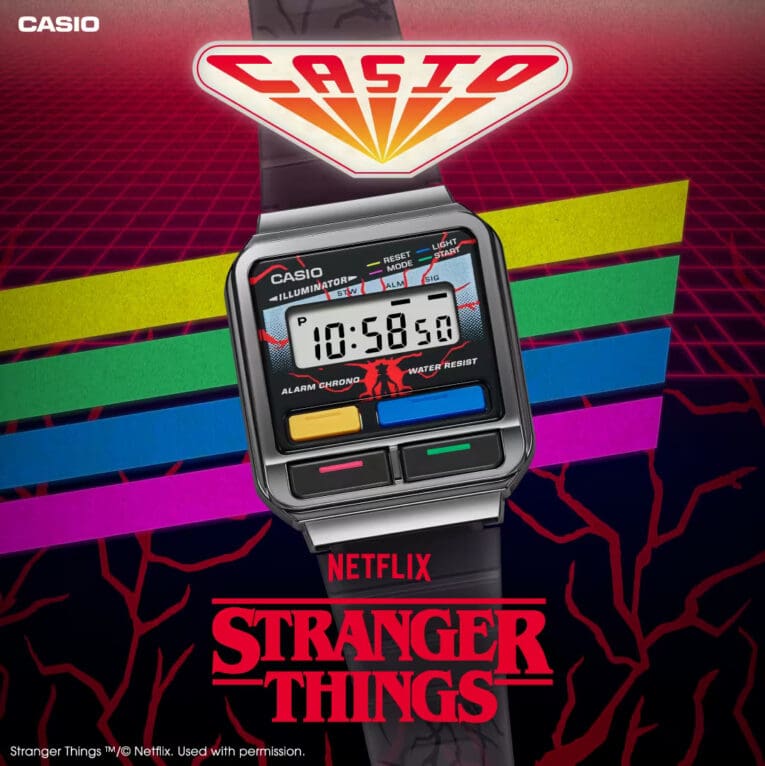 Casio is introducing the all-new A120 series with a collaborative release with the popular Netflix series Stranger Things. The limited edition A120WEST-1A watch is adorned by motifs inspired by the 1980s-set series, including the Demogorgon on the face, vines extending from the face to the translucent gray band and stainless steel case back, and an upside-down logo on the LED backlight in tribute to the Upside Down alternate dimension. The logo is also printed on the band keeper and engraved on the case back.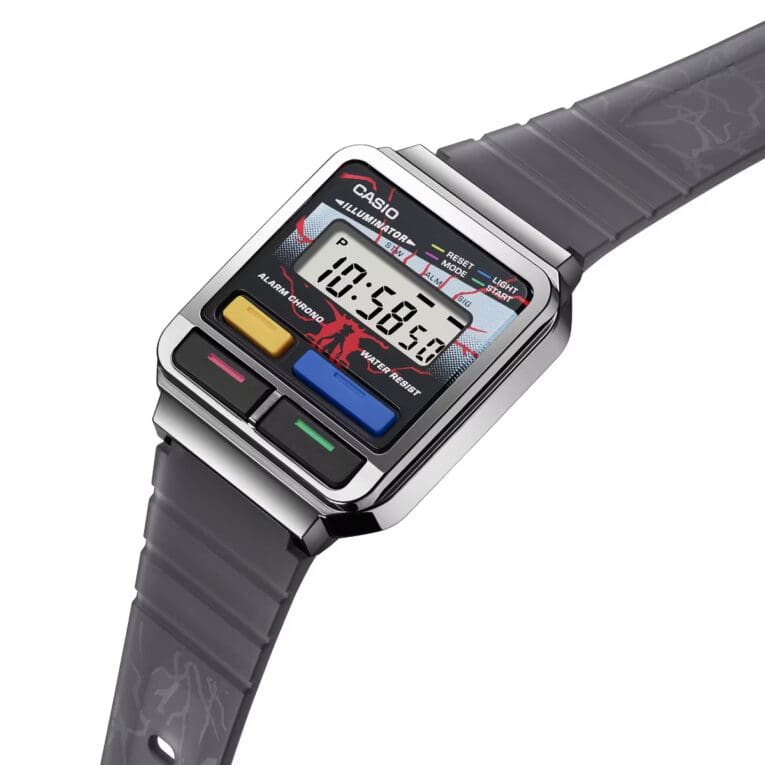 The A120WEST-1A was announced for a June 2023 release in Japan (A120WEST-1AJF, 12,100 yen) and Asia, and is also expected to be released worldwide. Seasons 1-4 of Stranger Things are available to stream on Netflix.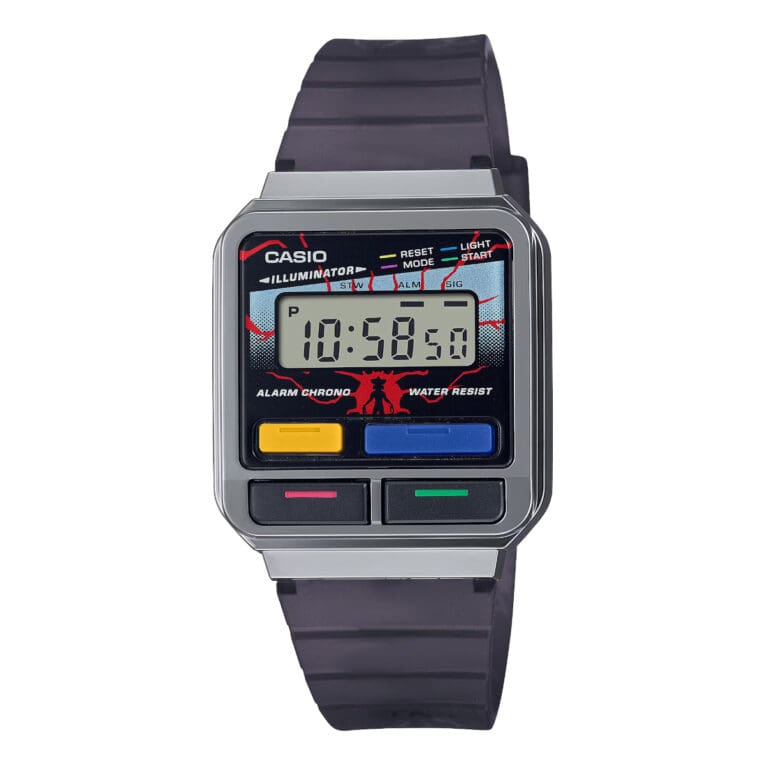 Dimensions: 40.7 x 33.5 x 9.4 mm
Weight: 25 grams
Resin case, chrome-plated resin bezel, resin band, resin glass
Water Resistant
Functions: 1/10-second stopwatch (59'59.9" max), daily alarm, hourly time signal, LED backlight, auto-calendar (28 days for February)
Stranger Things x Casio A120WEST-1A Collaboration at Casio.com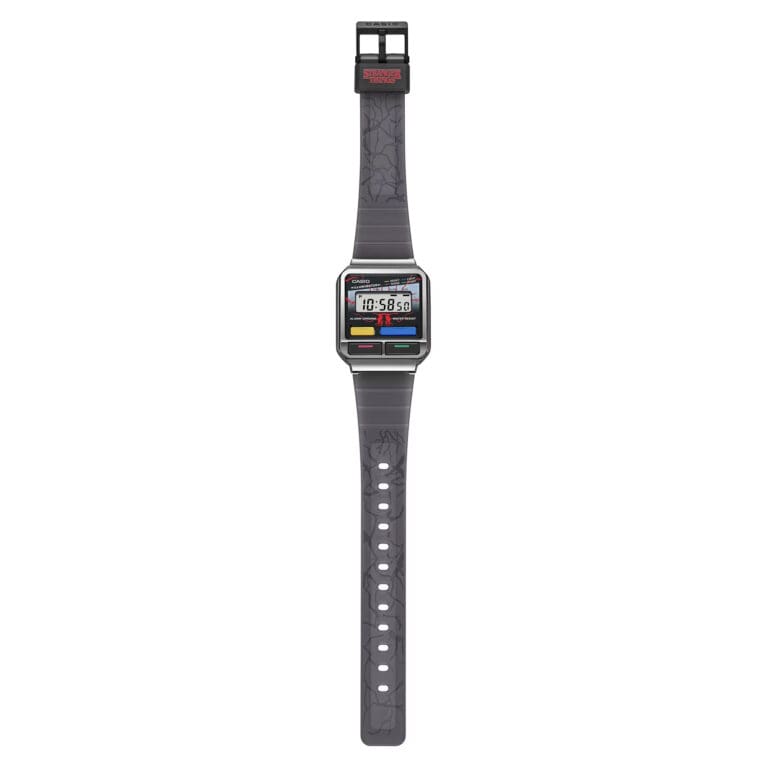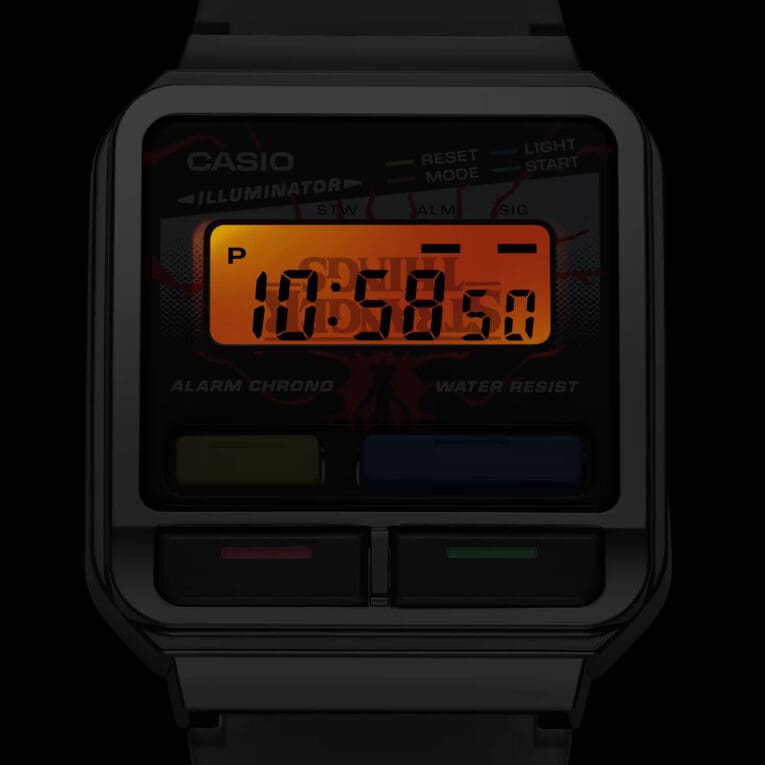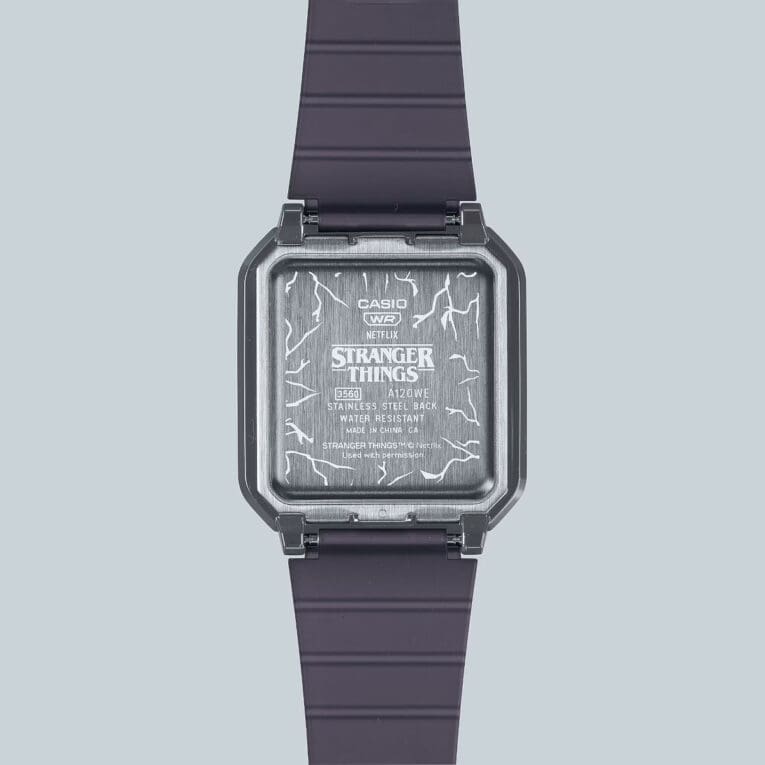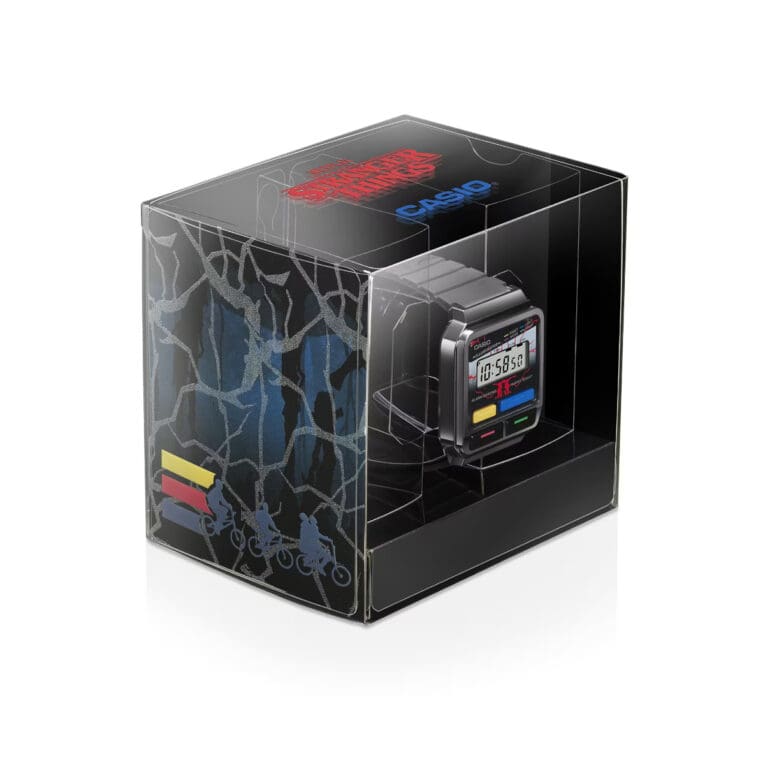 Stranger Things x Casio A120WEST-1A Promo Video:
.
Unlike 2021's Casio A100 which was inspired by the F-100 from 1978, the A120 doesn't seem to be a direct homage to a specific series from the past but rather to the digital style of the 1980s era. It is inspired by the front buttons seen on vintage models like the F-100, and it has a slightly asymmetrical button layout with the Light button being longer than the Reset button.
Casio Japan also announced three other A120 models for June: silver A120WE-1AJF (7,700 yen), gun metallic A120WEGG-1BJF (7,700 yen), gold A120WEG-9AJF (9,900 yen). Details for other countries are not yet available.
A120WE-1A: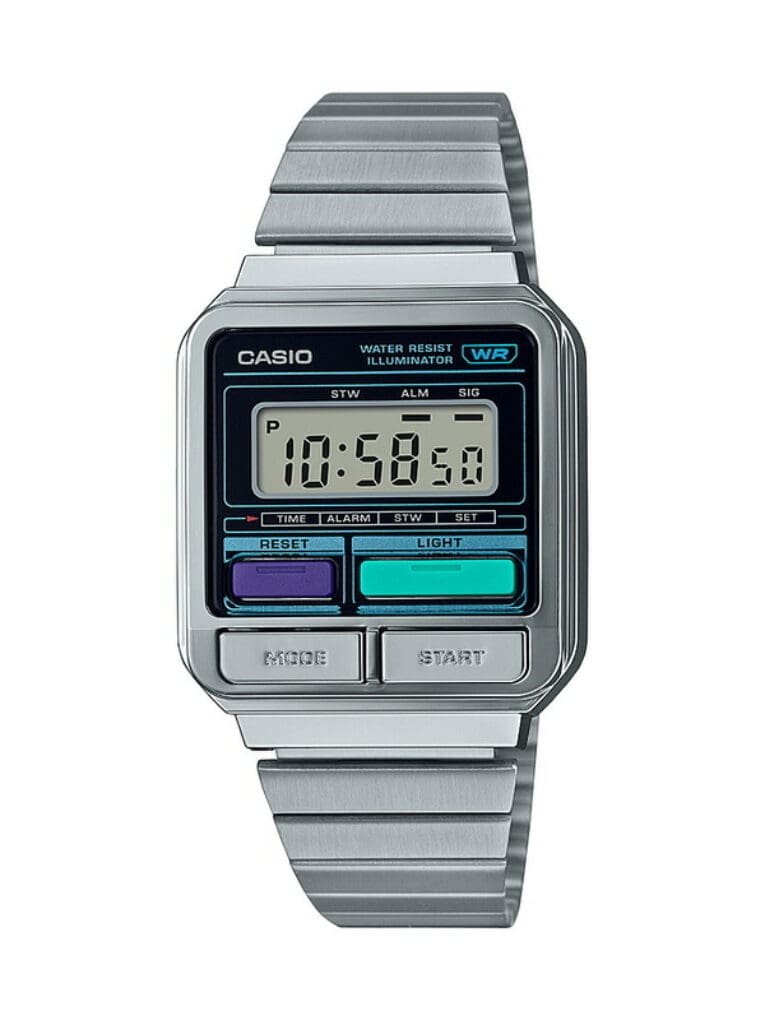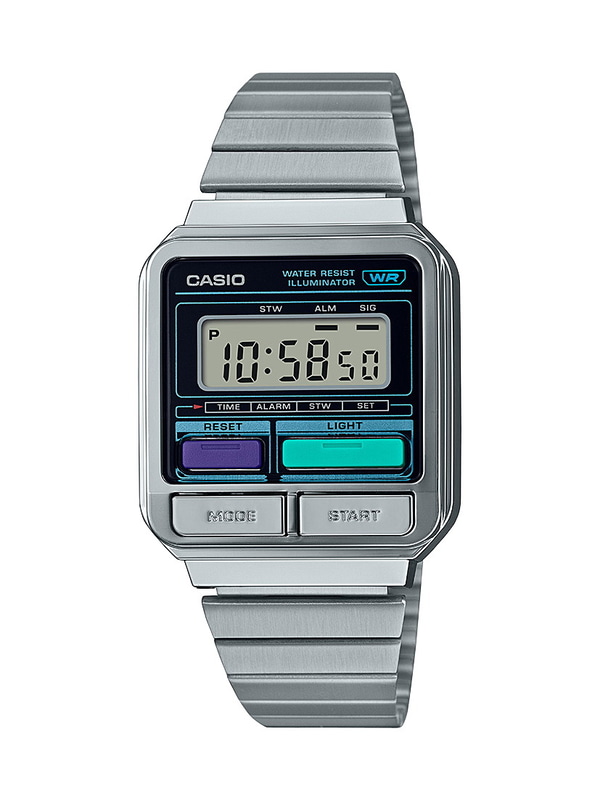 A120WEG-9A: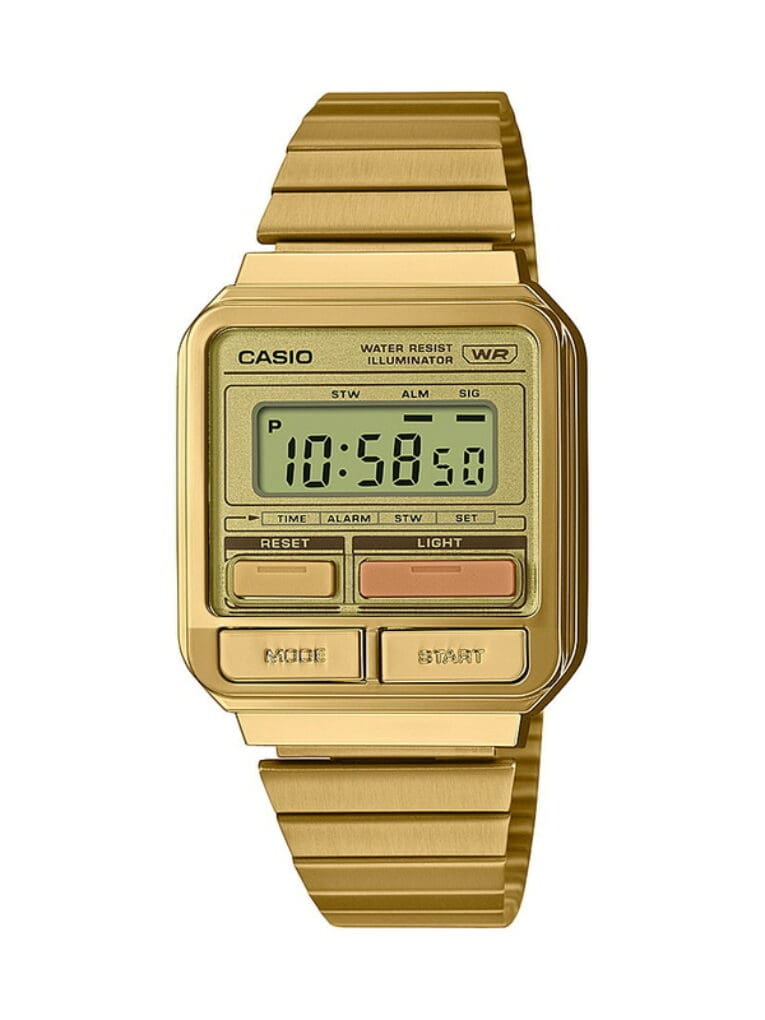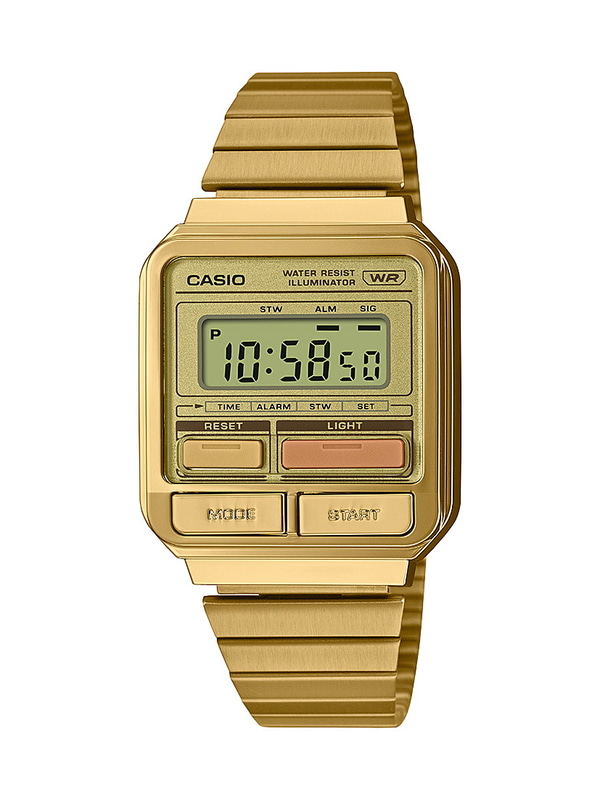 A120WEGG-1B: