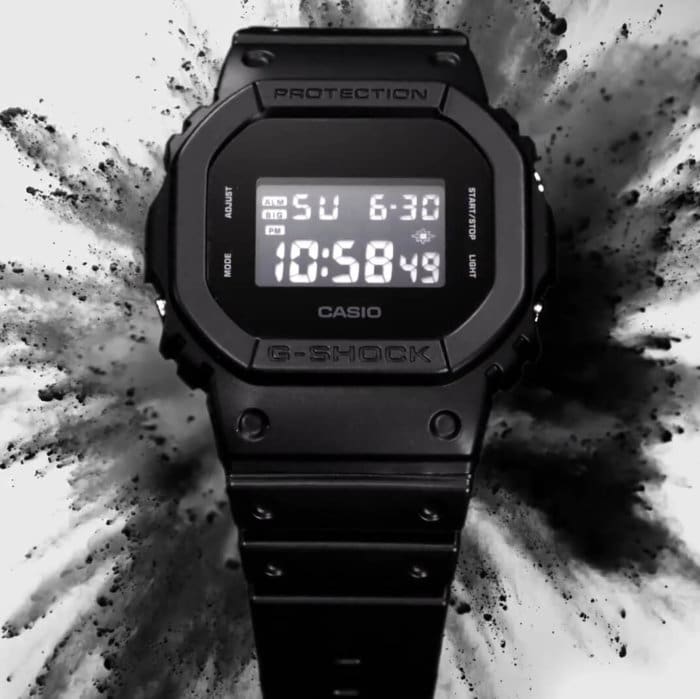 The basic black G-Shock DW-5600BB-1 has been around since 2012 but hasn't been featured on G-Central except in its Cordura band version. It is one of the few stylized DW-5600 watches that has become a seemingly permanent model in the lineup with its relatively long production run. G-Shock released a new video showcasing the minimalist style and emphasizing the shock and water resistance of this affordable watch. It is currently the top-selling 5600 model on Casio's Japan mail order site, with the number 2 spot overall (being overtaken from number 1 recently by the limited edition GW-6902K-9JR). The DW-5600BB-1 features the original square G-Shock case in matte black, stealth bezel lettering, and a reverse LCD display.
DW-5600BB-1 on Amazon
(
G-Central earns a commission from qualifying purchases made through its links. G-Central is an independent news site created and maintained by fans and is not an official representative of Casio. See full disclosure.
)