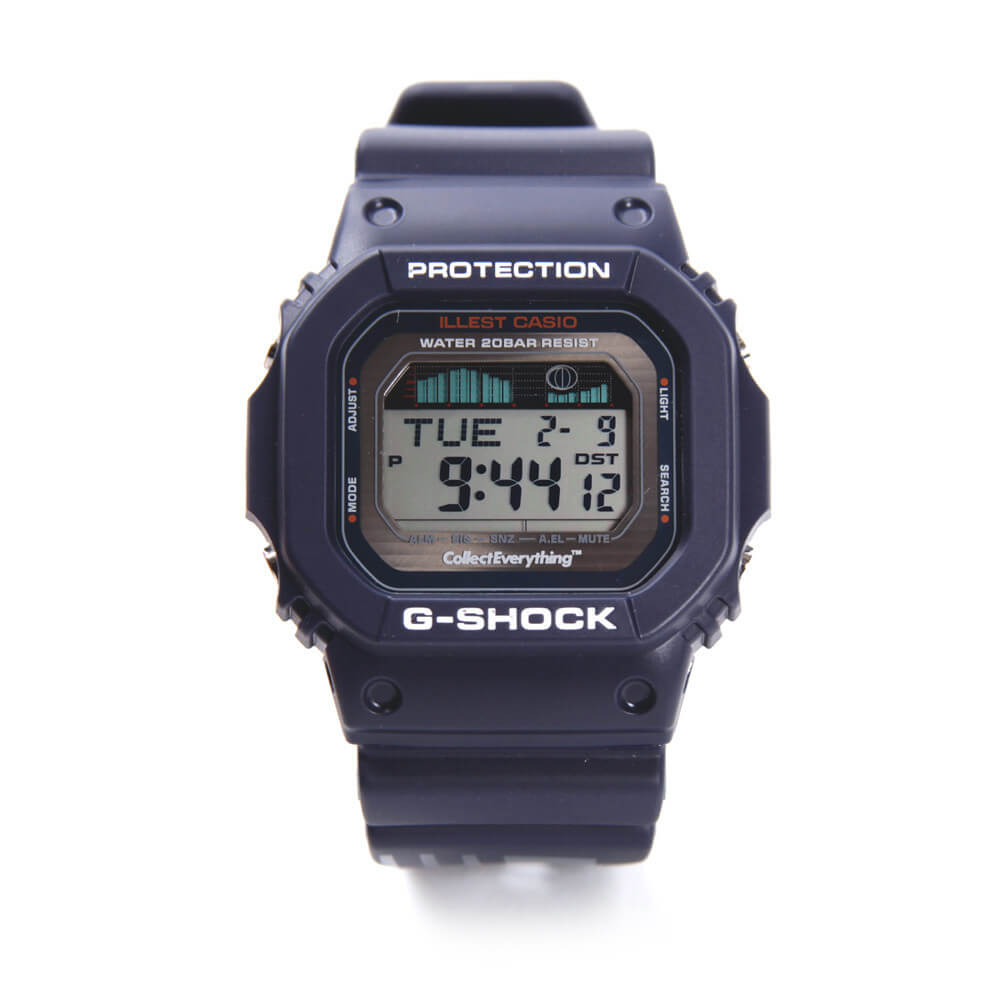 Streetwear fashion and accessory company Illest Brand presents its third G-Shock collaboration watch, a co-branded limited edition G-LIDE GLX-5600 that is now available for pre-order.
The Illest Brand x G-Shock "Illest Casio" GLX-5600 2016 watch is an ocean-inspired navy blue color with a custom face featuring a co-branded "Illest Casio" logo and the "Collect Everything" slogan. The watch also has an Illest-branded band design and a laser-etched case back with the Illest logo. The GLX-5600 is a surfing model that has a tide and moon graph and a 7-year battery life.
You can pre-order the Illest G-Shock G-LIDE GLX-5600 at shop.fatlace.com. The pre-order price of $160 is a special price for early buyers and there is a limit of 5 per order.