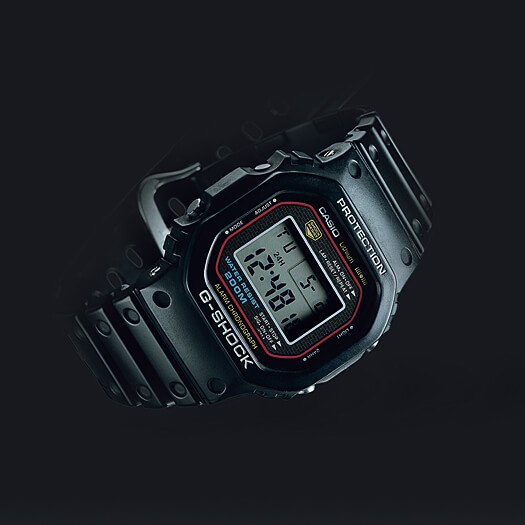 Earlier this month, Japan's National Museum of Nature and Science added the G-Shock DW-5000C to its collection of "Mirai [Future] Technology Heritages," also known as "Essential Historical Materials for Science and Technology." Fans will recognize this model as the first-ever G-Shock from 1983.
The registry was started in 2008 with the purpose of preserving and utilizing industrial assets that were important in the development of science and technology, as well as consumer products that have had a major impact on people's lives. So far, 285 products have been listed.
The reason for G-Shock's selection, according to the museum:
"The first of the shock-resistant watch G-SHOCK series. Shock resistance not available conventionally was achieved by two epoch-making configurations: the five-stage shock absorbent structure that structurally absorbs shocks to the 'engine' of the watch packaging the electronic components and the point-contact floating-core structure that holds the 'engine' in a state close to floatation. These raised the shock resistance of the watch astoundingly. It is valuable as the product that made use in the harsh outdoors or during sports attainable for anyone, something formerly possible only with premium models."
Interestingly, the museum's registration standard for adding G-Shock focuses on G-Shock's immense success over the years:
"2-B (Made a notable contribution by facilitating an epoch-making advance in Japan's economy and place in the world.)"
The museum currently has an exhibition for 2019's entries running from September 10-23, 2019, and the G-Shock DW-5000C will be on display.
Source: asahi.com, kahaku.go.jp