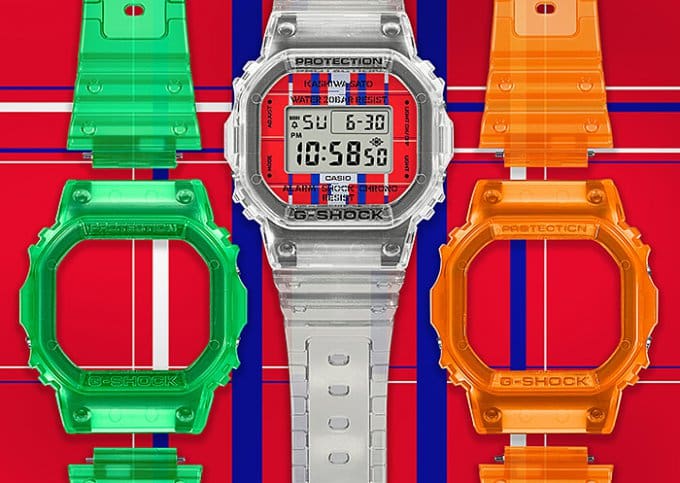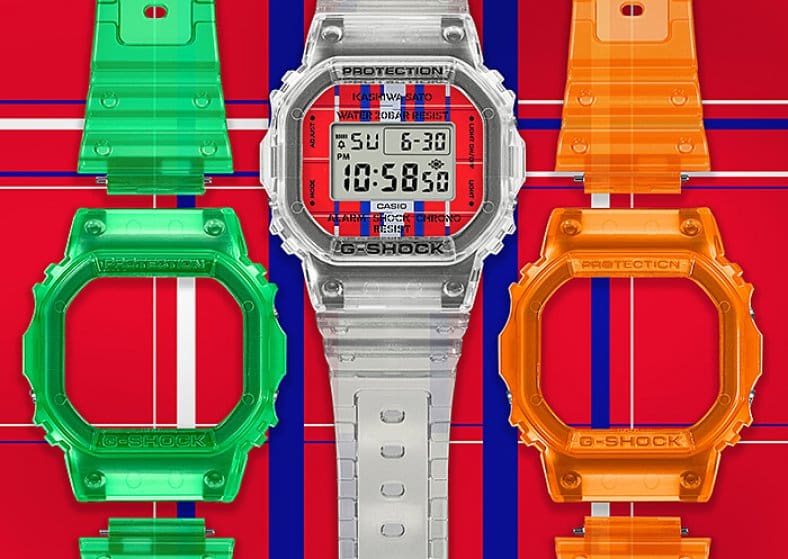 Kashiwa Sato is one of Japan's leading creative directors and produces total brand strategies for various companies (including Uniqlo, Rakuten, and Daiwa). Sato's methodology involves grasping the essence of information and deriving a visual language to easily convey it to a mass audience. A self-curated exhibition starting February 3, 2021, at The National Art Center, Tokyo will feature his work from the past thirty years. To commemorate the event, Sato collaborated with Casio to release the G-Shock DWE-5600KS-7 limited edition watch.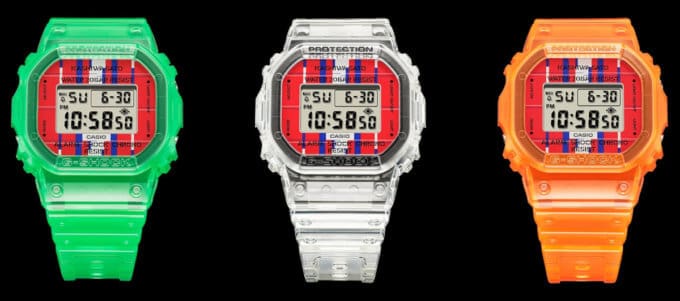 Like the DWE-5600CC-3 (the first DWE-5600 model), the DWE-5600KS features carbon fiber reinforced resin inner case and interchangeable, screwless bezels and bands. The red face of the watch is inspired by Sato's "Line" series, which is based on the idea that a perfectly straight line is the ultimate expression of beauty, as it represents a concept that only exists in the human mind. Sato's name also appears on the face, along with function labels in the same stylized text. A "K" appears on the activated EL backlight. The watch comes in an exclusive box that includes three sets of translucent or "skeleton" bezels and bands in white/clear, green, and orange colors. There are 27 possible combinations possible by mixing and matching the various bezel and band parts.
The DWE-5600KS-7JR will be released on March 5, 2021, in Japan with a list price of 25,000 JPY plus tax. The DWE-5600KS-7 was also announced to be released throughout Asia.
Update: The DWE-5600KS-7ER is also being released in Europe and the U.K.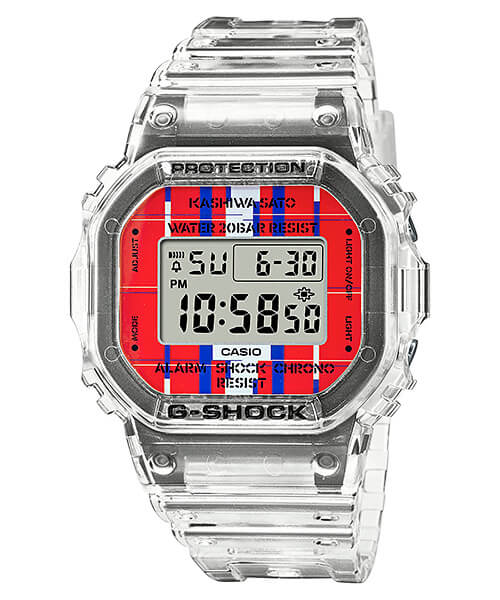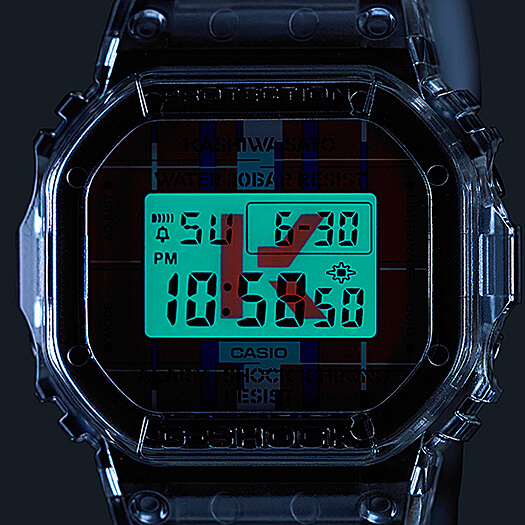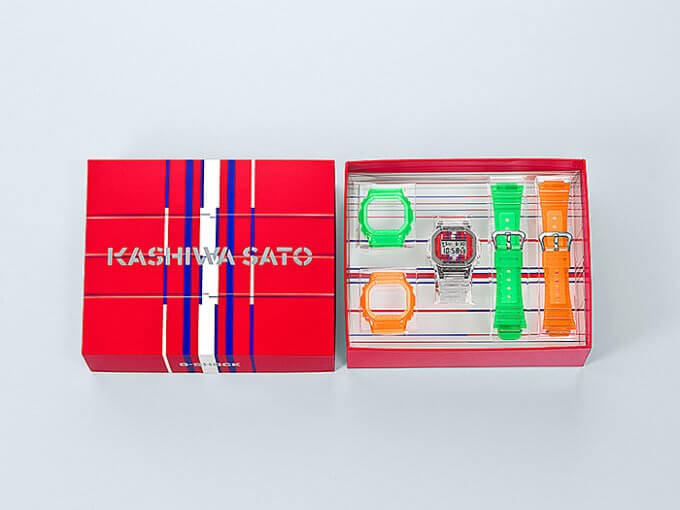 G-Shock DWE-5600KS-7 x Kashiwa Sato Collaboration Model Promo Video: