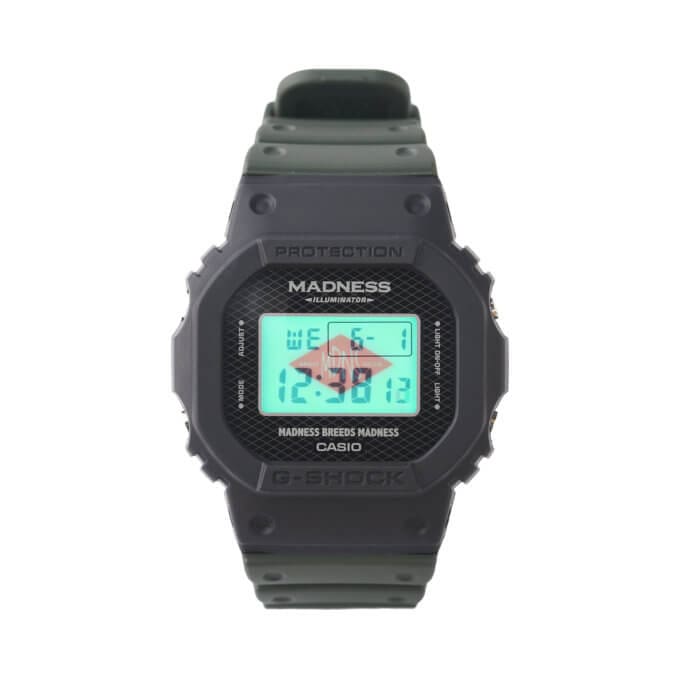 Update: The Madness x G-Shock DW-5000MD-1 is actually based on the current DW-5000 replica of the original 1983 G-Shock DW-5000C featuring a screw-lock case back. This is a model we usually see as the base for G-Shock anniversary limited editions and it is rarely used for collaborations. The DW-5000MD's screw-lock case back is engraved with a Madness logo, and the band is dark green. A custom black and olive green box and tin case round out the package. A custom military-inspired box that resembles a wooden ammunition box was also spotted in promotional photos, and this might be a special edition case.
The DW-5000MD-1 will be available by registering at the Madness Online Store on 25 June 2018, and at HBX on July 4. It appears that both sites will be running a lottery for potential buyers. The watch will also be available at the G-Shock Casio Store in Hong Kong on 14 July. (We're guessing that is the store at Ocean Terminal). Please follow facebook.com/CASIOGSHOCKHongkong (may redirect if you're outside of Hong Kong) or gshock_hongkong on Instagram for updates.
More information is available on this Facebook post in Chinese.
Update: The DW-5000MD-1 will also be available on 15 July 2018 in limited quantities at Casio concept stores in Taipei, Taiwan. For more information visit casio.com.tw.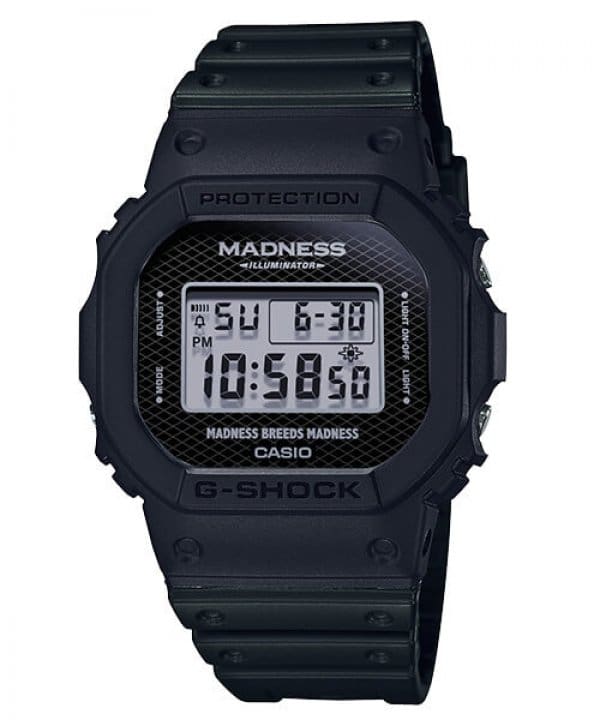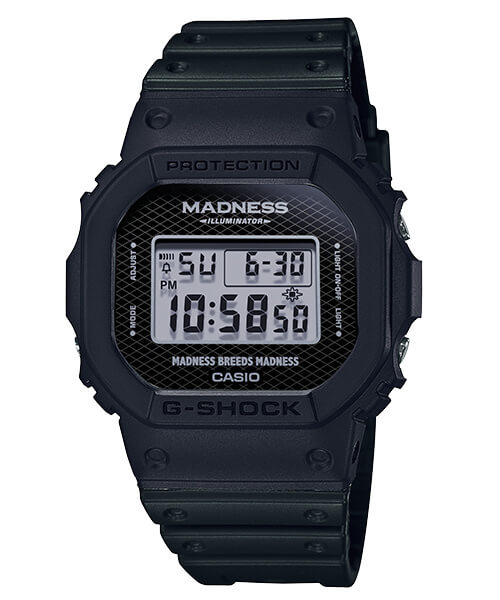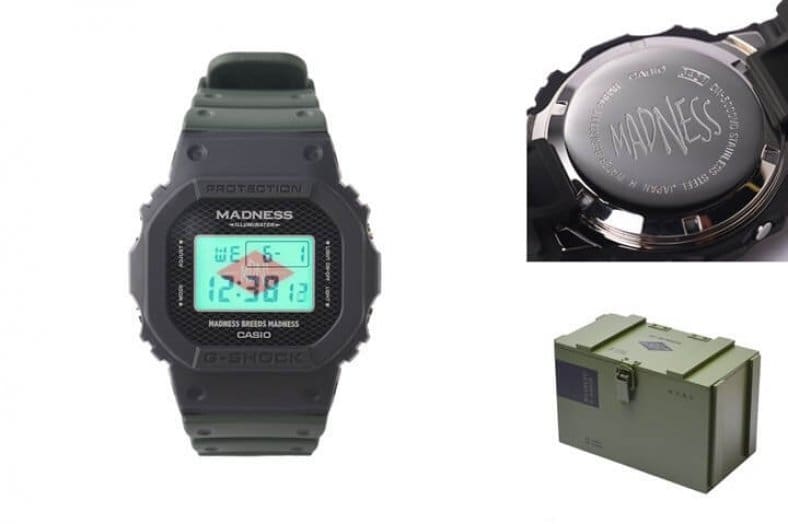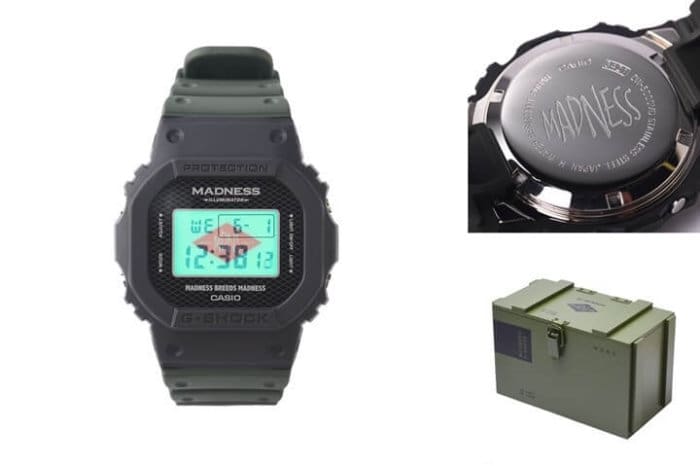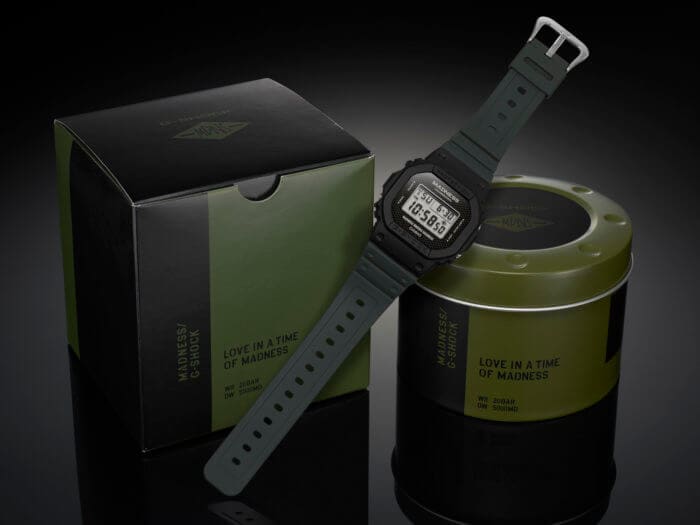 Original Post:
Hong Kong actor and entrepreneur Shawn Yue revealed an upcoming Casio G-Shock DW-5600 collaboration with his clothing label Madness (also known as MDNS). The watch is a matte black DW-5600 [DW-5000 screw-back] with stealth bezel lettering, Madness branding, a mesh-like pattern on the face, and a Madness logo on the EL backlight. No release date is available at the moment. Keep an eye on mdnsonline.com for more information.