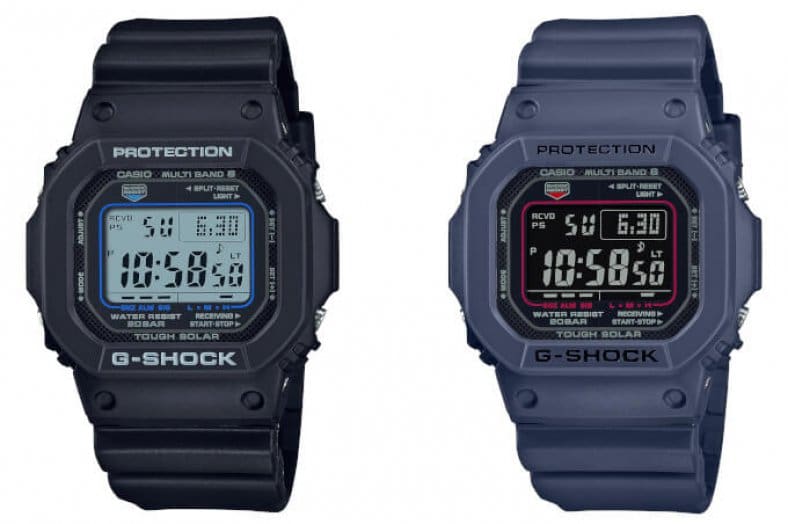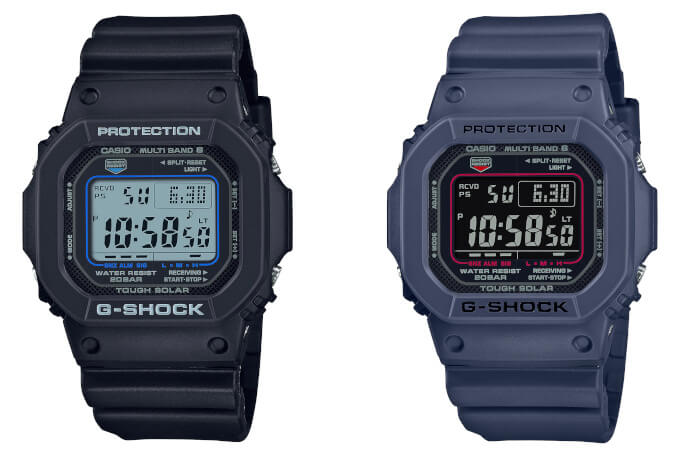 G-Shock Japan is adding two more colorways to the updated GW-M5610U series: GW-M5610U-1CJF and GW-M5610U-2JF. The GW-M5610U-1CJF is black with a blue line border around the display. The GW-M5610U-2JF is blue (perhaps more like blue-gray) with an inverted LCD display and a red line border.
These "U" series models feature an updated module with an LED light and enhanced functions compared to the previous GW-M5610 module. Other major features include Tough Solar power, Multi-Band 6 auto radio time sync, and 200 meter water resistance.
The initial GW-M5610U-1 was only released in Japan and Europe, so it seems unlikely that the GW-M5610U-1C and GW-M5610U-2 will get a wider release that that. The GW-M5610U-1CJF and GW-M5610U-2JF will be released in October 2021 in Japan with a retail tax-included price of 22,000 yen each.
G-Shock GW-M5610U-1C: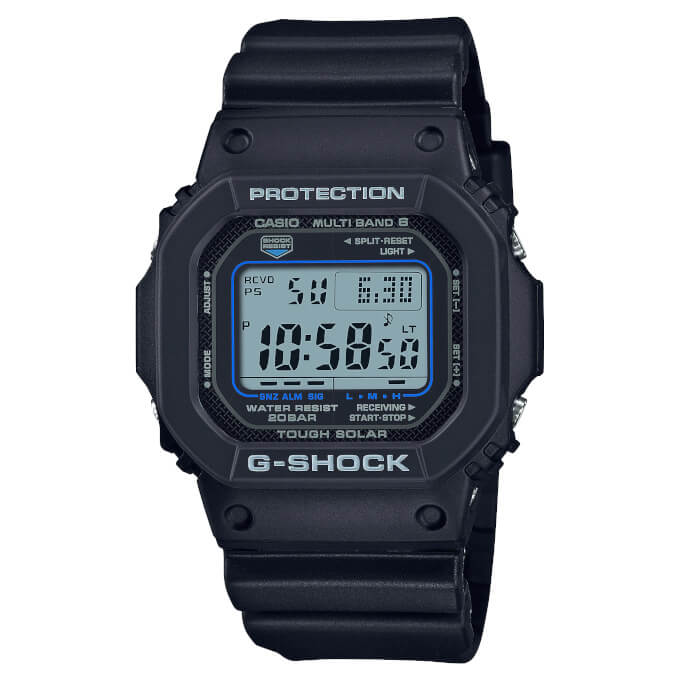 G-Shock GW-M5610U-2: