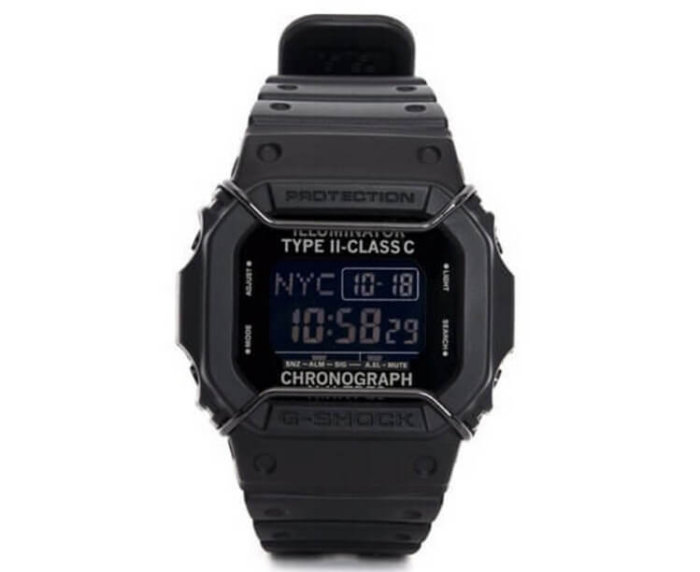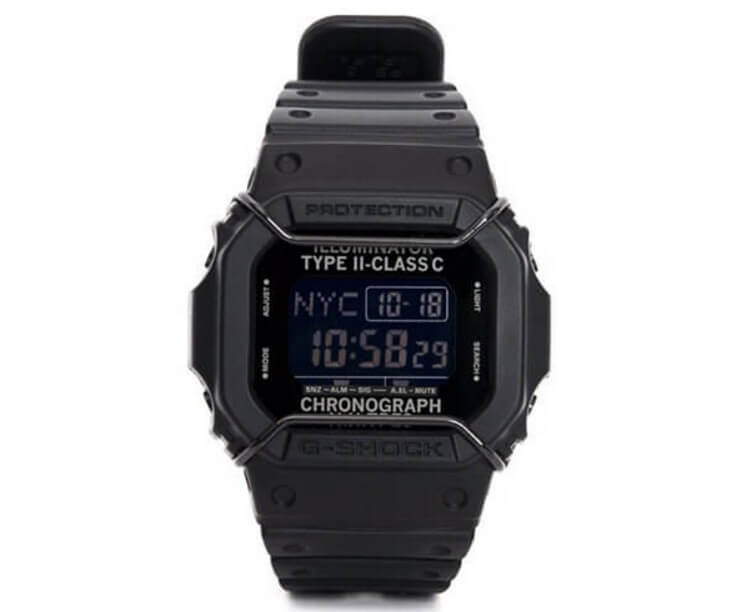 Japanese menswear fashion label N. Hoolywood (a.k.a. Mister Hollywood) presents the company's third collaboration with Casio G-Shock. The N. Hoolywood x G-Shock DW-D5600PN-1JR is a matte black color with a bullbar face protector. The military-inspired stealth design features a black buckle and buttons and the watch's features printed on the face in block letters. The watch also has a custom engraved "NHTPES" case back and comes with a co-branded cardboard box. As a DW-D5600, this G-Shock has 48-city world time with DST setting and 3 multi-function alarms with 1 snooze alarm. The DW-D5600PN-1JR will be released on Saturday, November 19, 2016 with a price of ¥20,000 JPY plus tax.
N. Hoolywood x G-Shock DW-D5600PN-1JR on eBay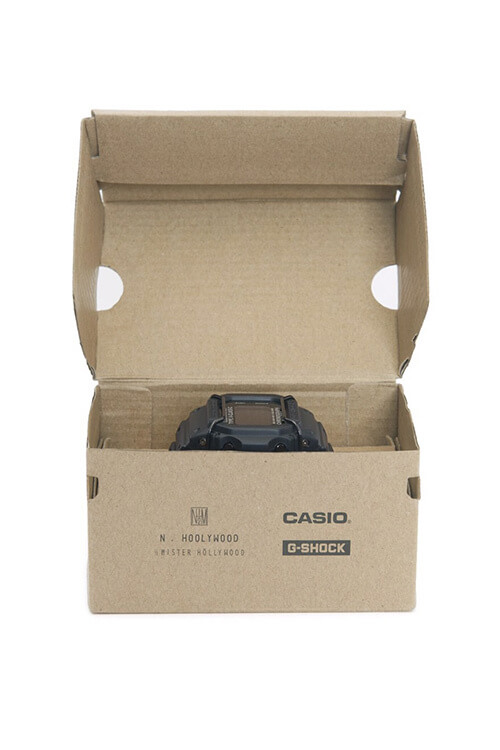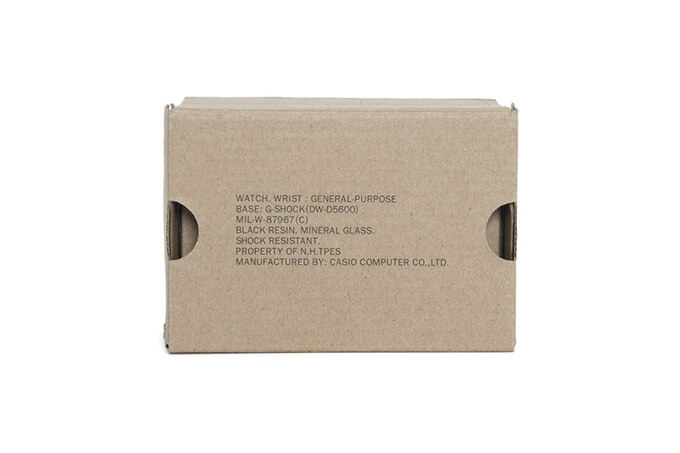 (
G-Central earns a commission from qualifying purchases made through its links. G-Central is an independent news site created and maintained by fans and is not an official representative of Casio. See full disclosure.
)