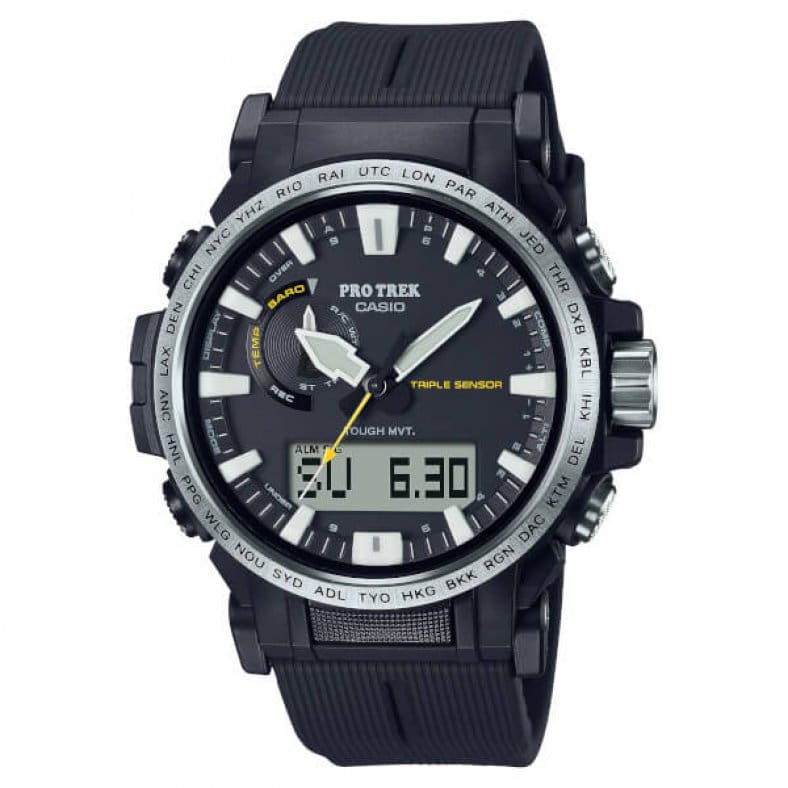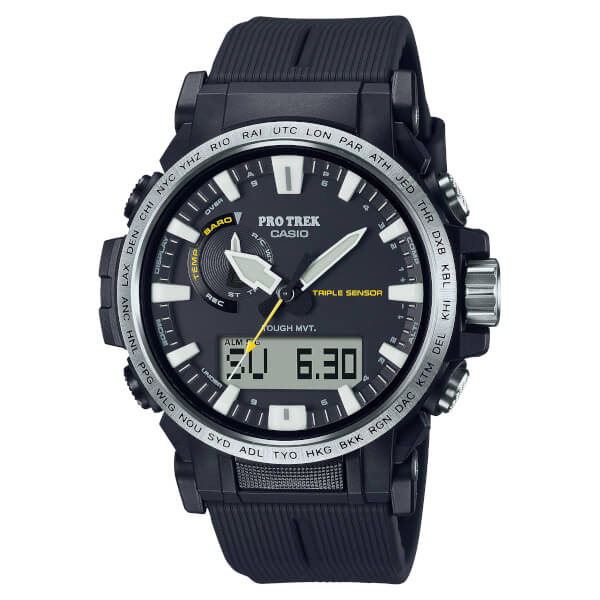 The upcoming Pro Trek PRW-61-1ACR (export version of the PRW-61-1A or PRW-61-1AJF) is now available for pre-orders at Amazon.com. The watch is "Sold by Amazon.com," so it will include a Casio warranty.
The current Amazon price is significantly lower than the list prices in Japan and Europe, where the PRW-61-1A will be 57,200 yen (tax-included) and 389 euros, respectively. The PRW-61-1ACR at Amazon will be released on April 30, 2022.
The PRW-61-1ACR features a case, case back, and band that are made from eco-friendly biomass plastics, which are made from castor seeds, corn, and other raw materials. The PRW-61-1ACR is a relatively compact mid-size model featuring Tough Solar power, Multi-Band 6 radio wave time adjustment, and the Triple Sensor (pressure with altimeter and barometer, compass, thermometer).
Update: Casio America now has the Pro Trek PRW61-1A listed for $420.
PRW-61-1ACR on Amazon
(Affiliate Links: We may earn a commission at Amazon, eBay, and Reeds Jewelers.)