Casio released a new print-style brochure for the G-Shock GM-B2100. The brochure focuses on the full metal GM-B2100 which was launched in August 2022, with in-depth information about its design and construction. It also includes some images and specifications for other 2100 models, including women's models.
One detail to note is that the GA-B2100 section shows the black GA-B2100-1A, all-black GA-B2100-1A1, and yellow GA-B2100C-9A, but not the other two launch models (blue GA-B2100-2A and green GA-B2100-3A). Perhaps this is a sign that the blue and green GA-B2100 models are not being planned to remain in production as long as the other models. (Or perhaps it means nothing.)
The G-Shock GM-B2100 catalog is available to download as a PDF (15.5MB) at gshock.casio.com.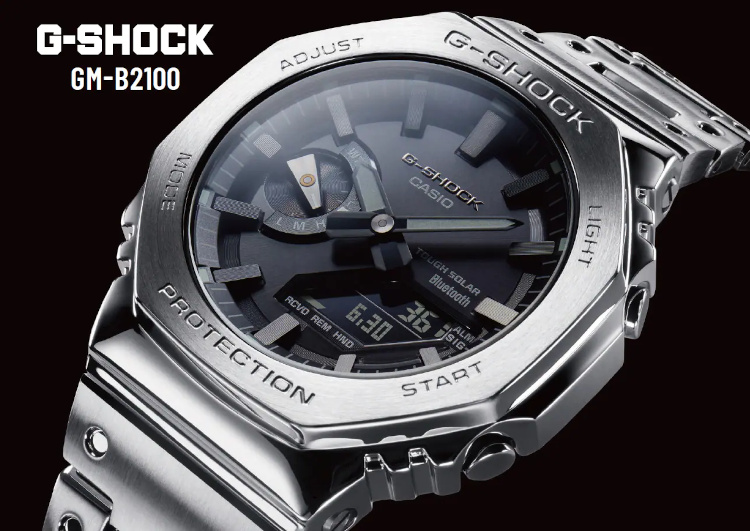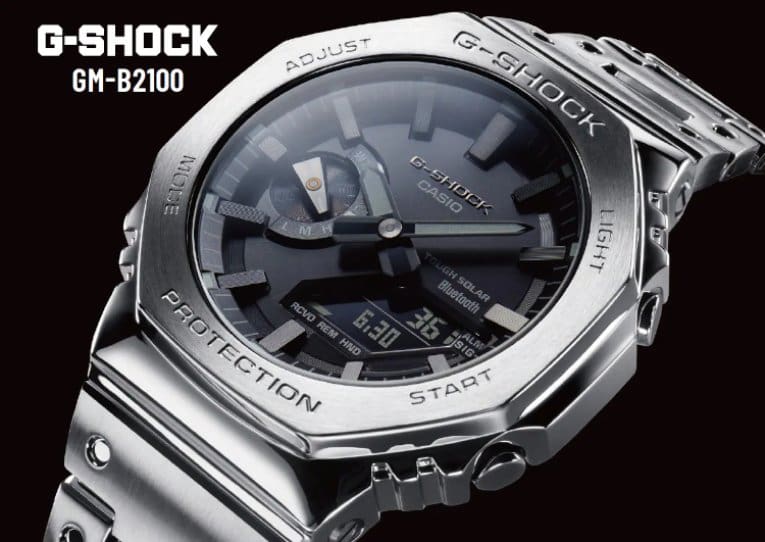 …