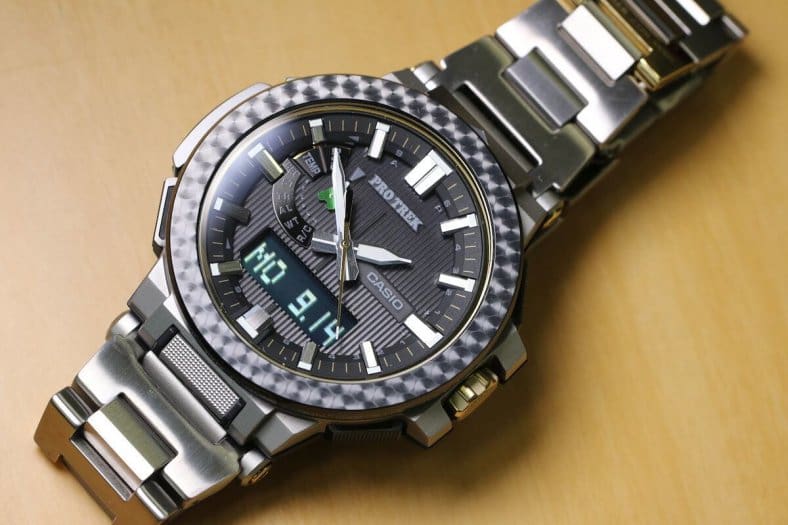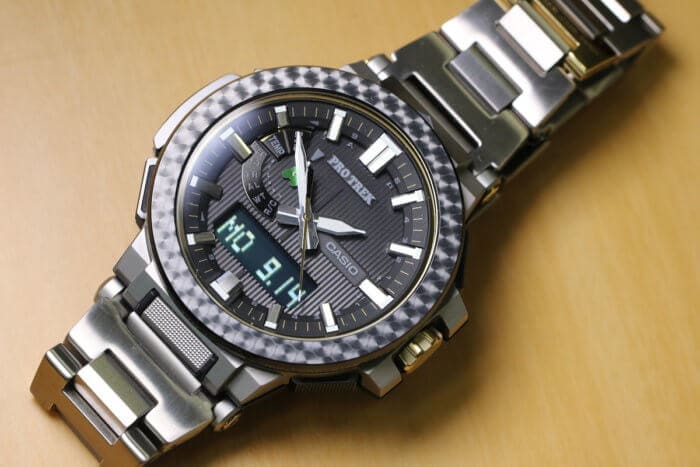 Japan – The Pro Trek PRX-8025HT-1JR is a limited edition peak Manaslu model that commemorates the 25th Anniversary of Pro Trek, along with the climbing career of Pro Trek consultant Hirotaka Takeuchi, the first Japanese mountaineer to climb the world's fourteen tallest peaks.
The watch has a unique bezel that is made of Ti64 titanium, which is stronger and more scratch-resistant than regular titanium. The bezel also has a DLC coating and a luxurious perlage pattern on the surface. The city codes for the world time settings are on the side of bezel instead of the usual location on the top. The bezel design is inspired by the "halo" optical phenomena, in which light interacts with ice crystals suspended in the atmosphere, and a ring of light appears around the sun or moon.
A special Pro Trek 25th Anniversary gold engraving is positioned on the case back, which also includes fourteen stars to symbolize Hirotaka Takeuchi's climbing achievements. The Pro Trek PRX-8025HT-1JR is limited to 200 pieces and will sell for 200,000 JPY (before tax) when it goes on sale in October 2020.
Major features of the PRX-8000 Manaslu, Pro Trek's top series made at the Premium Production Line at Yamagata Casio, include Tough Solar power, Multi-Band 6 automatic radio timekeeping, 100-meter water resistance, Triple Sensor Version 3 (altimeter-barometer, compass, thermometer), sapphire crystal, and low temperature resistance.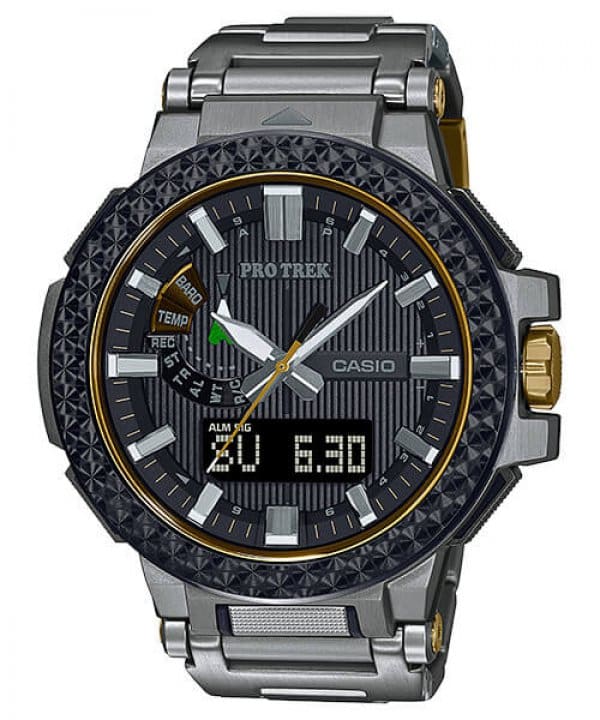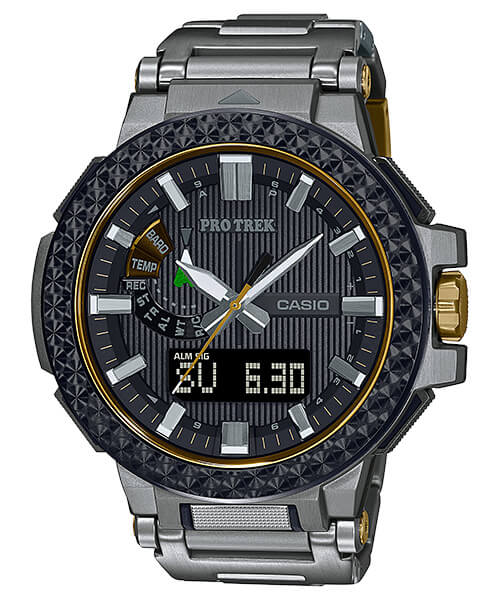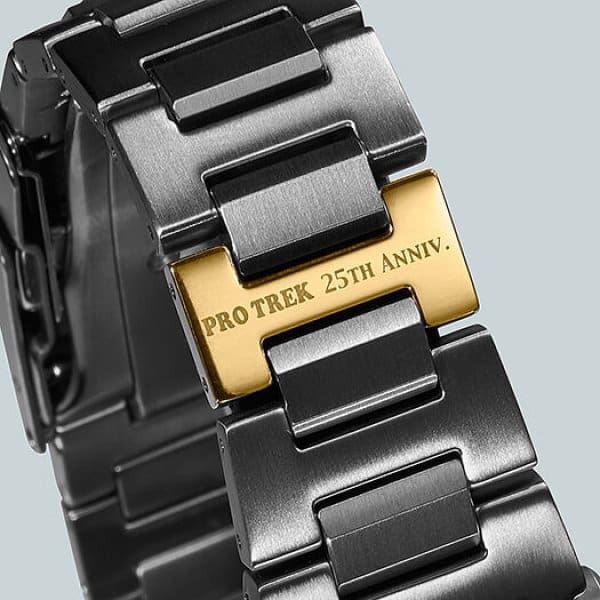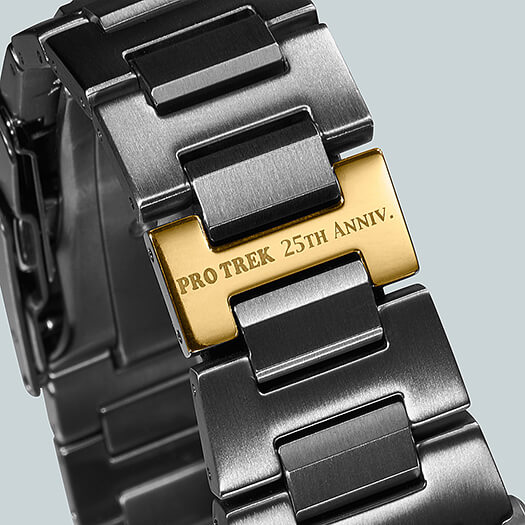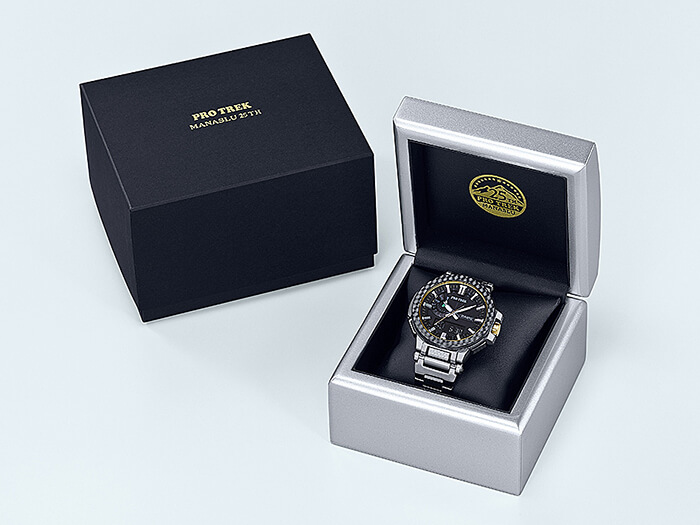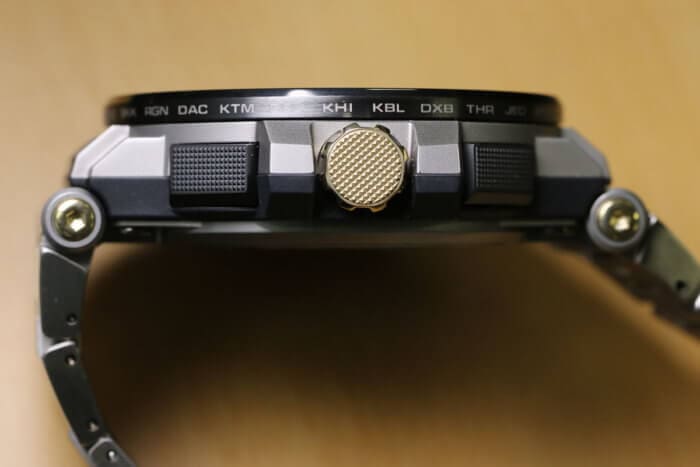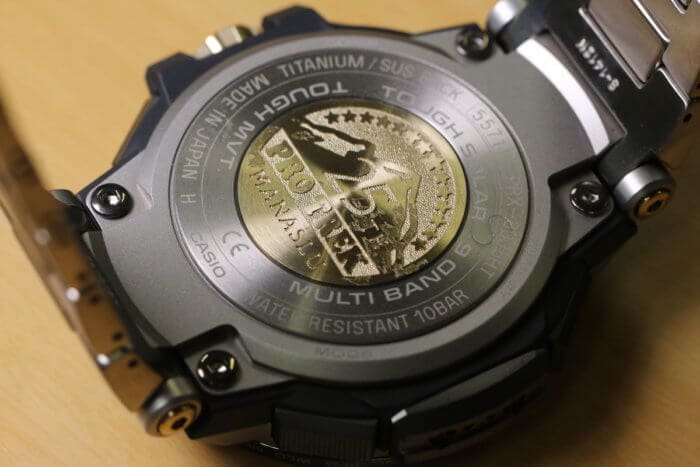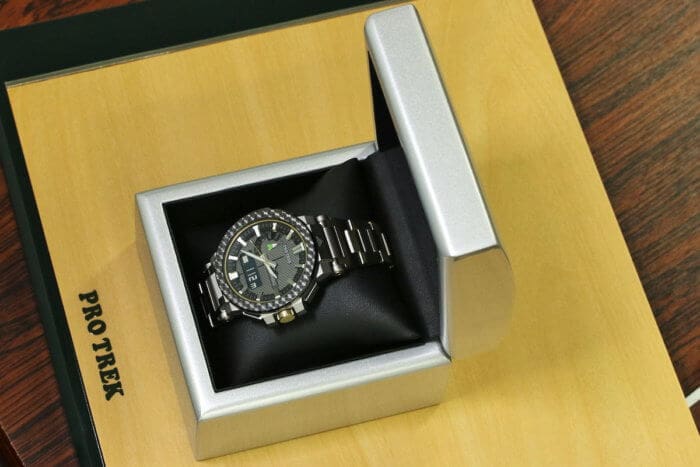 Photos via news.mynavi.jp