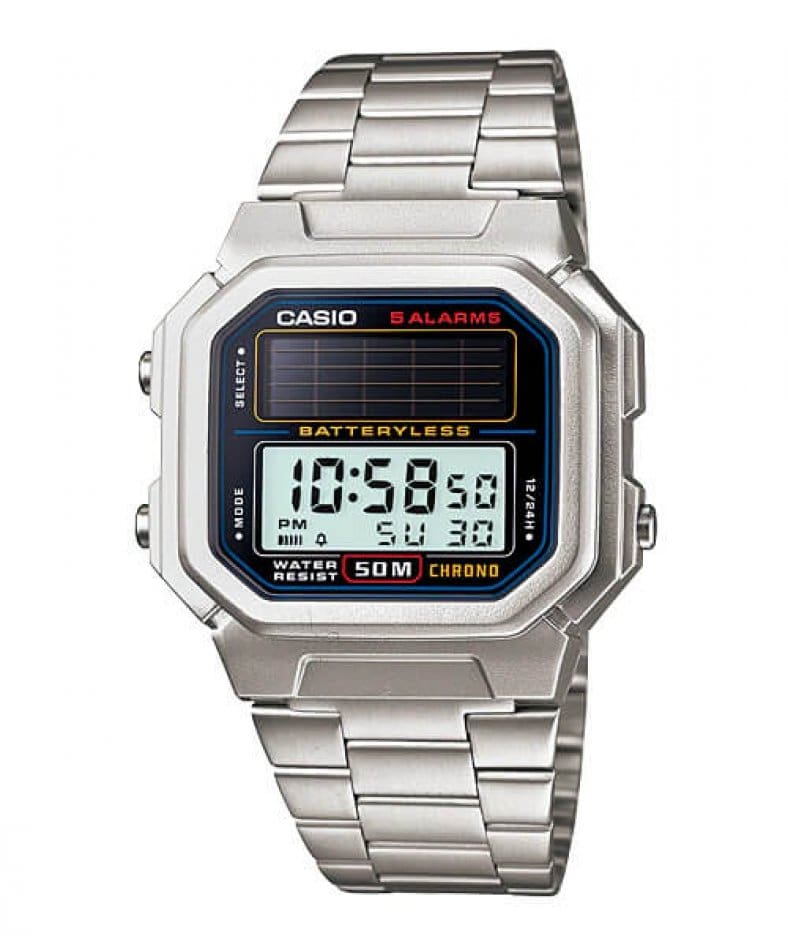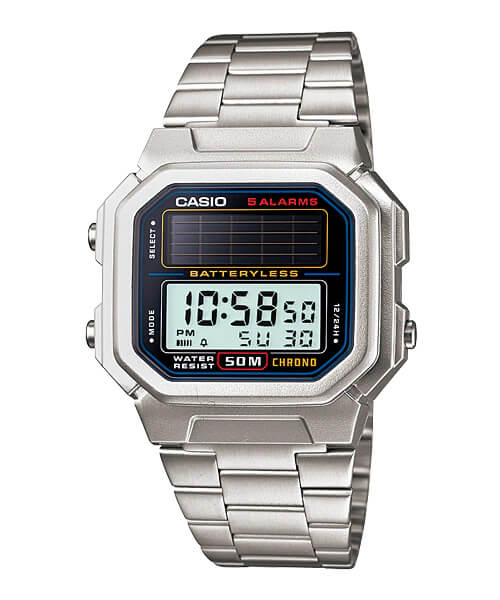 Thanks to Watch Geek's Instagram (@watchgeekyt) for bringing the Casio AL-190 series to our attention. While solar-powered G-Shock watches do their best to inconspicuously blend the solar panels into the borders or dial, the AL-190 features a large solar panel prominently located above the LCD display, giving the watch a joyously retro style.
Despite its 1980s look, the AL-190 was actually released in 2011 and is an update of the AL-180 from 1987. The AL-180 was a dressier update to the FB-50, another "Batteryless" model from 1981. Another interesting model is the titanium LIN-155 from the Lineage line, which shares the same module (668) as the AL-180. The AL-180 was later re-released with updated modules (2505 and 3262) in the late 2000s and early 2010s. The original AL-180 has a metal case, but the updated AL-180 has a chrome-plated resin case. The AL-190 has a resin case.
The official specifications state that the AL-190 is "Battery-less (requires no battery replacement)," but the AL-190 does use a rechargeable "capacitor," like other solar-powered Casio watches. The AL-190 does not have a light, but it is water-resistant to 50 meters. Other features include resin glass, 1/100 second stopwatch (59'59.99" max, with elapsed time, split time, 1st-2nd place times), countdown timer (24 hours, settable in 1-minute and 1-hour increments), 5 daily alarms, hourly time signal, low battery alert, auto calendar, and 12/24-hour format.
In the U.S., the black AL190W-1AV (AL-190W-1AV) with resin band sold for $24.95, and the AL190WD-1AV (AL-190WD-1AV) with a stainless steel band sold for $29.95. Watch Geek is wearing the AL-190W-9AV in his Instagram post below.
Unfortunately, the AL-180 and AL-190 series are no longer available, and we can only hope for another revival of the retro Batteryless line. There are some AL-190 watches on eBay, but it may be difficult to find one in good condition for a decent price.
Casio AL-190: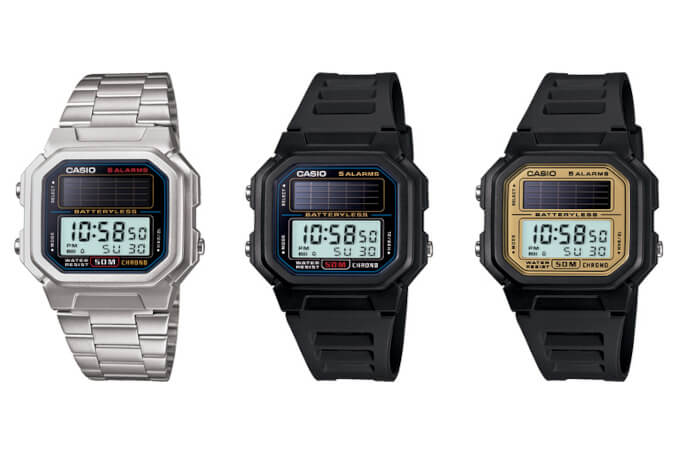 Updated Casio AL-180 (Module 2505) Circa Late 2000s: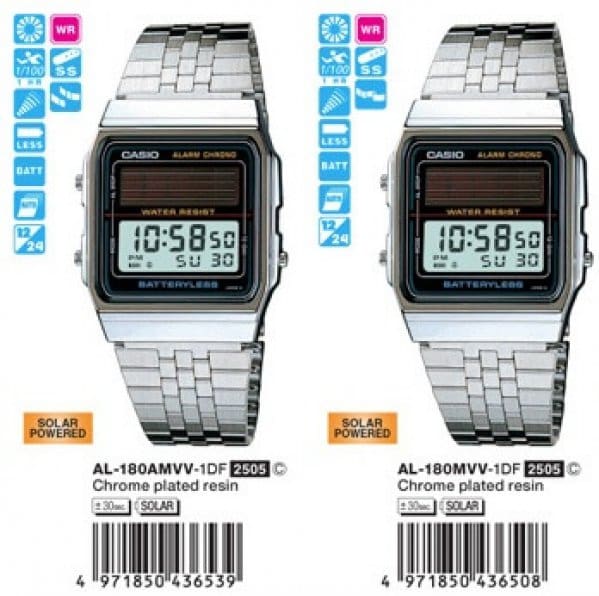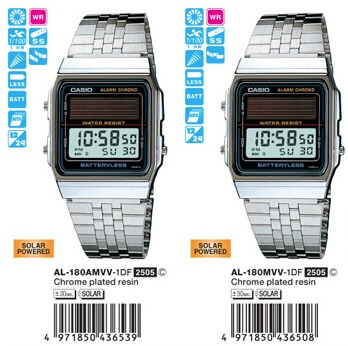 Update: Watch Geek also posted a video on YouTube about his AL-190 and will also be doing a full review and tutorial later.