Seattle Seahawks quarterback Russell Wilson wears what appears to be a GA-100CM-5A or GD-120CM-5 camouflage G-Shock watch [amazon] and matching camouflage Seahawks cap as he signs his $87.6 million 4-year contract extension. Wilson was entering the last year of his 4-year $3 million rookie contract. Wilson, a third round draft pick and rookie of the year, led the Seahawks to a Superbowl victory in 2014.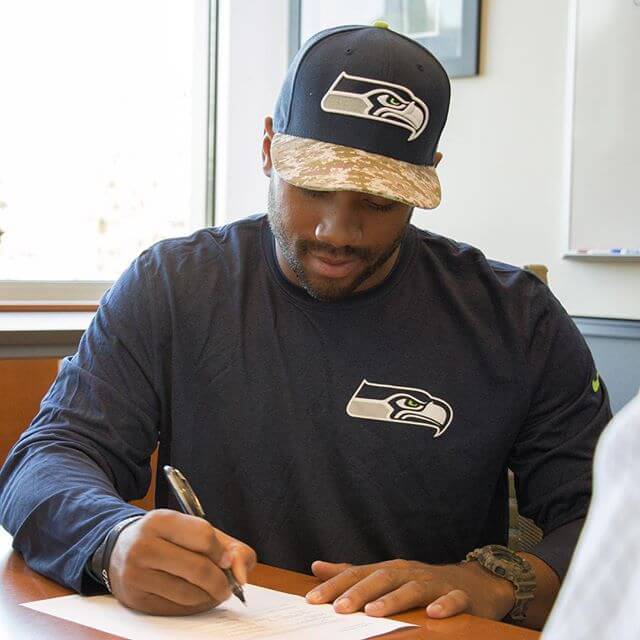 photo via Instagram @seahawks
(
G-Central earns a commission from qualifying purchases made through its links. G-Central is an independent news site created and maintained by fans and is not an official representative of Casio. See full disclosure.
)