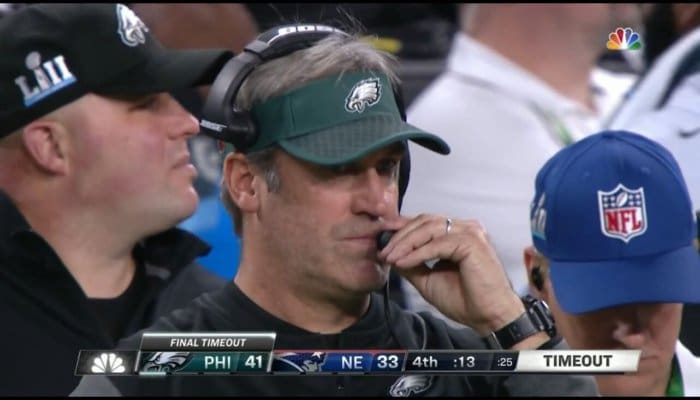 Congratulations to the Philadelphia Eagles and head coach Doug Pederson on their dramatic Super Bowl LII victory over the New England Patriots. The win marks the first Super Bowl victory for the Eagles. Pederson, a Casio G-Shock owner in his second season as a head coach, wore a Rangeman GW-9400BJ-1JF throughout the season and during the Super Bowl game. Pederson is a former NFL player from Bellingham, Washington who was part of the Super Bowl XXXI champion Green Bay Packers.
The GW-9400BJ-1JF is an imported Japan model featuring a black exterior, reverse LCD display, and carbon fiber insert band.
(Disclaimer: This post does not imply any official endorsement of Casio G-Shock by Doug Pederson, the Philadelphia Eagles, the NFL, or the Super Bowl.)
(
G-Central earns a commission from qualifying purchases made through its links. G-Central is an independent news site created and maintained by fans and is not an official representative of Casio. See full disclosure.
)