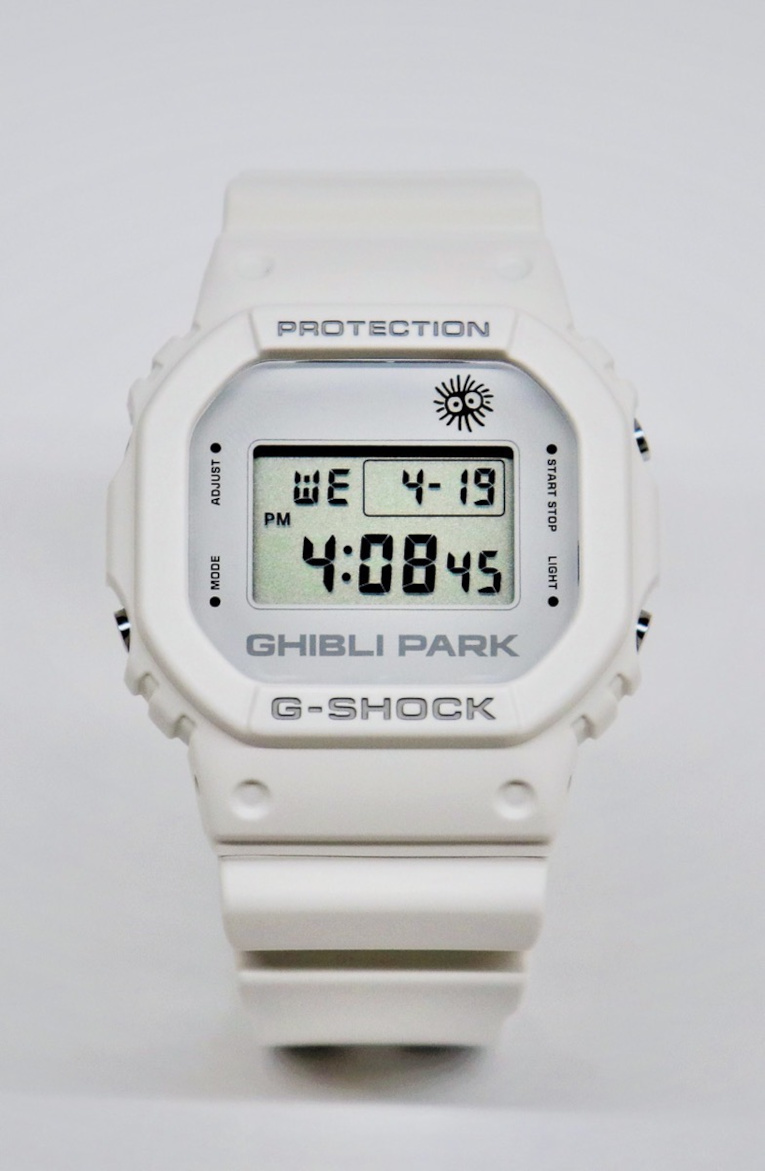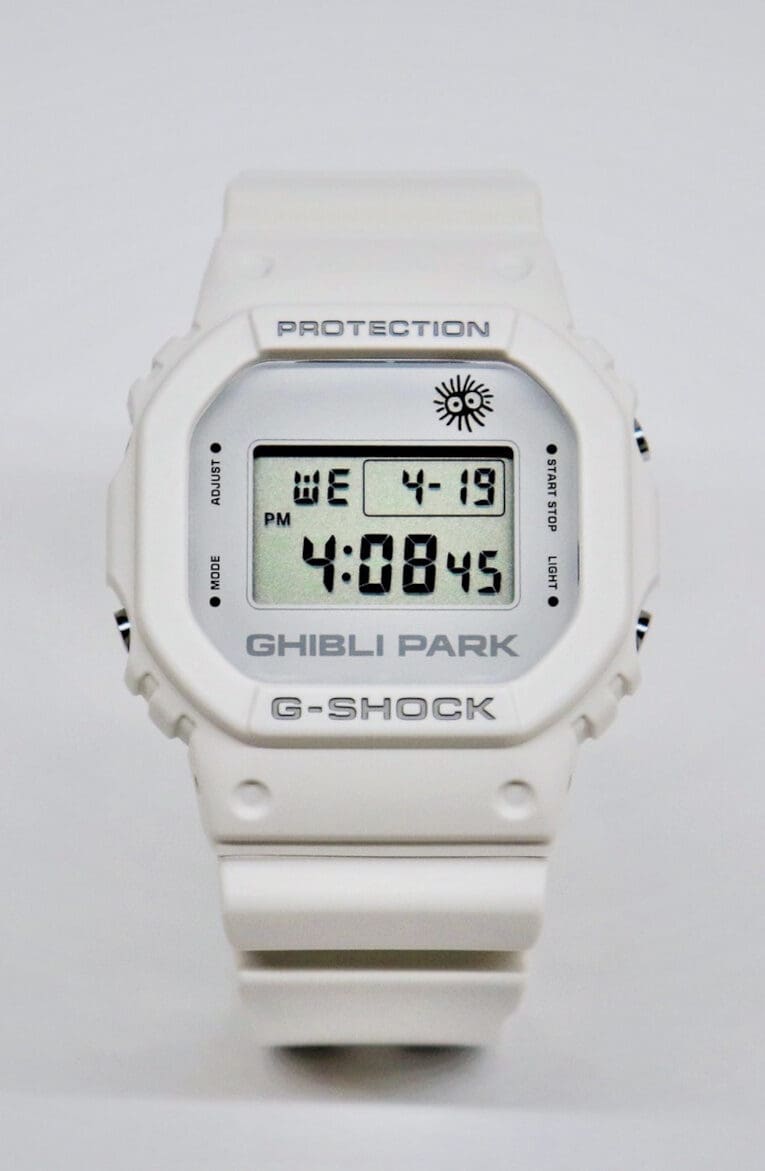 Ghibli Park, the theme park of beloved anime maker Studio Ghibli, is releasing a G-Shock DW-5600 collaboration. A tweet from Ghibli Park states, "At the 'Adventurous Flying Squadron' store in the Ghibli's Grand Warehouse [section of the park]." (We're not sure if the watch is available right now or if this is a teaser for a future release that will also be available online, or perhaps both.) The official Studio Ghibli Twitter account also posted two photos of the watch but with no additional information. Japanese media reported that additional details are expected to be coming.
Along with a Ghibli Park logo in large letters, the face of the off-white watch features an image of a Susuwatari character, also known as Makkuro kurosuke or "dust bunnies," "soot sprites," and "soot gremlins" in English subtitled versions. These characters appeared in the movies My Neighbor Totoro and Spirited Away, as well as the short Zen – Grogu and Dust Bunnies.
Ghibli Park opened in November 2022 in the Expo 2005 Aichi Commemorative Park in Nagakute, which is about a four hour train ride from Tokyo. Advanced reservations for a specific date and time are required for entry into the park.
Studio Ghibli previously collaborated with Casio in 2019 for the release of the Kiki's Delivery Service x Baby-G BGD-501.
Ghibli Park x G-Shock DW-5600 on eBay
ジブリの大倉庫内のショップ「冒険飛行団」にて。 pic.twitter.com/BmsaLNdpF1

— ジブリパーク GHIBLI PARK (@ghibliparkjp) April 19, 2023
— スタジオジブリ STUDIO GHIBLI (@JP_GHIBLI) April 19, 2023