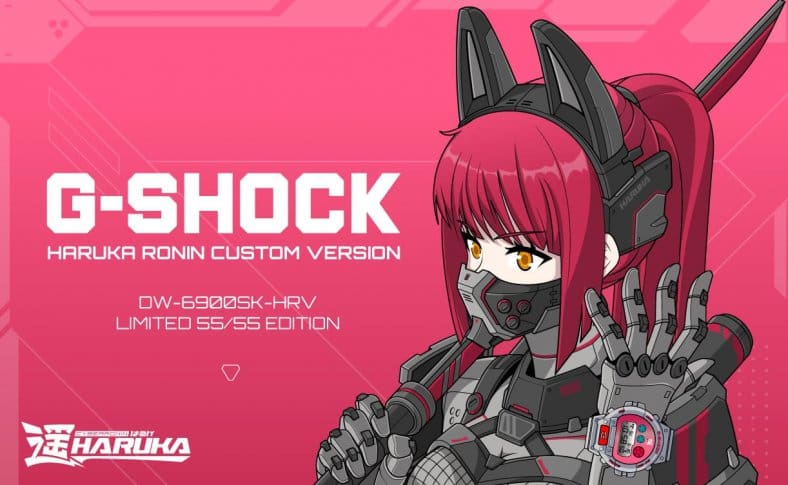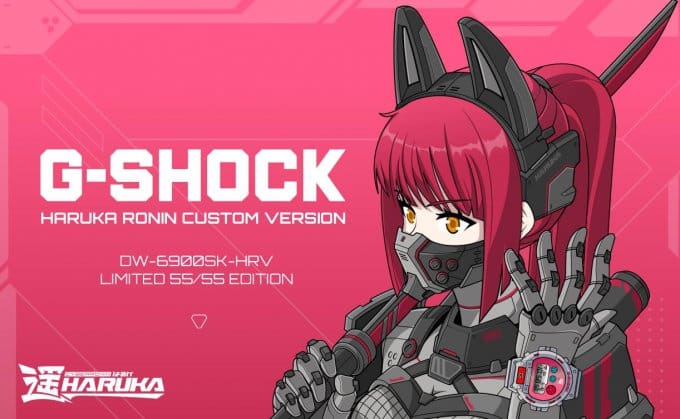 We recently came across this Twitter post about a Haruka Ronin collaboration with G-Shock and weren't sure what to make of it at first. After further investigation, it appears that it is a planned collaboration for a physical watch release and not a digital-only NFT release. The tweet caption, which merely states "Probably," seems to suggest that the watch is not completely official yet and is still in the planning stages. (There is no confirmation from Casio.) We joined the Haruka Discord server to look for more information but did not have permission to view any message history.
Haruka Ronin (also known as CyberRonin Haruka) is a Japanese NFT project with a known and experienced team featuring 5,555 NFT avatars on the Ethereum blockchain. The project aims to be more than just digital art and plans to connect the metaverse to the physical world. Its roadmap describes various activities, such as earning $HARUKA tokens by staking NFTs and using the tokens in a marketplace to purchase collectibles and physical manga. The G-Shock collaboration will presumably be part of this integration with physical goods, but the token and marketplace have not been implemented yet.
We found a Twitter post from another user that quoted, "The Cyber Ronin Haruka G-Shocks version will be based on customized DW6900SK model and tailor-made to carter [sic] the CyberRonin style through the regional authorized distributor and will have official CASIO regional distributor warranty." We do not know the original source of the quote. The DW-6900SK-1 is a clear "skeleton" style model. As the original tweet shows that the watch is limited to 55, it's hard to imagine that it will have more than a custom band, but the artwork shows a pink face and front button. It will certainly be an interesting release, if it does materialize.
For more information about Haruka Ronin, visit harukaronin.io.
Probably…… pic.twitter.com/HSWBQFO6l3

— Haruka (@harukaronin) April 19, 2022