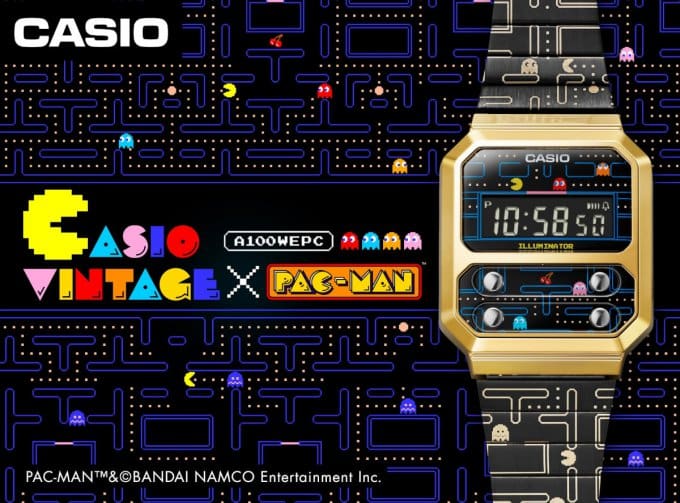 Casio officially announced the A100WEPC-1B collaboration watch with Bandai Namco's Pac-Man video game. The watch is based on the new Casio A100, which is a tribute to the vintage Casio F-100.
The watch has a gold-plated case with a stainless steel band. A Pac-Man motif appears throughout the watch, including on the case back and laser-etched band. The special packaging includes a Pac-Man box and display stand. The water-resistant A100WEPC-1B is equipped with a stopwatch, alarm, auto-calendar, and LED light.
The A100WEPC-1BJR will be released in Japan on August 21 with a tax-included price of 12,100 yen. The A100WEPC was also announced for the Asia region and Europe (A100WEPC-1BER).
The A100WEPC-1B is also released in the U.S. for $99.95, with pre-orders starting on August 12, 2021 at casio.com.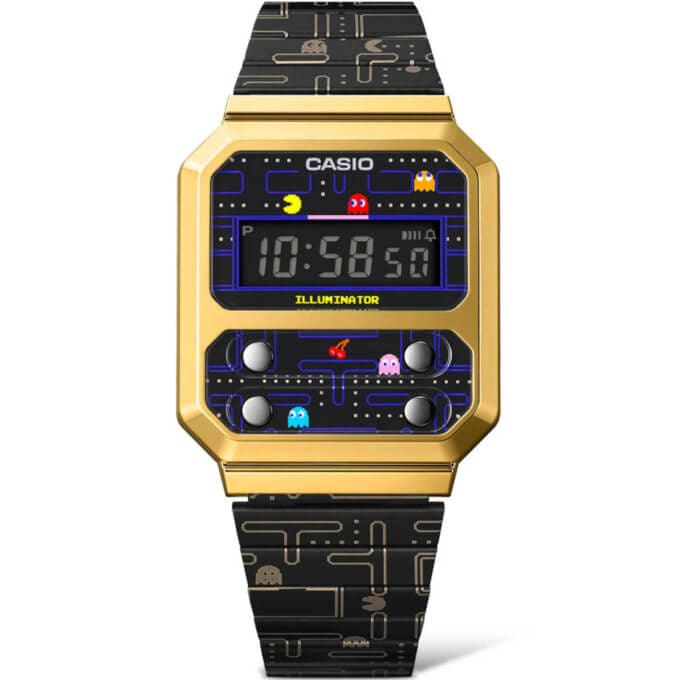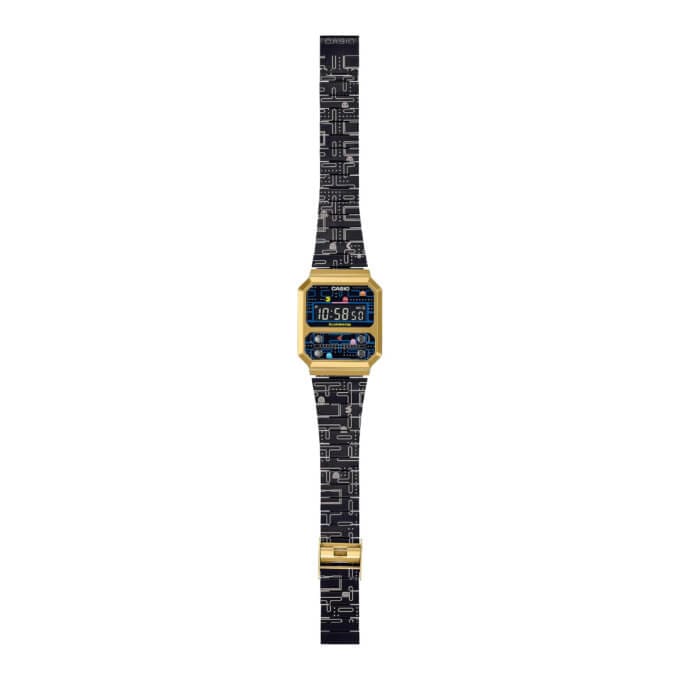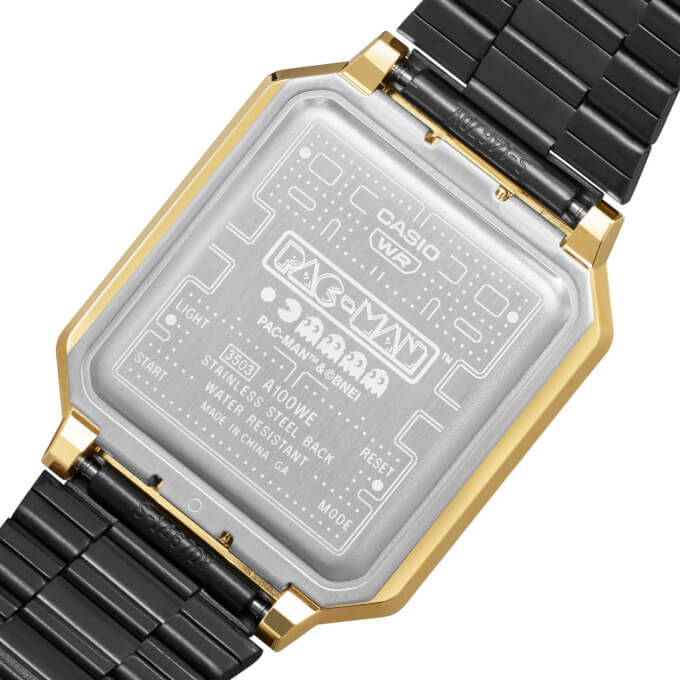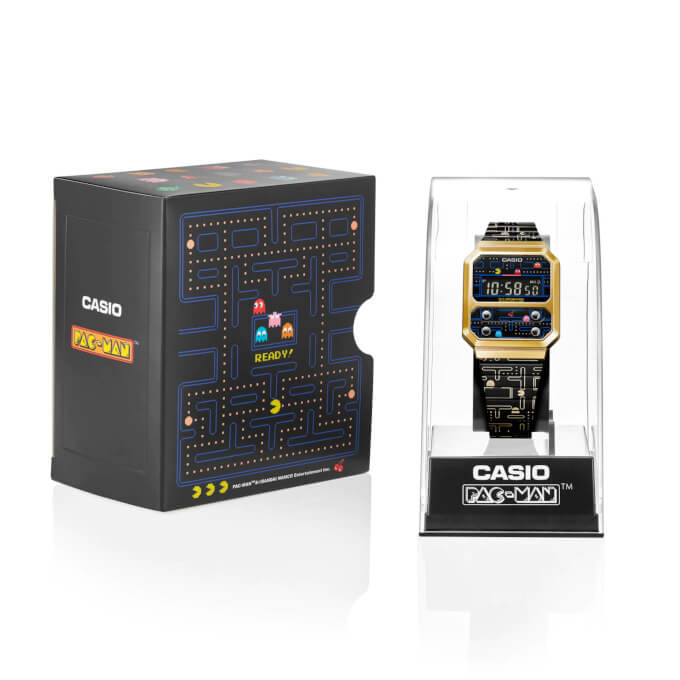 Original Post: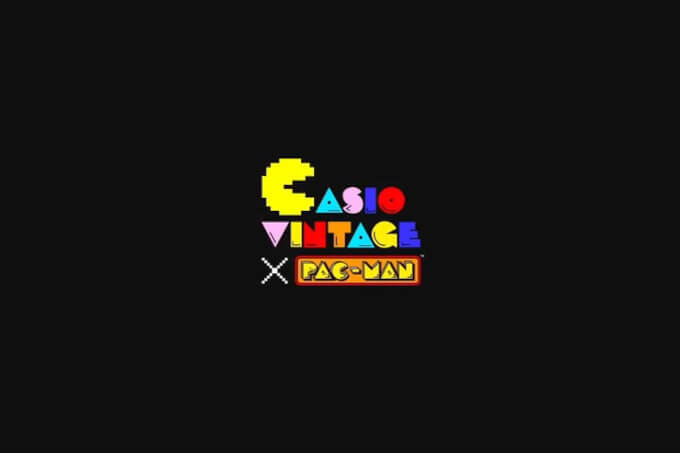 The official G-Shock Twitter account from Japan recently teased an upcoming Casio collaboration with the hugely successful 1980 video game Pac-Man. The post says "Casio x Pac-Man," and the video says, "Casio Vintage x Pac-Man," so it appears that this collaboration is with the Casio Vintage series and not G-Shock. A rendering of the case back in the video appears to be a Casio Vintage watch.
It's unusual that this was posted on the G-Shock account and not the main Casio account (though it was retweeted on the Casio account), but perhaps Casio felt that it would resonate with the G-Shock audience. We're expecting the watch to be a tribute and not to have a playable Pac-Man game on it, but that would be amazing if it did. (Update: The base is a Casio A100, which is an all-new model based on the Casio F-100 from 1977.)
Timex also released several T80 collaboration watches with Pac-Man in 2020. These watches featured Pac-Man graphics on the face, case back, and clasp, and they could play the Pac-Man melody.
CASIO × PAC-MAN

Coming soon !#casio #pacman #パックマン #watchoftheday pic.twitter.com/yDpMsz88Ei

— G-SHOCK (@GSHOCK_OFFICIAL) July 1, 2021