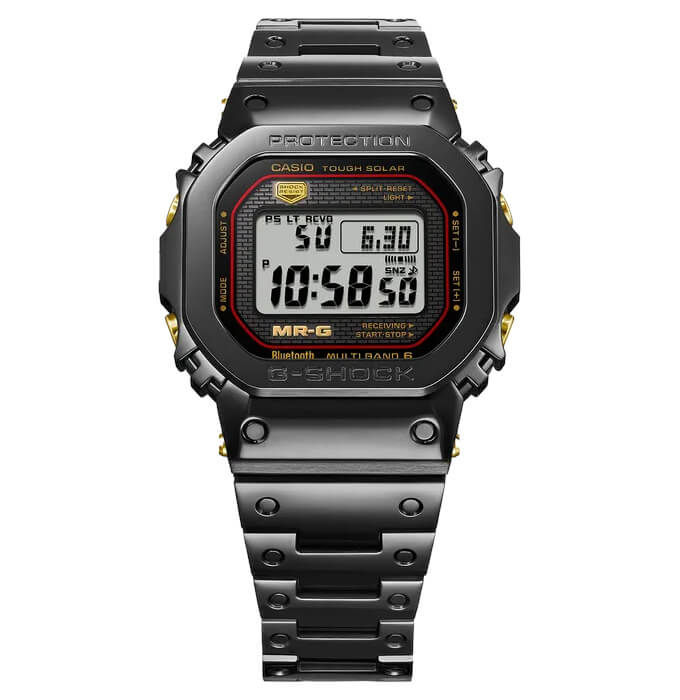 The G-Shock U.S. website started pre-orders for the MR-G Kiwami MRGB5000 series on March 3, and the black MRGB5000B-1 ($4,000) has already sold out. Reeds Jewelers (reeds.com) also started pre-sales for both models and the MRGB5000B-1 is sold out there too. The silver MRGB5000D-1 ($3,500) is still available at gshock.com and at Reeds Jewelers. Arizona Fine Time has both models listed for pre-orders, and there may be some other retailers out there accepting pre-orders.
Based on the higher prices and the fact that some of the titanium GMW-B5000T models did not sell out quickly, we were not expecting the MRGB5000B-1 to sell out so quickly like this, but other retailers in the U.S. are also expected to start selling it soon. It's possible that the stock levels for the MRGB5000 series are lower than they usually are with GMW-B5000 models, and we don't know how many are available in the U.S. It's also likely that the demand for these origin-based models is a lot higher than it usually is for other MR-G models, and these models have been getting more mainstream exposure than usual.
Both models also sold out quickly on the G-Shock Japan website, and they are likely to sell out in other countries that may not have a large allocation of them. We believe it is likely that more will be made, but we aren't certain of that, and the timeframe for a restocking is also uncertain.